Help Dallas/Fort Worth and Phoenix Strikeout Hunger During the World Series
Food banks in DFW and Phoenix are battling it out to see which city can raise the most money to help feed families facing hunger.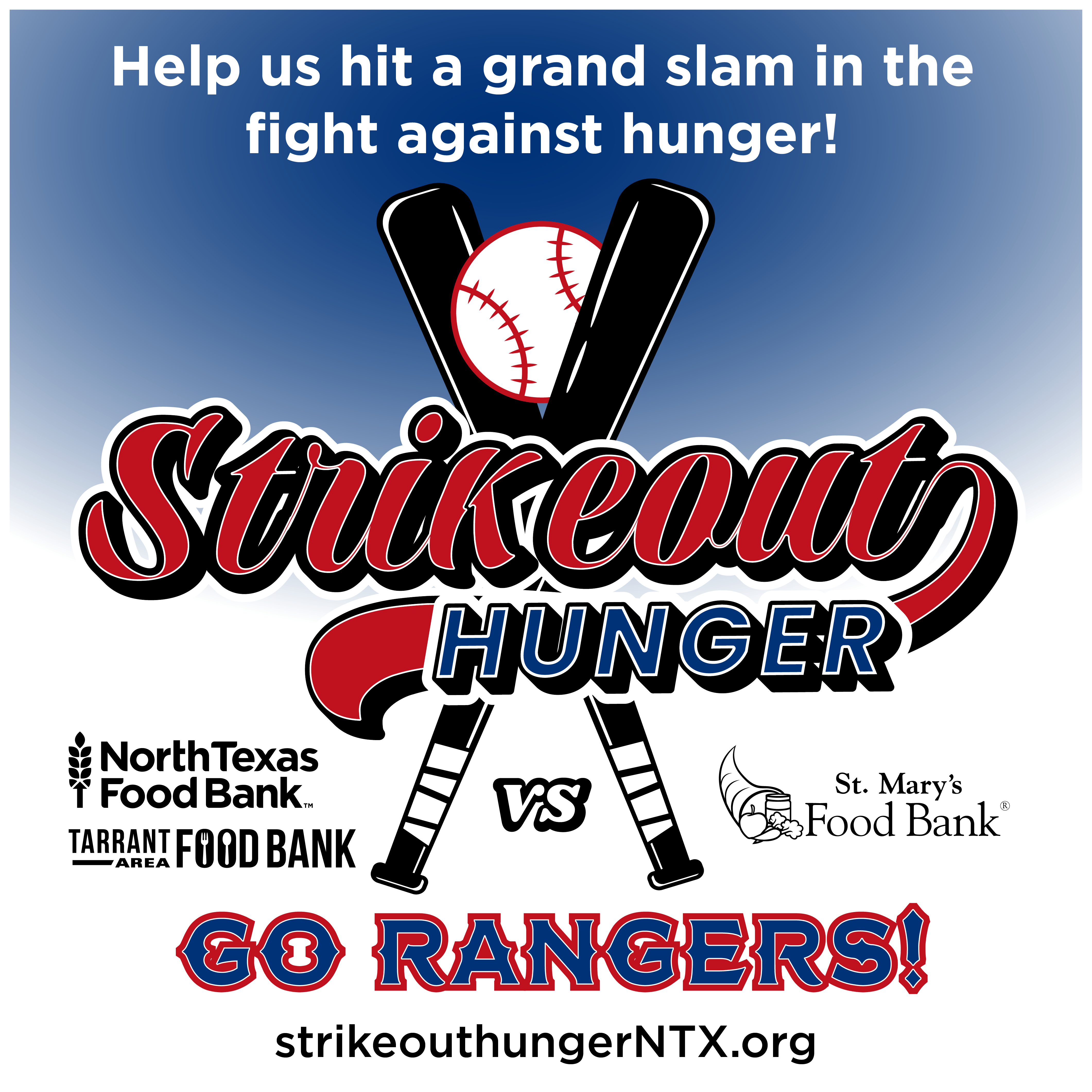 While the Texas Rangers battle the Arizona Diamondbacks on the field during the World Series, The North Texas Food Bank (NTFB) is joining forces with The Tarrant Area Food Bank (TAFB) in a friendly competition with St. Mary's Food Bank in Phoenix to see which metropolitan area can raise more funds to "strikeout hunger" in our communities.
Both metropolitan areas face high rates of food insecurity. The 970,000 people in the DFW area who struggle with food insecurity would fill Globe Life Field more than 24 times, and tragically one-third of that number are children.
Historic inflation rates cause many families to make tough decisions, often choosing between purchasing food and securing other necessities, such as utilities, rent and medications — and food should never have to be a choice. Right now, the NTFB and TAFB are providing access to more meals than at the height of the pandemic.
The DFW community is encouraged to join the North Texas Food Bank and Tarrant Area Food Bank to help strikeout hunger in our area. Go to strikeouthungerntx.org to make your gift in honor of the Texas Rangers. If you are an Arizona Diamondback fan you can also donate to St. Mary's at https://www.firstfoodbank.org.
Special thank you to our match sponsors at the Celanese Foundation. Thanks to their generous gift, all donations to the Strikeout Hunger campaign will be matched up to $30,000!
The funds will not only help each city feed its communities but will also give the winning community bragging rights. The CEO(s) of the losing food bank(s) will wear the winning team's jersey for a day.