Grandparents Day Neighbor Spotlight: NTFB and Partner Agency Help Reva Care for Her Grandson
Today is National Grandparents Day, an opportunity to recognize the grandmothers and grandfathers in our lives, as well as all members of the older generations, who make families so special.
Every day we meet seniors who are often living on fixed incomes, taking care of family members and/or battling their own health issues. The North Texas Food Bank Senior Programs provide seniors with critically needed food and continues to adapt its offerings to fit the current environment, including creating a meal delivery partnership with DoorDash to directly serve seniors facing hunger who face transportation barriers to picking up their food. The NTFB made close to 7,000 deliveries to seniors in FY22 since the program launched in early December 2021.
To celebrate Grandparents Day, we invite you to read about Reva, a loving grandmother who is taking care of her grandson and ensuring all his needs are met.
---
Reva's story is one we hear all too often. She is one of the more than 266,000 grandparents across Texas responsible for raising their grandchildren. Many of these grandparents are living on reduced incomes, and the added expense of raising a child is a challenge.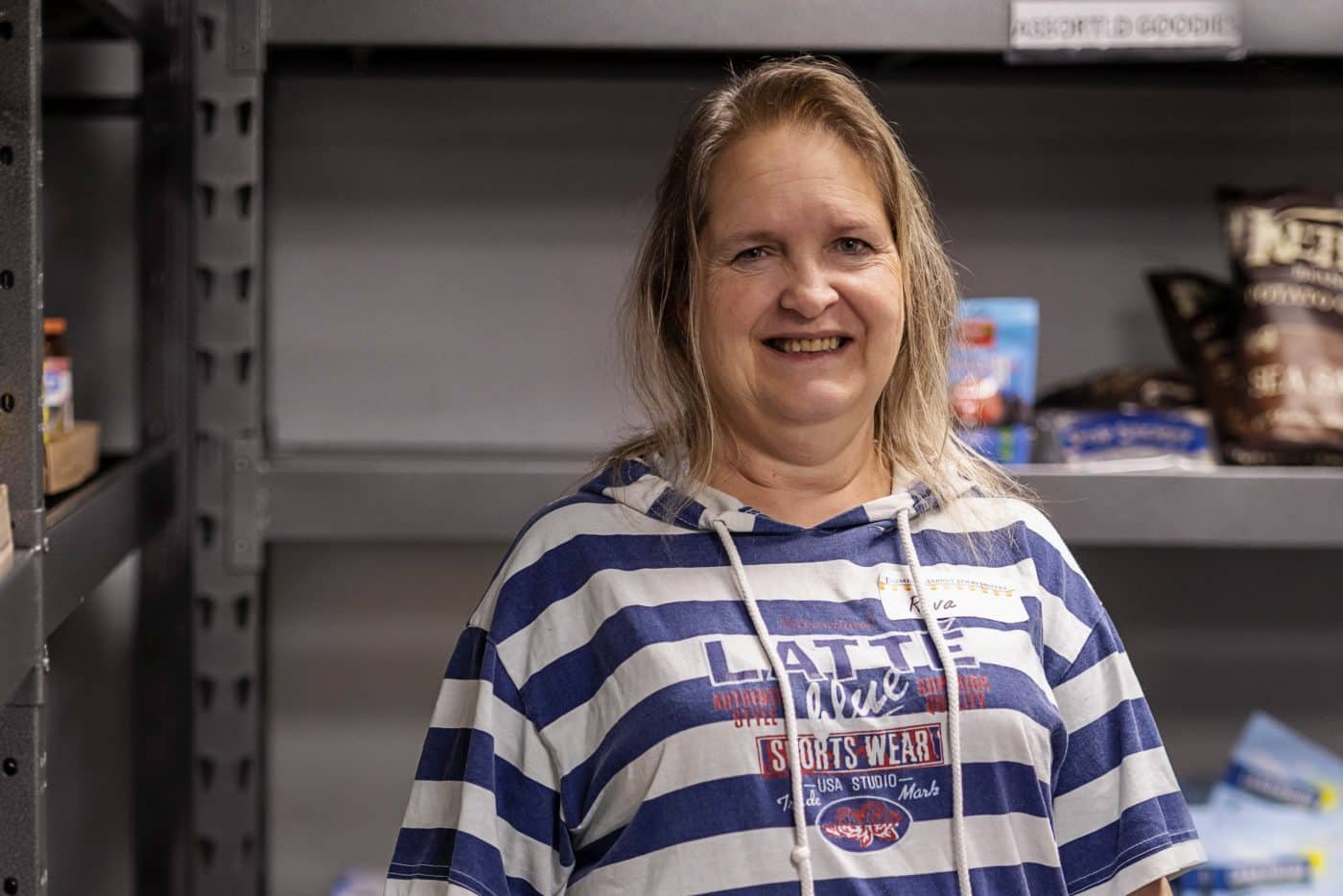 Reva is a full-time caregiver for her grandson, who has special needs. Unable to work, Reva was already having a tough time making ends meet. When the pandemic hit, it made matters worse. As basics such as food, medicine, utilities and clothing became more expensive, Reva knew she had to do something different.
"You think things can't get worse, but then they did," Reva shares. "Everything is so expensive."
Thankfully, a friend told her about a food pantry run by a Partner Agency in our Feeding Network, and then Reva had one less thing to worry about. She receives bread, meat, produce and canned goods, which help fill her empty shelves and make it possible for her to stretch her budget further.
"We are so grateful," Reva says.