Partner Agency Spotlight: Good Samaritans of Garland
The COVID-19 pandemic has altered the way the North Texas Food Bank and its more than 200 partner agencies connect with and distribute meals to their clients. To showcase the phenomenal work of our partner agencies in the face of so much change and adversity, we are launching a special blog series to highlight organizations across our network in North Texas and their commitment to easing the hunger needs of our neighbors ─ now and always.
---
When the COVID-19 pandemic hit in early March and shelter-in-place became a likely reality, the staff of three at Good Samaritans of Garland (Good Sam) had a decision to make ─ reduce or halt services in the face of an uncertain virus or remain open for the community. According to its executive director, Pam Swendig, the deliberation was swift.
"It was an immediate reaction and without hesitation. How could we not be open when people need us more than ever," Swendig said.
From there it became not a matter of "if", but "how." With an 80 percent reduction in volunteers and an almost 300 percent increase in families seeking assistance as compared to this time last year, forming new partnerships and collaborations has been key to Good Sam's ability to respond. It is now the only pantry in the city of Garland to remain open five days a week.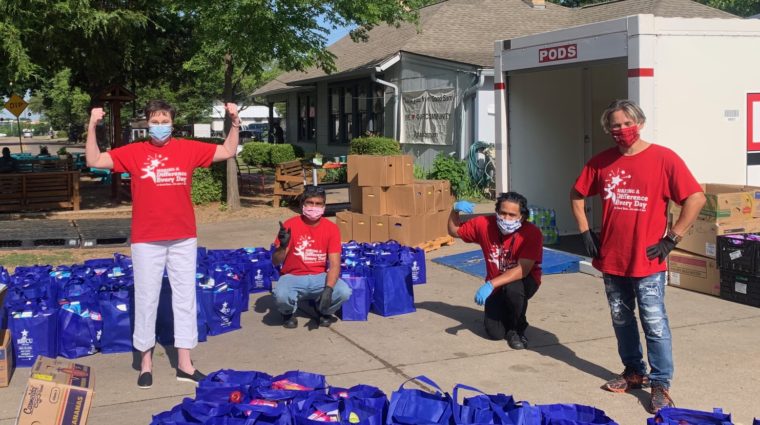 Immediately following the shelter-in-place directives, Good Sam and NTFB partnered for an on-site boxed, drive-through meal distribution. The agency also initiated a collaboration with Garland Independent School District and DART. Good Sam provides 250 families identified by the school district with weekly food assistance. DART buses pick up the food and deliver it to four GISD schools for distribution. This is especially important as extended school closures have had a significant impact on child hunger.
Good Sam is also working with the City of Garland Community Outreach to deliver food and household items to quarantined families. Additional partners include Borden Dairy and Farmers to Food Banks.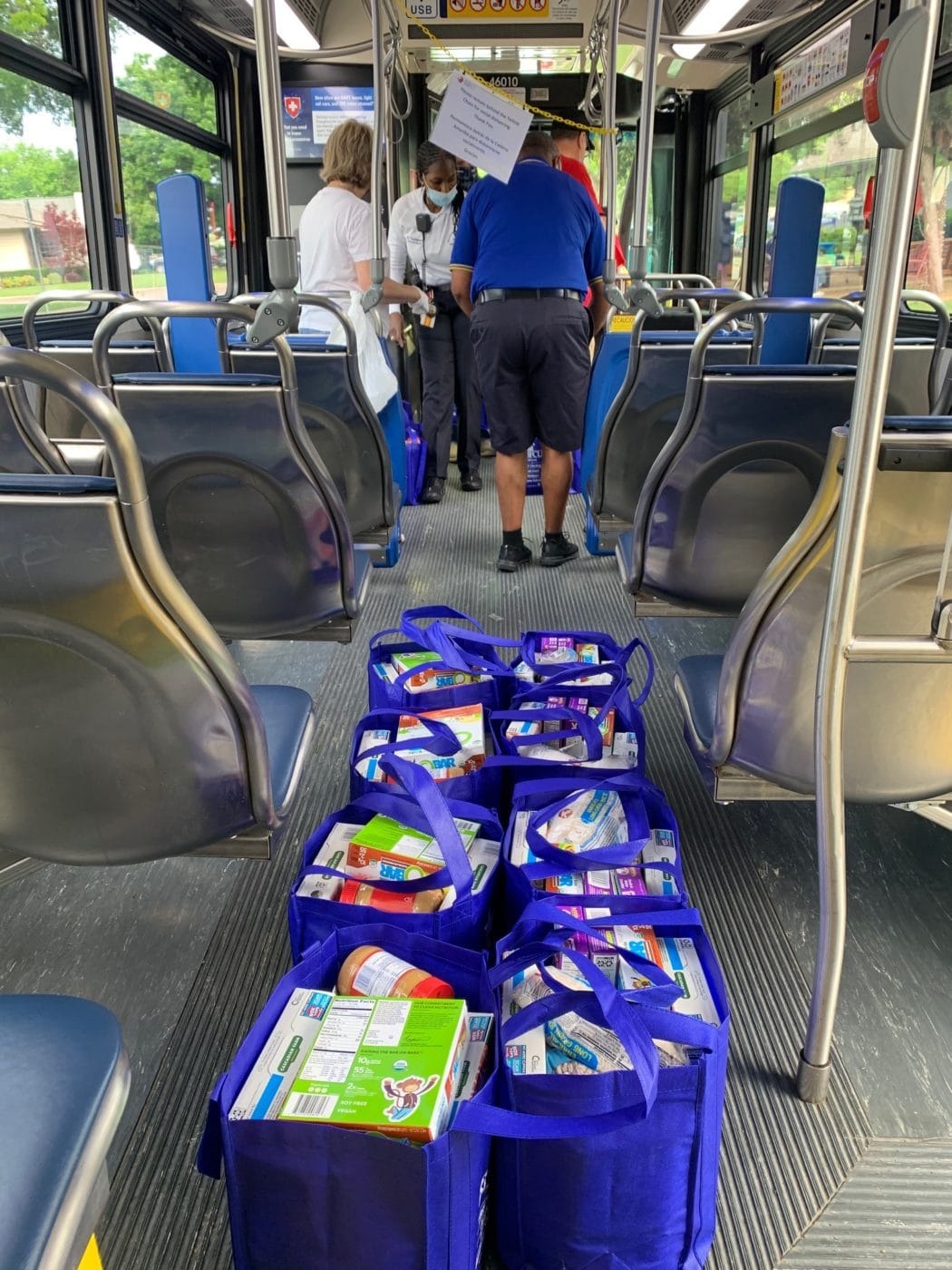 "It has just been seamless. Everyone has pitched in to ensure our neighbors are fed and it has been done with kindness," Swendig said. "In food assistance, it's not just about serving food, but delivering it with compassion and dignity."
Good Sam has been serving the Garland community since 1983 and in 2016 shifted its focus exclusively to food assistance. The agency normally serves neighbors in Garland, Rowlett and Sachse, but is currently welcoming families seeking assistance regardless of city of residence, according to Swendig. It has also transitioned from a client-choice model to bagged and kitted meals delivered to clients' cars. Almost three-quarters of those served during this time are new to Good Sam.
"Neighbors receiving food assistance are so appreciative, some having tears in their eyes as they receive food," Swendig said. "For us, there were times when we were overcome with emotion due to so many difficult circumstances of our neighbors."
As Good Sam processes what it has learned from the pandemic challenges to formulate new practices where necessary, Swendig hopes these new partnerships will continue and allow the agency to further strengthen its impact and reach new people.
"My heart is full of thanksgiving for the partnership and support of so many who care," she said. "Being on the corner of 12th and State St., we like knowing we are making a difference on our corner of the world!"
---
Caryn Berardi is a Communications Specialist for the North Texas Food Bank. Click here to view the first entry of our Partner Agency blog series and check here to find a food pantry near you.