Giving Thanks: Volunteers
We often say that volunteers are the "help behind the hope" of the North Texas Food Bank, and I have the pleasure of witnessing this with every volunteer shift.
It has been wonderful to welcome external volunteers back to NTFB's Perot Family Campus over the last year after halting our traditional volunteer operations at the onset of the pandemic. We are grateful for those who have returned and those who have volunteered with us for the first time having been moved to action by news of the increased hunger needs of our neighbors brought on by the economic fallout of COVID-19.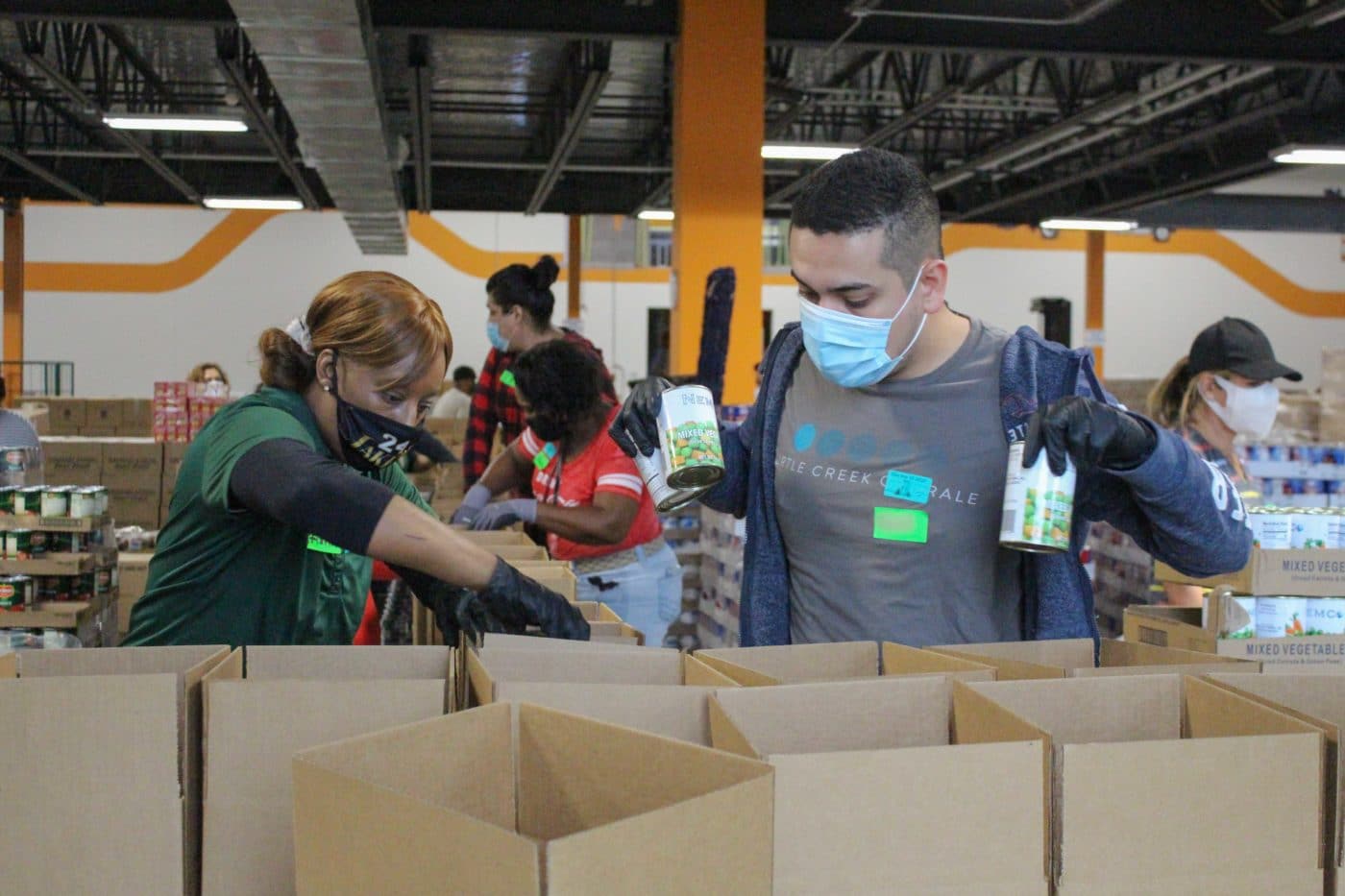 In our last fiscal year, volunteers contributed more than 65,000 hours of their time toward the Food Bank's mission. Volunteers play a critical role in carrying out essential services of the Food Bank that would otherwise take up significant resources, allowing those funds instead to be utilized to further expand NTFB's offerings, reach and impact.
In addition to our distribution center volunteers who pack and sort food in preparation for distribution, we want to recognize and thank the many volunteers who help at special events, support mobile pantry distributions, assist in Jan's Garden, promote us on social media, help with administrative projects and more. All these programs contribute greatly to our hunger-relief efforts.
I am so inspired by the generosity of time and support demonstrated by our volunteers every day. We truly could not do our work without you. Every hour a volunteer sorts food, packs a box, loads a pallet, contributes a skill to our operations or uses their voice to advocate for our hungry neighbors, gets us one step closer to our vision of a healthy, hunger-free North Texas.
In this season of giving thanks, we recognize our volunteers for their time, service, and commitment to helping our neighbors in need. We look forward to working with you in 2022 and beyond!
And we are always looking for more volunteers to add to the Food Bank family! We have an urgent need as we head into our busiest season of the year. To learn more about volunteer opportunities at NTFB, visit: https://ntfb.org/get-involved/volunteer/.
---
Amanda Mota is the Volunteer Experience Specialist for the North Texas Food Bank.