Partner Garden Spotlight: UT Dallas Eco Hub
The University of Texas at Dallas (UTD) Eco Hub was the North Texas Food Bank's first college community garden to join the our Partner Garden program. The timing of the partnership was perfect as awareness of college hunger is increasing and the Food Bank is focusing on reaching more students who need nutritious food to learn and thrive, including a partnership with the Comet Cupboard at UT Dallas.
The UT Dallas Eco Hub is fighting hunger at UTD through students growing food for fellow students and while also learning how to grow food for themselves. We visited with Avery McKitrick, UT Dallas Sustainability Coordinator, to learn more about the Eco Hub and how it uses its offerings to help its students receive to the nourishment they need.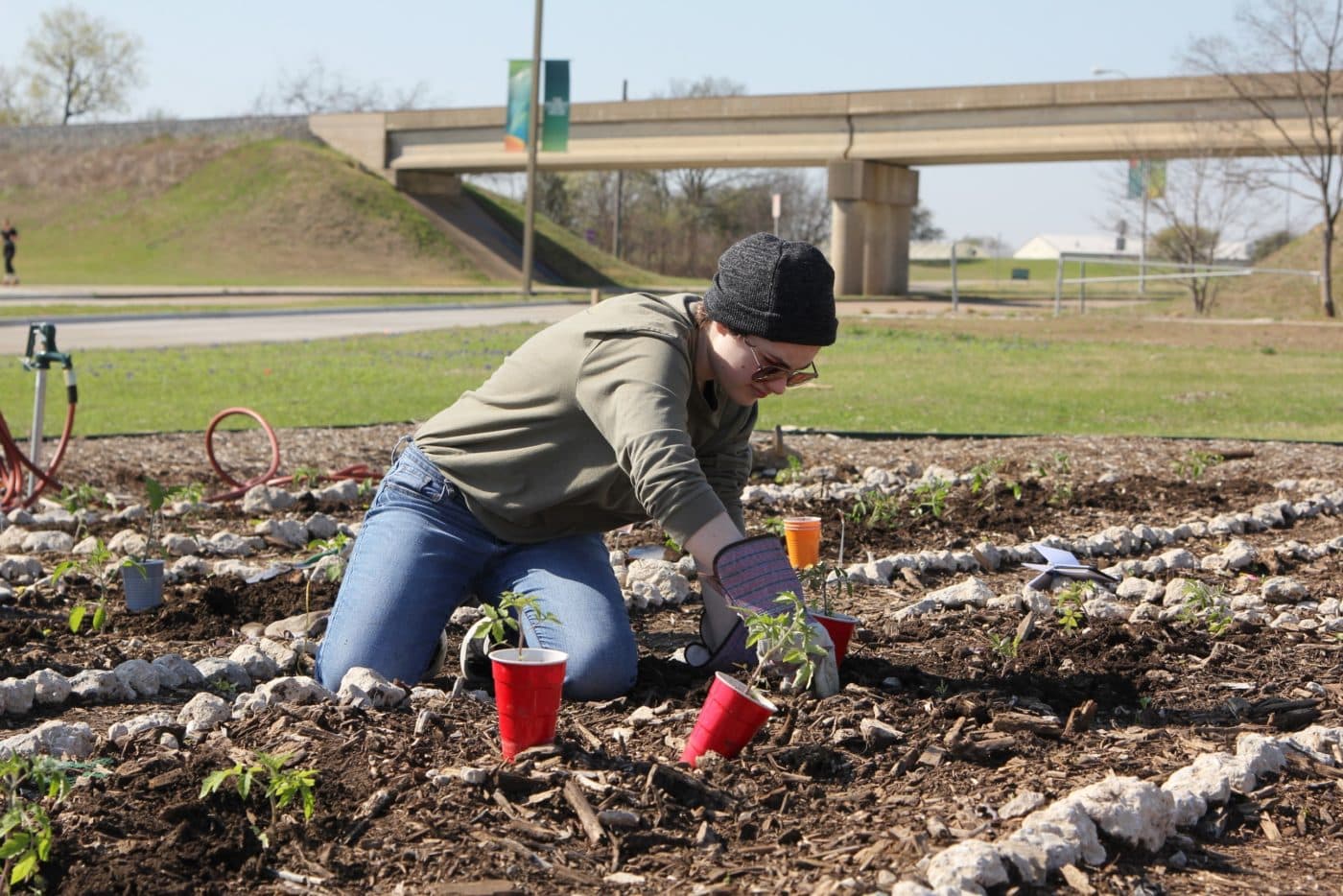 Q: Tell us more about the history of your community garden.
A: The UTD Eco Hub was founded in summer 2021. It's located on UTD-owned land in Richardson where we used to do onsite composting. Once we moved those operations offsite, we had a large area that was not being utilized. Our office pitched that we use the land for a garden to feed students who were facing food insecurity, and the Eco Hub was born shortly after.
Q: How long has your garden been a Partner of the North Texas Food Bank? Why did you want to become a Partner Garden?
A: We have been a Partner Garden for about one year now. Becoming a partner garden was a natural fit for our project since our primary mission was to support food-insecure students on our campus. The resources and connections that the North Texas Food Bank has been able to provide has allowed us to sit deeper with our mission. We have really enjoyed connecting with other Partner Gardens and exchanging knowledge.
Q: Since being a Partner Garden, tell us more about the impact you have had with your community.
A: We have donated 146 pounds, primarily to the Comet Cupboard, a student-serving pantry on the UT Dallas campus and an NTFB Partner Pantry. Our produce primarily feeds students. UT Dallas is both an undergraduate and graduate institution, so our students range in age from about 18 to 30 or older. UT Dallas also serves a large international student population: more than 5,000 international students from over 100 countries. We see international students utilizing the Comet Cupboard at a higher proportion than other students, and so we have been trying to expand our produce selection to account for the large number of culinary cultures that our partner pantry serves.
Q: What have you learned from being a Partner Garden?
A: As a Partner Garden, we have learned about the reality of food insecurity in North Texas. As an Office of Sustainability at a university, it is very important for us to be able to connect global issues like hunger to our own region, and the Partner Garden program has done just that.
Q: What has been a popular fruit or veggie grown in the garden recently?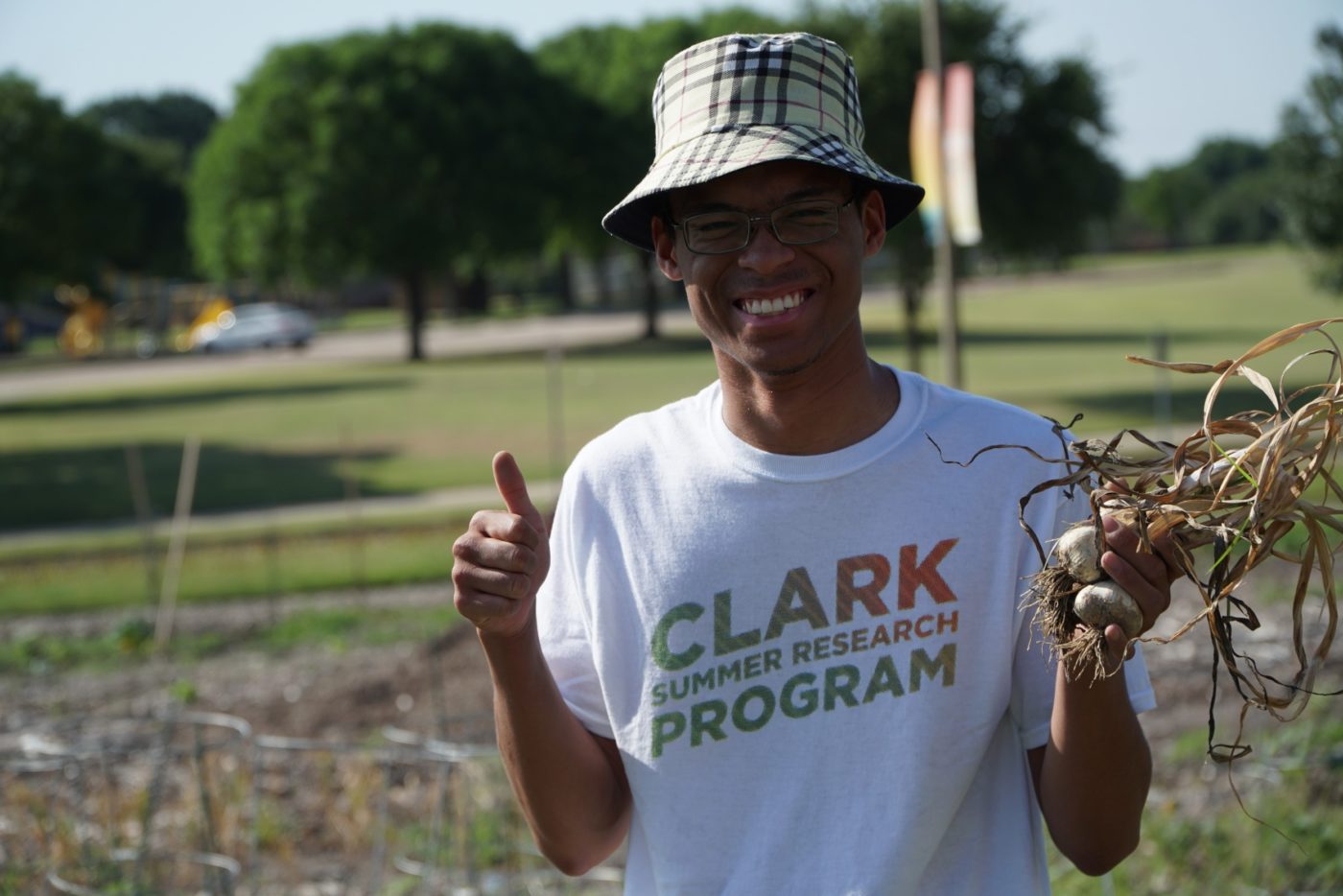 A: Since we are just getting started, our yield is still growing for everything we grow… except for garlic. We grew an ungodly amount of garlic, and it was the lone survivor after heat, drought, hard freezes, and constant, heavy rain. We donated at least 60 pounds of garlic alone to the Comet Cupboard, and we hear that it is extremely popular there. Our biggest success has been our harvest last summer. We were not only able to harvest our garlic, but our zucchini and squash also did exceptionally well.
The Eco Hub is committed to a garden that's managed with principles of sustainability in mind. In addition to farming organically, this season, we are growing winter rye, daikon radish, Austrian winter peas, and hairy vetch as cover crops to improve our soil health and resilience.
Q: What do you enjoy most about your community garden?
A: I love getting to see the students coming to campus on a Saturday to learn about gardening and support our mission. It's a good feeling to know that we are combining education and volunteering through this service-learning opportunity.
Emily Anderson is the Garden Specialist for the North Texas Food Bank.