Food 4 Kids School Spotlight: Sara Isaacs Early Childhood School
It is no surprise that children need access to nutritious meals to thrive in school. Through our Child Programs, the North Texas Food Bank (NTFB) partners with school campuses and districts across our 13-county service area to help provide healthy food for kids and families facing hunger year-round.
NTFB's Food 4 Kids supports children experiencing hunger by providing food boxes full of nutritious, nonperishable kid-friendly food items to take home each Friday afternoon.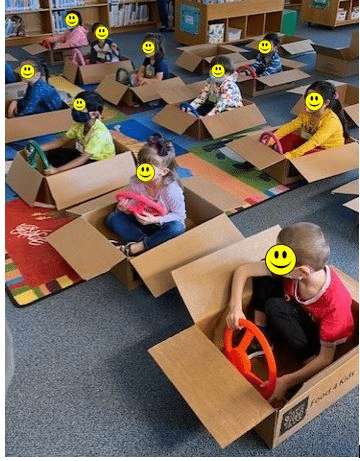 Sara Isaacs Early Childhood School, which serves the east side of Plano, has been a partner with Food 4 Kids since September 2017. The school has 25 classrooms and about 300 three- and four-year-old students.
"Sometimes we will see the items in the bag come to school for a snack the next day or the teachers will keep the bag and distribute the snacks throughout the week and then send the rest home," said principal Jane Oestreich said. "The program fills this little gap that makes a huge difference in our families' lives."
This is just part of the way that Isaacs supports its families outside of the classroom. The school offers families boxed goods over the holidays, and students who are on the Food4Kids list also receive coats, shoes, and toys during the holidays. "We have done car seat drives to help keep kids safe. There are some cases where families need a list of outside resources like counseling, food pantry, rent assistance, or a different need that we help connect them with," Ms. Oestreich said.
As Read Across America month wraps up, we want to highlight another unique and fun way the staff has maximized its participation in the Food 4 Kids program.
The school's librarian, Susan Vohtz, incorporates an interactive component into all of her storytimes and a few years ago she began reading the book In the Driver's Seat by Max Haynes to her students. To make the lesson interactive, she thought of using boxes as cars with kid-sized steering wheels and her lesson began to take shape. The boxes used at the time to transport the NTFB Food 4 Kids items were the ideal size for the pretend cars. After having to halt the hands-on story times last year due to COVID-19, this school year the driving lesson was back and she was once again able to use NTFB's Food 4 Kids boxes for her fleet of cars!
"At the preschool age, students learn by playing," Ms. Vohtz said. "My main goal is to introduce the students to lots of types of literature and hopefully spark a love of books and reading at an early age."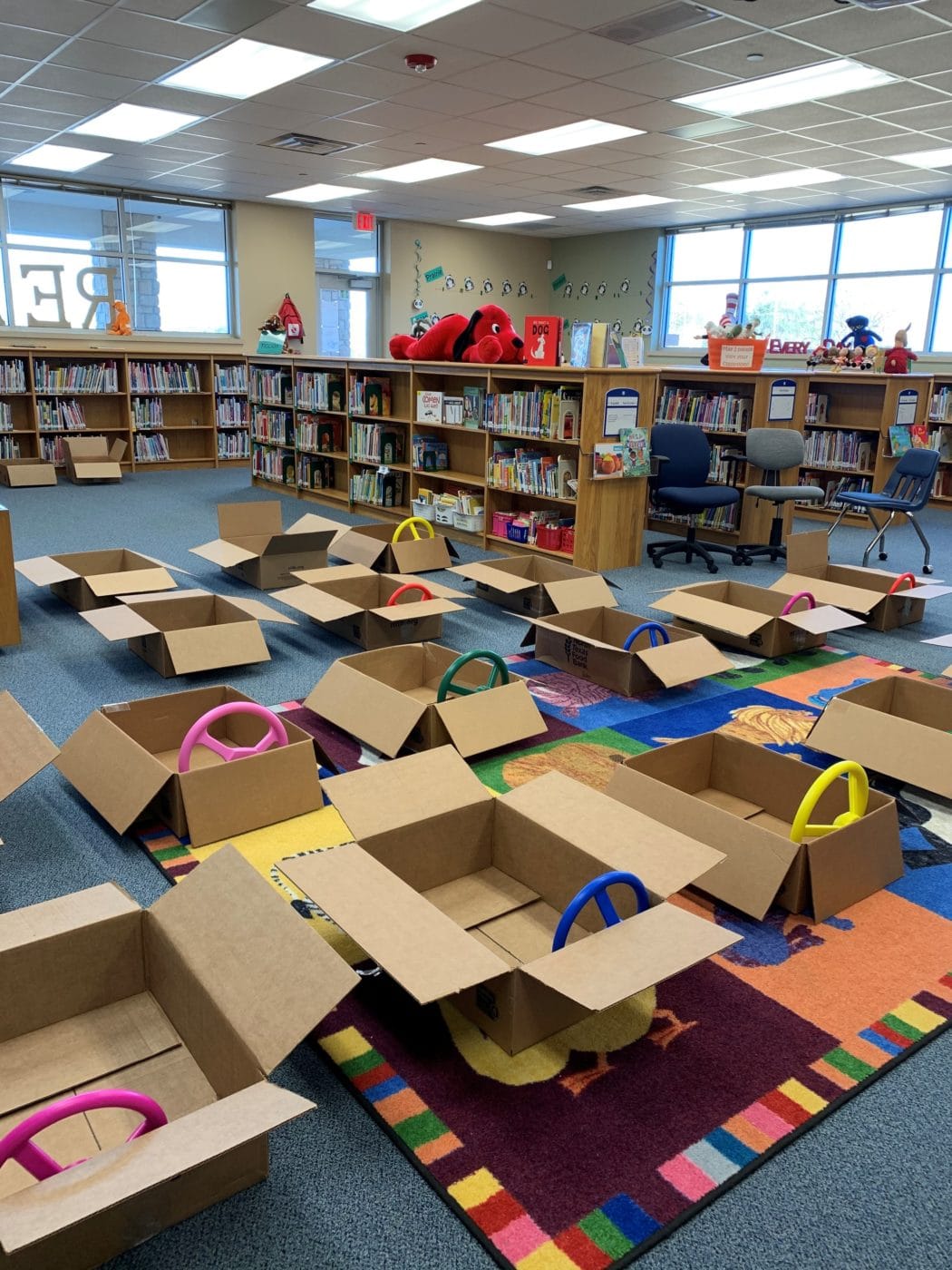 Ms. Oestreich adds: "The Isaacs community is lucky to have Susan Vohtz as our librarian. Her literacy lessons are creative, fun, entertaining, and engaging for our students. Ms.Vohtz opens the library each week for parents to check out books for their children. She is an amazing asset to our school."
For Ms. Vohtz, it is just another way to contribute to the spirit of focusing on the full experience for the students and families who attend Isaacs.
"I read a quote once from a parent's perspective that when we take the hand of their child, we are holding their whole world. I feel like our staff understands this and treats their students as their own children," Ms. Vohtz said. "Because of this, Isaacs is such a terrific first environment away from their families for the students to learn and grow."
For more information about our Child Programs, please reach out to childprograms@ntfb.org.
Caryn Berardi is a Communications Specialist for the North Texas Food Bank.