Partner Agency Spotlight: Family Gateway
The COVID-19 pandemic has altered the way the North Texas Food Bank and its more than 200 partner agencies connect with and distribute meals to their clients. To showcase the phenomenal work of our partner agencies in the face of so much change and adversity, we are launching a special blog series to highlight organizations across our network in North Texas and their commitment to easing the hunger needs of our neighbors ─ now and always.
---
Social services agencies are used to being nimble. Whether it is for a natural disaster, economic instability or other external factors that bear consequences on vulnerable populations, being able to adapt services quickly is critical.
In its almost 35 years of providing services and shelter for families experiencing homelessness in Dallas County, the staff of Family Gateway has proven its flexibility throughout various circumstances. And it is because of this experience that President and CEO Ellen Magnis knows the impact from COVID-19 on homelessness is just beginning to be felt.
"Many of our clients have lost jobs and lost childcare, and we are only on the cusp of that and its effects," Magnis said. "When the eviction bans are lifted and tax returns and stimulus money are spent, we will see a flood of people needing help."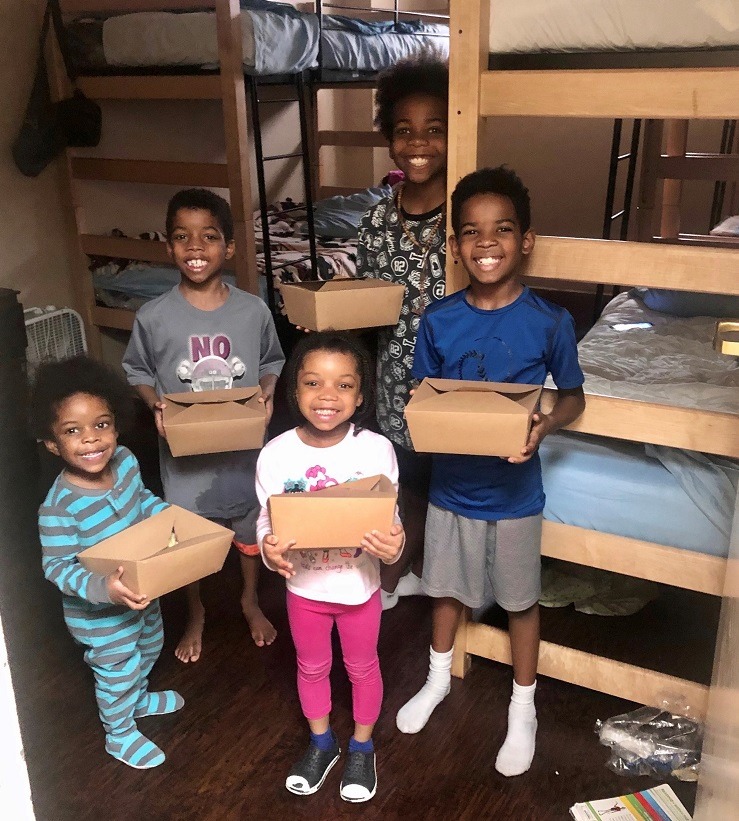 Family Gateway is the only emergency shelter in Dallas that serves families of all kinds (i.e. single parents with kids, families with older male children, multi-generational families, and same gender couples with kids), and it is currently the only family shelter in the community still accepting new clients (not including domestic violence facilities) among the pandemic.
Its shelter, which holds about 125 beds among its 35 rooms, is at capacity and they have been using a hotel that houses an additional 60 people (approximately 20 families). New families stay in the hotel for 14 days before being moved into the main housing, as well as those with working family members to limit exposure in the shelter, according to Magnis.
The North Texas Food Bank is Family Gateway's primary source to provide its clients with three meals per day. These are now being delivered to a family's room instead of congregating in the cafeteria, part of the changes Magnis sees continuing for the foreseeable future.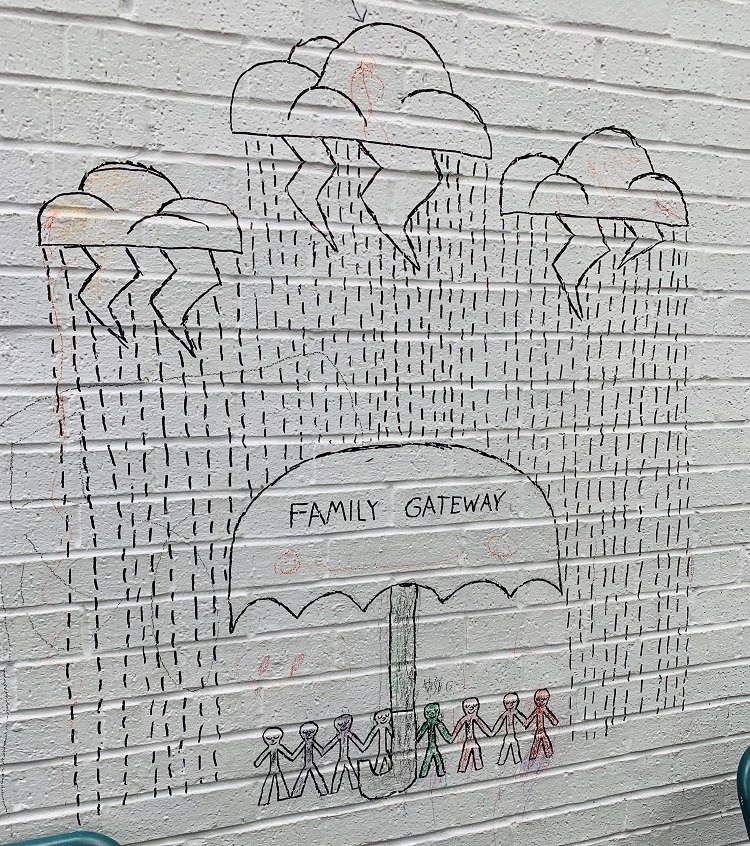 "We will not be going back to the way things were. It is just too risky," Magnis said. "One positive case puts residents in quarantine for 14 days so we will be releasing people on rotations to eat, having small groups for after-school activities, and conducting thorough cleanings of common spaces in the shelter."
Family Gateway's goal is always to keep clients out of emergency shelters when possible, what is referred to as "diversion" services. This includes eviction prevention and family reunification. As part of its continuum of care, the agency fields calls for assistance through the 24-hour Homeless Crisis Helpline. Magnis said that about 18 percent of calls are usually from those living in a hotel whose money has run out, but that number is now about 30 percent – a sign that the pandemic impacts are starting to be felt and the "flood" of community members needing help will soon be here. Magnis's team is prepared.
"Family Gateway already serves as an access point, so we are used to taking the overflow anytime of the year," she said. "We are applying to every funding source, hiring staff and building capacity to be ready."
---
Caryn Berardi is a Communications Specialist for the North Texas Food Bank. Check here to find a food pantry near you.