The Gift of Hope for the Holidays
If hunger was a hidden issue before, the dual health and economic crises spurred from the COVID-19 pandemic have guaranteed that the reality of the hunger problem in North Texas and around the country will be impossible to ignore.
The long lines of cars at North Texas Food Bank mobile food distributions since March show us that the Face of Hunger is closer than you think. And in this challenging year, it is affecting our neighbors like never before.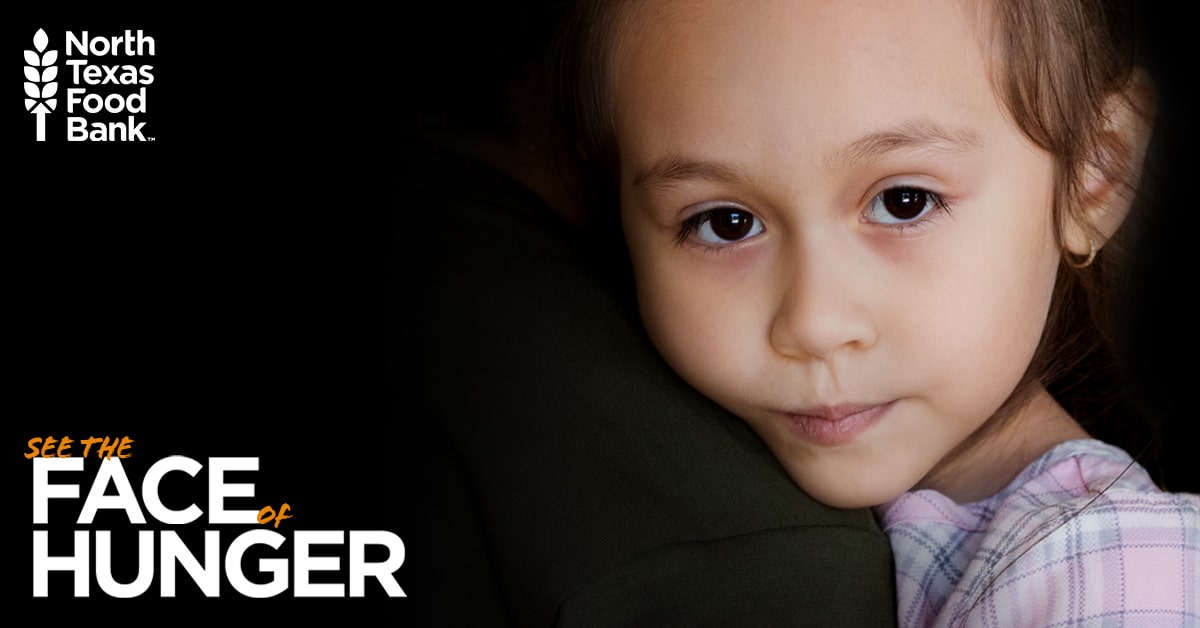 NTFB has launched its Face of Hunger holiday campaign to support the almost 900,000 Texans projected to experience food insecurity by the end of 2020. Thanks to our generous friends at Sammons Enterprises and the Beaumont Foundation of America, gifts are doubled this holiday season through December 31, up to $200,000. This means $1 will provide 6 nutritious meals.
As Dorie, a client at one of NTFB's Partner Agencies who is supporting her children through this difficult period knows, access to nutritious meals is vital. "During this time, it's very reassuring to know you're able to get the food you need."
While many seasonal traditions will look different this year, the North Texas Food Bank is steadfast in its commitment to easing the burden for our neighbors like Dorie and so many others who are experiencing hunger – during the holiday season and beyond. We have already doubled our food distribution from pre-COVID numbers, and we plan to grow these efforts for as long as needed.
Helping our neighbors remains a holiday staple for the compassionate community of North Texas as well, and we are grateful for all who can join us in giving the gift of health and hope this holiday season. For more information and to donate, visit here: FaceOfHunger.org

Caryn Berardi is a Communications Specialist for the North Texas Food Bank.