Dallas Theater Center's production of "A Christmas Carol" is the must-do event this holiday season
As we come close to wrapping up 2023 – a year that moves us farther and farther from the pandemic – the holiday season seems to have arrived much earlier than in years past.
As a lover of the arts – and someone with a heart for those in need – my annual outing to watch the Dallas Theater Center's (DTC) production of A Christmas Carol is the first thing I must do to get into the holiday spirit. This year's rendition of the Charles Dickens classic was delightful from start to finish – a moving story with unique casting choices, amazing song and dance numbers, and a poignant portrayal of our favorite holiday grump, Ebenezer Scrooge, played by the incomparable Kieran Connolly.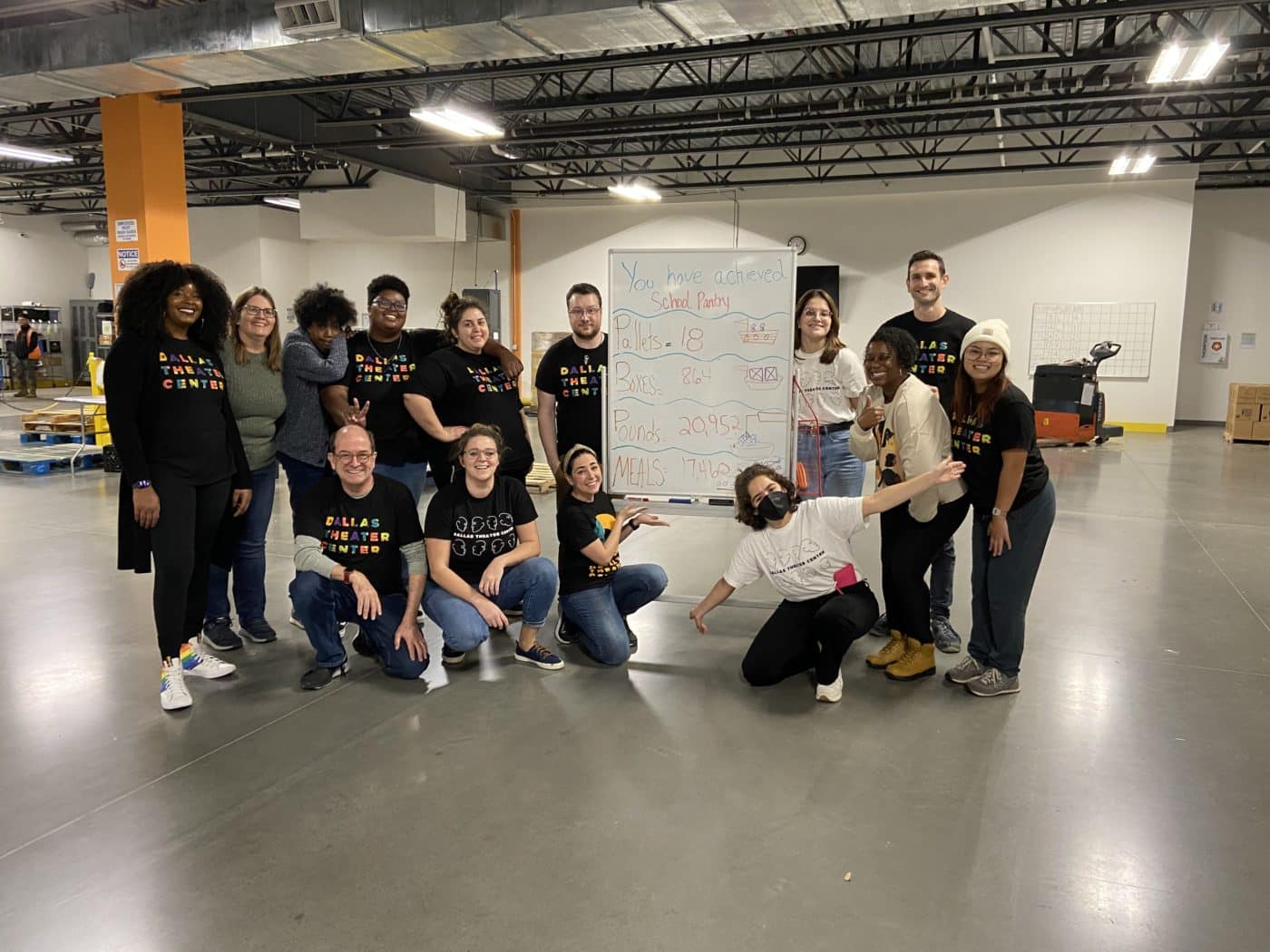 It is Connolly who closes each show with an impassioned plea to support the North Texas Food Bank. Over 15 years, the cast and crew of A Christmas Carol have helped the North Texas Food Bank raise more than $900,000, and Connolly encourages all patrons to help bring the DTC donation across the $1 million mark for this year's run.
In my role as senior director of marketing and communications for the NTFB, I have the unique privilege of getting to know some of the staff at the Dallas Theater Center. They graciously opened their doors for me to visit one of the first rehearsals of the play, where I met soon-to-be executive director Kevin Moriarty. Under Moriarty's artistic direction, this show has had a look and feel that while similar and connected year over year, also has some key changes that make the annual version unique and visually beautiful.
The 2022 adaptation is a must-see for people of all ages. The production runs from now through December 24 at the Dee and Charles Wyly Theatre located at 2400 Flora Street in Dallas. Purchase tickets at A Christmas Carol – Dallas Theater Center.
Anna Kurian is the Senior Director of Marketing and Communications for the North Texas Food Bank.