Donor Spotlight Q&A: Northway Christian Church
As we continue to reflect on 2020 while looking ahead to 2021, the North Texas Food Bank is incredibly grateful to the generous community of individual, organizations and corporate donors who have allowed us to meet the elevated need of our neighbors experiencing hunger as a result of the financial impacts from the COVID-19 pandemic.
This included many who were inspired to give to us for the first time or increase their support as the issues of food insecurity and hunger rose to the forefront. We visited with Rev. Cheryl Scramuzza, the Executive Minister at Northway Christian Church, about the church's mission of strengthening communities, including why it chose to increase its support to NTFB and hunger relief as the pandemic significantly impacted our neighbors.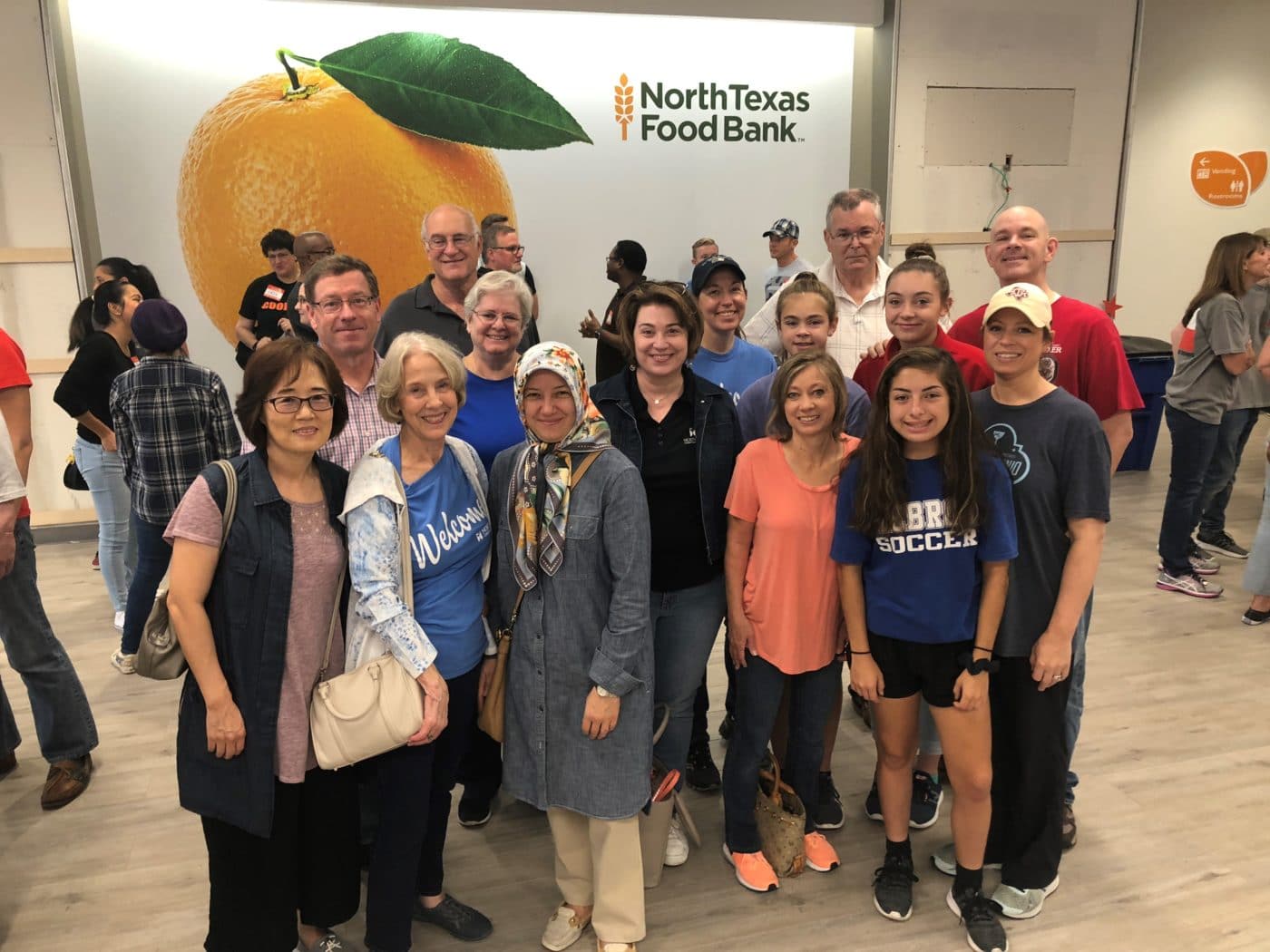 Q: Describe your relationship with the North Texas Food Bank.
A: Northway Christian Church has had a long history of volunteering at the North Texas Food Bank. We have been there packing boxes on our annual Family Mission Weekends and we have members who volunteer or give regularly. This year we have hosted regular mobile food pantries in our parking lot. The first one this year was held in April with the National Guard providing the distribution support, while our members held signs to offer love and encouragement to the families coming through. And since October we have had a mobile food pantry offered twice a month, hosted by our Latinx congregation Oasis de Esperanza in partnership with Catholic Charities and NTFB.
Q: What inspired Northway to increase its support of NTFB during the pandemic?
A: This year our Serve missional outreach committee recommended and secured Board approval to make a substantial gift timed with North Texas Giving Tuesday Now in the spring as the COVID pandemic was escalating. And again, this month Serve passed a motion and garnered approval to make another generous contribution timed with Giving Tuesday on December 1. The Serve committee and our members recognize the devastating impact the pandemic is having on families in our Metroplex and we know that the North Texas Food Bank is a source of help and hope for these families to assure them they will have food on their tables. Northway is thankful to have such a wonderful organization to support. Giving to NTFB allows us to see our dollars stretch even further than we could do giving directly to families on our own.
Q: Why is giving back to the community in general, as well as to hunger-relief in particular, important to Northway and its mission?
A: Being good neighbors is in the DNA of the church in general and for Northway in particular. We have supported many hunger-relief organizations over the years and NTFB is one we focus on locally. Our mission calls us to seek to share Christ and the good news of the gospel from our doorsteps to the ends of the earth. Part of that good news message is that there is enough for all, when we are willing to share what we have. The part of this missional journey that is covered by NTFB is in good hands, and as good stewards of the resources we have to give, we could not ask for a better partner. There has perhaps never been a time when hunger-relief has mattered more for our area than it does right now, and when Serve took this offering to vote it was unanimous both times. Northway Christian Church can answer our call to feed those in need, thanks in large part to the work of NTFB, and we are grateful.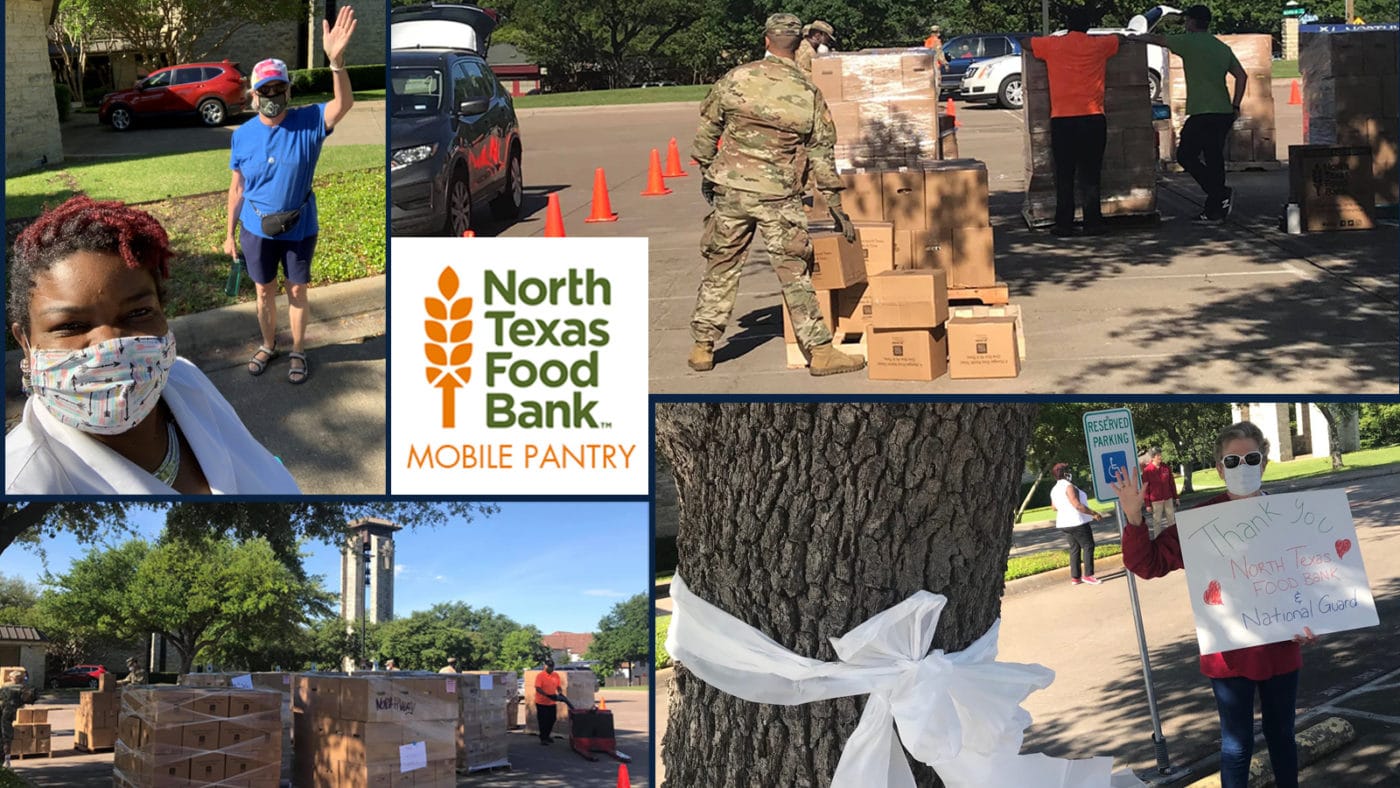 Q: What would you say to other faith organizations, corporations or individuals that are looking for ways to help right now?
A: I would say look no further if you want to help feed families and individuals in the Metroplex. The NTFB can reach tables that would be empty without the bounty they can distribute. A dollar at the NTFB goes further than it can go with retail, and our NTFB has the network to get the food where it is needed most. Jesus said to the faithful, "for I was hungry and you gave me food…" and when they asked how that was, he said 'Truly I tell you, just as you did it to one of the least of these who are members of my family, you did it to me.' (Mt. 25:35 & 40)
---
Thank you to Northway Christian Church and all our supporters for your commitment to hunger relief. We are incredibly grateful for the community support as we continue our mission to bridge the hunger gap in North Texas.