Donor Spotlight Q&A: National Life Group
The North Texas Food Bank is incredibly grateful for the generous individuals, organizations and corporations who have allowed us to meet the elevated need of the North Texas community during the COVID-19 pandemic. Many of these donors have supported hunger relief since before the pandemic and remain critical partners of NTFB as we help our communities recover and close the hunger gap in North Texas.
Longtime corporate donor National Life Group has supported NTFB since 2013, contributing more than $430,000 during that time through corporate investments and employee giving. The company's generosity has provided access to more than 1.2 million meals, and employees from both its Dallas office and its Vermont headquarters have volunteered with us and visited the NTFB facility.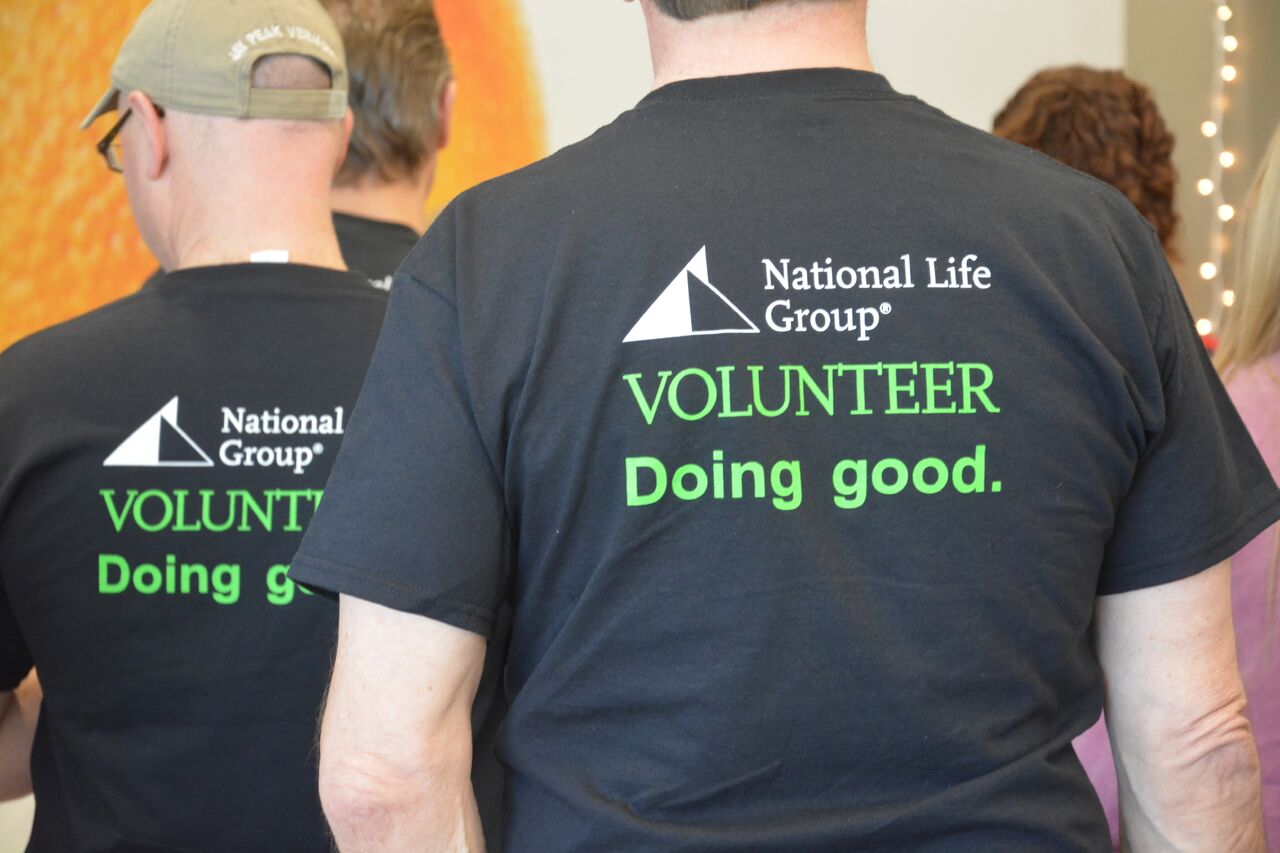 In addition to supporting NTFB's mission, the company works with a variety of community partners dedicated to helping children facing food insecurity and providing relief to the root causes of hunger. We visited with Beth Rusnock, Head of Community Relations and President of National Life Group Foundation, to learn more about National Life Group's support of the Food Bank, its commitment to fighting hunger and its dedication to "Do good. Be good. Make good."
---
Q: How would you describe National Life Group Foundation's philosophy – "Do good. Be good. Make good." – for giving back to the community?
A: "Do good. Be good. Make good." are National Life's core values, our intentions, actions, and outcomes. Our values guide us as we make decisions that impact anyone we work with, including those in our local communities. We take these so seriously that we affectionately refer to ourselves as "Do Gooders!"
Q: Why do you believe supporting hunger-relief and strengthening local communities are so important for businesses?
A: As an organization, National Life is committed to helping protect children and families with life insurance. We extended that commitment through our Foundation when we chose our core cause as helping end childhood hunger.
When children are food insecure, they can't learn because they worry about where their next meal will come from, or if it will come at all. They often suffer from anxiety. They could have health issues due to a lack of nutritious food which could have life-long effects. And parents will often go without so their children have something to eat. The stress hunger puts on kids and families is enormous.
Children are our future. Supporting them and their healthy development makes perfect sense to us. When families and children thrive, so do the communities in which they live. These communities support local businesses and despite our size, we are still a local business!
A: What do you hope National Life Group Foundation's current and future gifts can allow the NTFB – and as a result, North Texans facing hunger – to accomplish?
A: Get access to the nutritious food they need when they need it. Some neighbors might be working two jobs but just lost one. A family might have members with health conditions that got worse. People suddenly find themselves in positions they didn't expect with expenses they didn't expect. If they can get food on the table from the NTFB until they get back on their feet, it helps them stay afloat. And never was this more apparent than during the pandemic.
Q: How did the COVID-19 pandemic impact your support of NTFB?
A: We have supported the NTFB for years and were well aware of the effective work it does. When the pandemic hit, we knew an unrestricted gift would make the most sense. We trusted they would use our donation in the best way possible to support as many as possible. And they certainly did.
Q: Can you tell us more about the National Life Ending Hunger Community Cookbook – how it came about and why initiatives like this are part of your corporate citizenship strategy?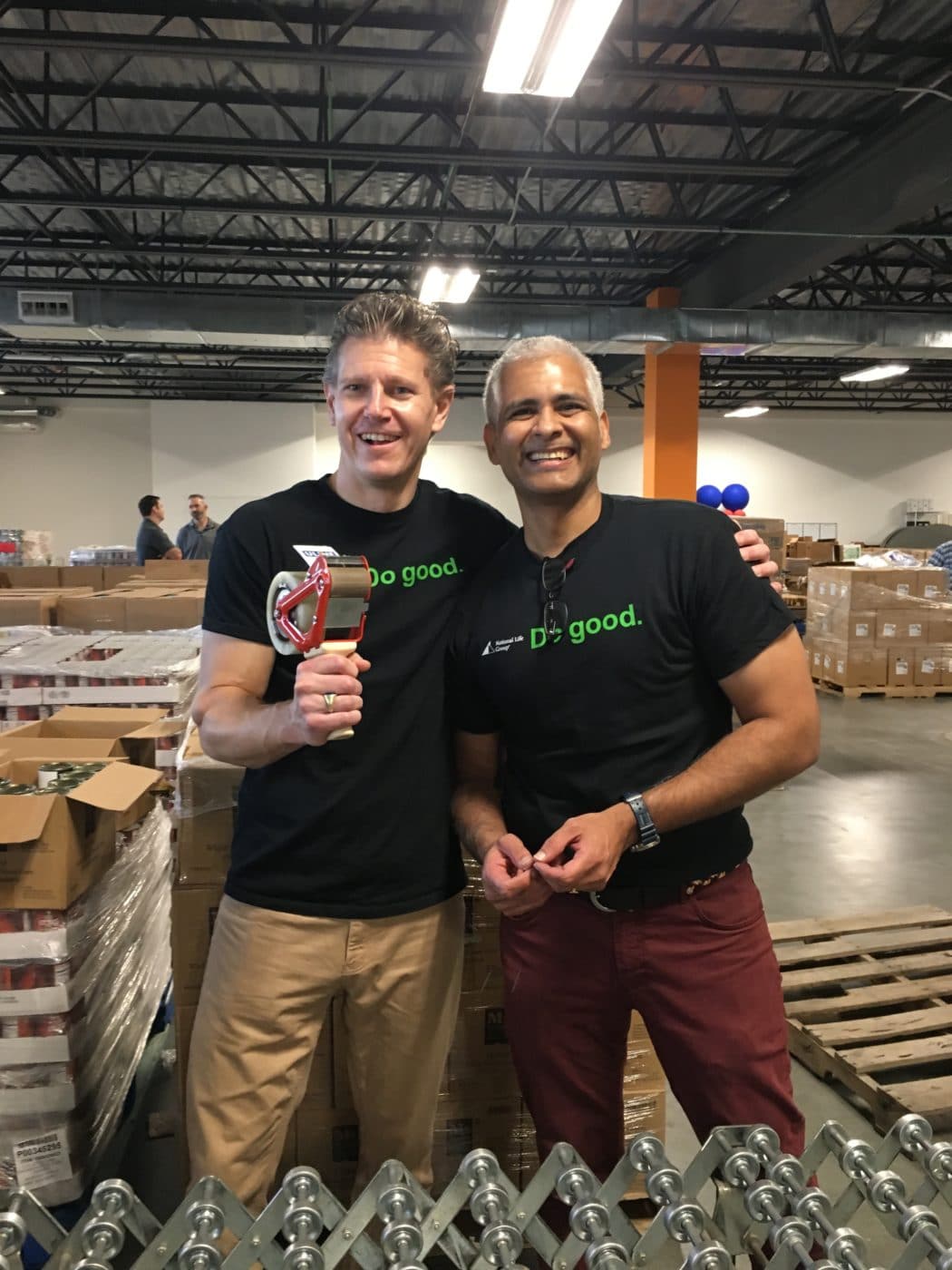 A: National Life's Chairman, CEO and President Mehran Assadi says we don't just write checks, and he's absolutely right. We look for creative ways to get our employees involved, to build broad awareness for the cause (which ideally will result in donations from other people and businesses) and to provide resources that are not only financial.
One example is our Ending Hunger Community Cookbook. We asked our employees to share their favorite recipes with us and for each recipe we would make a donation to the NTFB. Our colleague Christina D'Agostino assembled the whole thing and had it beautifully designed. We now give it to guests.
Another example is that last Thanksgiving we learned the traditional free community meal held for the past 47 years in Montpelier would not take place because the nonprofit that hosted it didn't have the resources due to Covid. Thanks to the connections we have, we partnered with Sodexo and dozens of others in the community and safely distributed 820 meals from our Vermont campus. Our total donation for this effort? $52 for takeout containers. Everything else was donated.
Our corporate citizenship strategy is to do good where we can with the resources we have. It's exciting to see what you can accomplish with a little creativity!
Q: What would you say to other corporations that are looking for ways to help?
A: Consider all your resources, not just those that are financial. Do you have a volunteer policy for employees? Use it! When you engage your employees, you create ambassadors to the cause. When you reach out to other organizations, you create a stronger business community. Working together, we can do even more good.
---
Thank you to National Life Group and all our supporters for your commitment to hunger relief. We are extremely grateful for the community support as we continue our mission to bridge the hunger gap in North Texas.