Donor Spotlight Q&A: Jim Thompson
If hunger was a hidden issue before, the dual health and economic crises spurred from the COVID-19 pandemic have brought the reality of the hunger problem in North Texas and around the country to the forefront.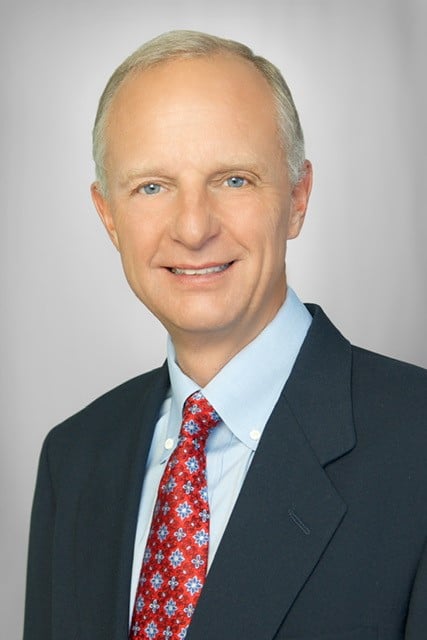 We are incredibly grateful to the generous individuals, organizations and corporate donors who have allowed us to meet the elevated need of the community. This includes individuals who have been moved to join the hunger fight in this historic time. We visited with Jim Thompson, founder, chairman and CEO of Preston Hollow Capital, LLC and longtime philanthropist for various organizations and causes, about why he decided to reconnect with the North Texas Food Bank during the COVID-19 crisis to provide hunger-relief in North Texas.
Q: Describe your history with NTFB and philanthropy in North Texas.
A: During my 22 years with financial services firm ORIX USA, including as CEO of ORIX USA for 10 years after serving as CEO of other ORIX subsidiaries, I was the founding director of the ORIX Foundation, designed to encourage and facilitate employee charitable giving at the company. The ORIX Foundation was recognized by NTFB as a Golden Fork Award honoree for the 2011-2012 year. I have also founded two non-profit organizations – the Jim Thompson Foundation and the Blue Sky Educational Foundation, both of which support community service organizations and STEM education initiatives.
Q: How did the COVID-19 pandemic impact your support of the Food Bank?
A: The onset of the pandemic and the related consequences for employment brought me back as a donor. I had moved on to other areas of community service with various organizations. And in 2014, I launched a separate non-profit aimed at aviation-related STEM initiatives. However, when the pandemic began, it became obvious that the most critical need for those affected by the shutdown would be food. I was re-introduced to NTFB through long-time supporter Ross Perot Jr. and was able to join the hunger-relief cause once again at a time when it is so critical.
Q: Why do you believe supporting hunger-relief and strengthening our local communities in general is so important right now?
A: I believe that as we emerge from the worst effects of the pandemic, we, as a community, need to focus on a few things, including encouraging people to get vaccinated, ensuring that critical needs are met and helping folks re-enter the job market. While it may be likely that we will be living with this virus and its variations, much as we do other common viruses, we have the technology and processes to do so safely. The present circumstances will hopefully normalize this year, and we must help folks get moving again. This includes getting kids back in the classroom, their parents back at work, and in the process, restoring a sense of forward momentum to our daily life. Along the way, we must do what we can to support those that need our help.
---
Thank you to Jim Thompson and all our supporters for your commitment to hunger relief. We are incredibly grateful for the community support as we continue our mission to bridge the hunger gap in North Texas.