Donor Spotlight Q&A: The Melville Family Foundation
In 2020, The North Texas Food Bank provided more than 118 million meals to North Texans experiencing hunger. This was 40 percent more meals than in 2019, demonstrating the significant impact that the COVID-19 pandemic had – and continues to have – on food insecurity.
We are incredibly grateful to the generous individuals, organizations and corporate donors who have allowed us to meet the elevated need of the community. This includes many foundations that care about ensuring food security for and improving the lives of our neighbors. We visited with Rev. Dr. Lael Melville, co-founder with her husband Randy, of the Melville Family Foundation, about the organization's mission to enhance economic stability, food security and academic excellence for children in the southern sector of Dallas and why their support of NTFB is a critical part of this mission.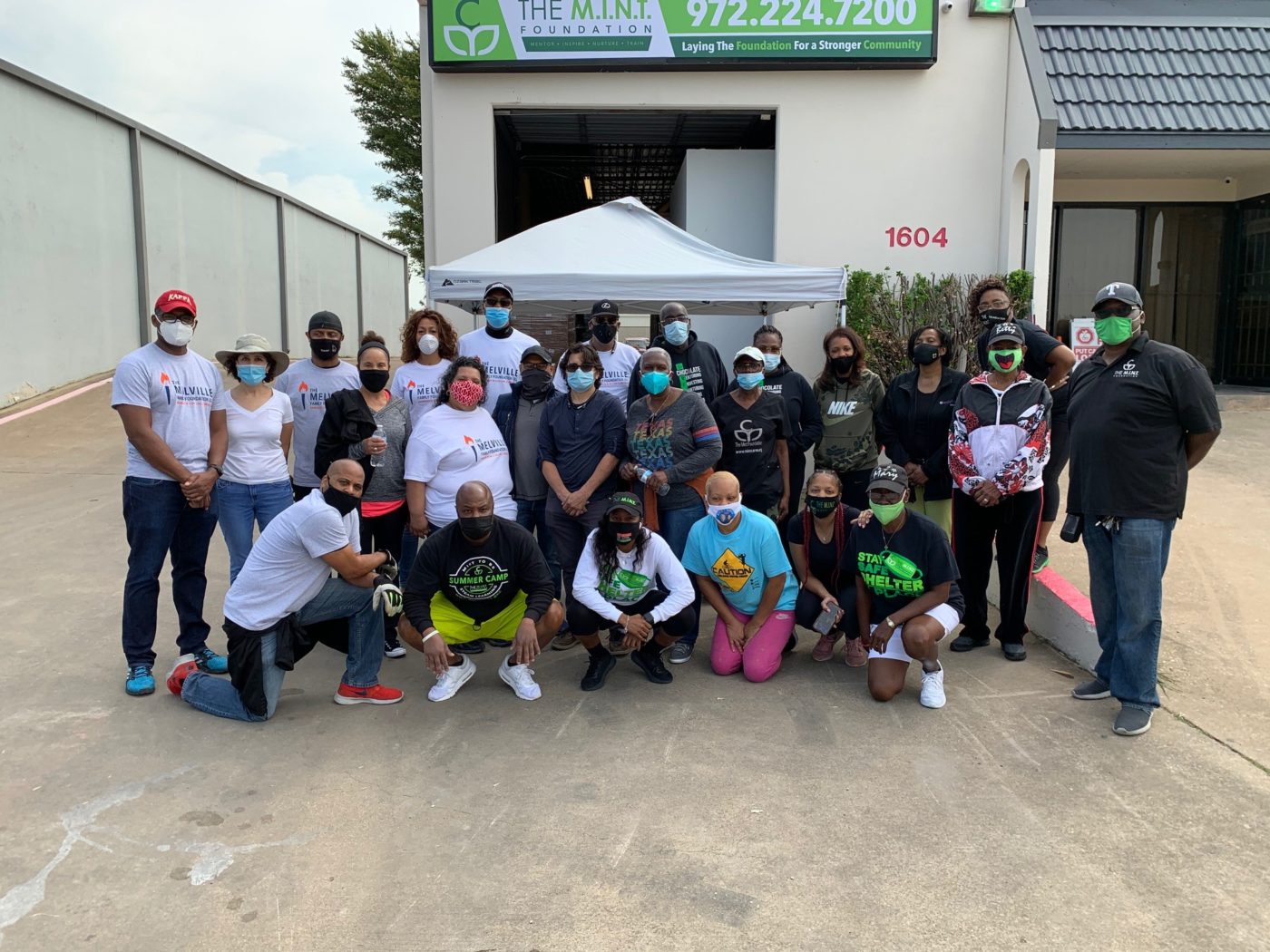 Q: Tell us more about the Melville Family Foundation and the work you do.
A: The Melville Family Foundation formed in 2018. As the parents of Black sons in a racially divided world, we knew that getting our sons through college and encouraging  their successful lives was not enough. We understand that our world community is much larger than what we see from our kitchen window. Through conversations, research, and exploration, we determined that a Foundation could begin to respond to disparities that exists in impoverished communities. The Melville Family Foundation partnered with Uplift Education Schools (located in largely under-served communities) to "…to empower students to reach their highest potential…" Uplift's International Baccalaureate (IB) program encourages personal and academic achievement in a way that enhances personal growth and encourages a mindset to achieve beyond the classroom. Partners who are now on this journey of improving the lives of Black and Brown children include: LEADership, Education and Development program (LEAD); Big Thought; Mentor, Inspire Nurture and Train (M.I.N.T.), Ericsson, Albertson/Kroger and of course, the North Texas Food Bank.
Q: Describe your relationship with the North Texas Food Bank. How did the pandemic impact your support?
A: Thinking about The Melville Family Foundation's relationship and history with NTFB makes me smile. I am smiling because 'no one should go hungry' has legs and feet at NTFB. NTFB provides an opportunity for like-minded people to give time, monetary donations and food. We have been able to have a foundation board meeting and a birthday party for me at NTFB. That speaks to NTFB's flexibility in responding our partnership and its ability to build community.
Q: How does hunger-relief fit into the mission of the Melville Family Foundation?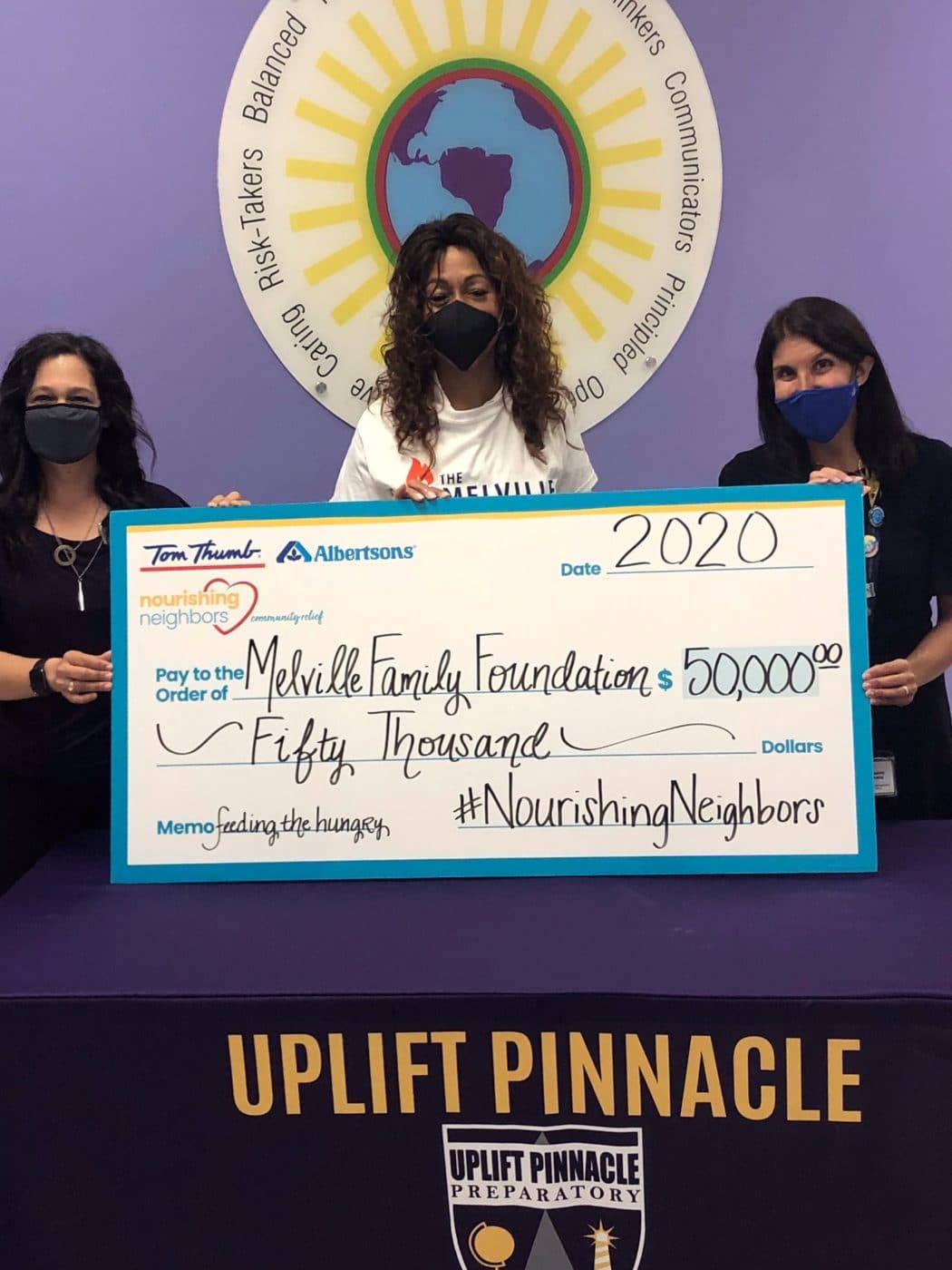 A: A part of our mission is responding to food insecurity. Many of the families we serve benefit from the fresh produce and shelf-stable food provided by NTFB.
Q: What would you say to other foundations, corporations or individuals that are looking for ways to help right now?
A: I would say that a picture is often worth a thousand words. Take a moment to recall the lines of cars that have been captured in still photographs and videos responding to the need for food. Next, ask yourself, "What can I do to relieve the suffering that is associated with hunger?" I urge people to remember to look out of their kitchen windows – what they see is not all that there is in the world. Then, ask the question, "Have I given my best financial gift in this pandemic to provide relief?"
You can learn more about the Melvile Family Foundation, its services and how to help here.
---
Thank you to the Melville Family Foundation and all our supporters for your commitment to hunger relief. We are incredibly grateful for the community support as we continue our mission to bridge the hunger gap in North Texas.