Crisis Sparks Creative Giving
When North Texans were sheltering in place during the COVID-19 pandemic, they found innovative ways to stay busy. For some, this meant taking their unique talents and skills out into the community to not only provide a valuable service to the public, but to also give back to those on the frontlines of the crisis.
The North Texas Food Bank is grateful to have been a beneficiary of some of these initiatives. Below are just a few of the creative ways our community has come together to support NTFB.
Several photographers participated in the Fronts Steps Project, a nationwide campaign for families to capture the season through professional pictures in their front yard in exchange for a donation to various charities, such as the North Texas Food Bank. Combined efforts have raised more than $25,000 for our organization.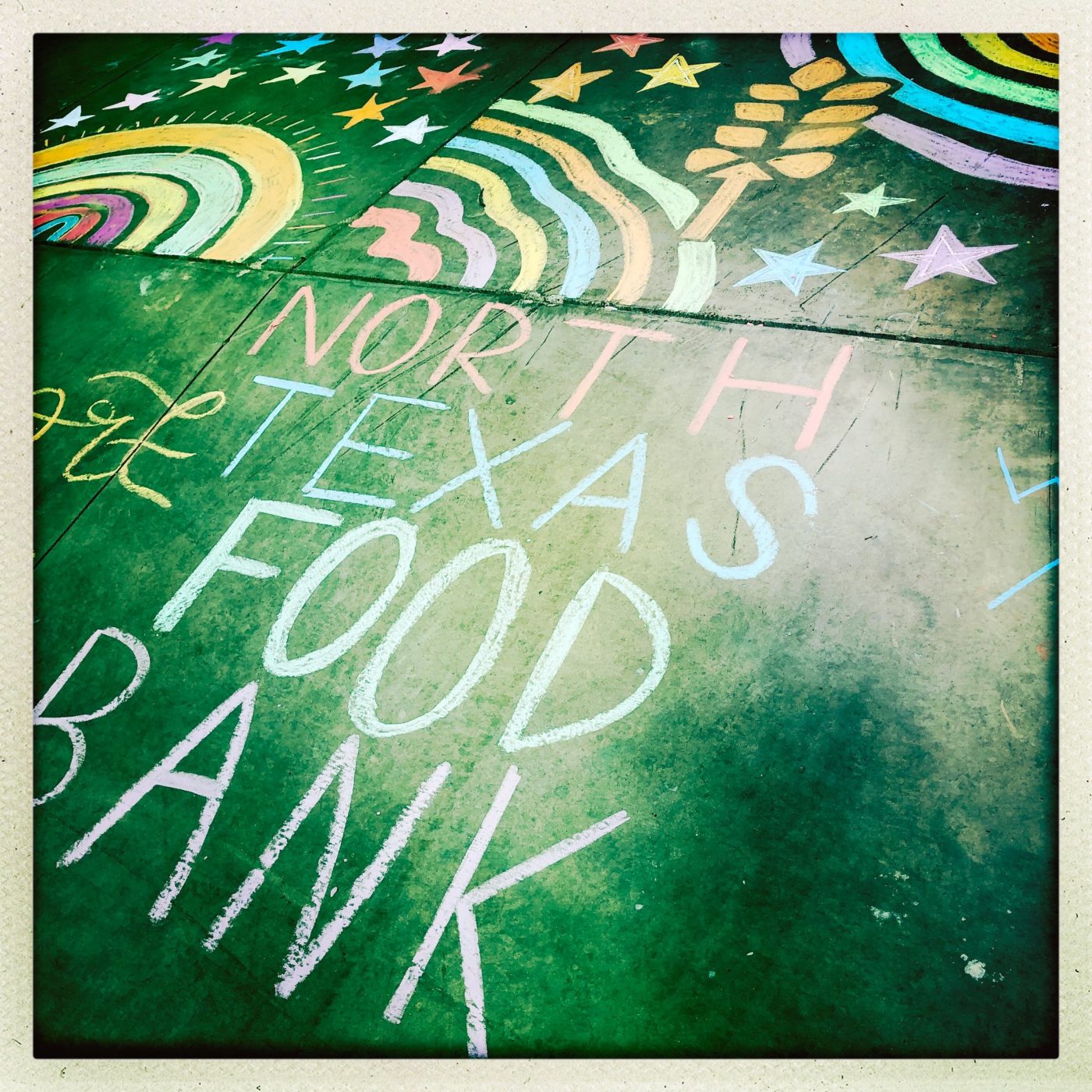 Taking advantage of the popular shelter-in-place pastime of sidewalk chalk art, four teenagers who have supported NTFB in the past through a holiday mistletoe fundraiser, launched Chalk4Change. For a $20 donation to the North Texas Food Bank, the friends would "chalk bomb" neighborhood driveways and sidewalks with positive messages and drawings. Their efforts have raised almost $10,000 for the food insecure.
As the need for face masks increased and access to them dwindled, several newly-organized face-masking manufacturers – from sewing groups to the Dallas Mavericks – helped to not only protect the community, but contribute to hunger-relief efforts by donating portions of each purchase to the Food Bank. Multiple retailers from various industries have generously allocated a percentage of their sales to NTFB.
Some people have cultivated their own networks to donate without ever leaving their house through fundraisers on Facebook. Since mid-March, NTFB has been the beneficiary of 180+ Facebook fundraisers which have collectively raised about $280,000. Pre-pandemic, the Food Bank benefited from about 12 Facebook campaigns a month.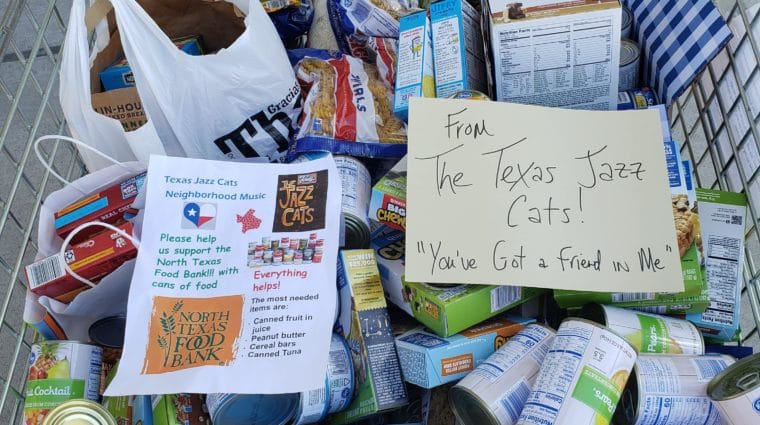 In addition to funds, we are appreciative of those who have lent their organization skills to host focused food drives from their homes and provide essential items for our food kits that are distributed to neighbors across 13 counties. The Texas Jazz Cats recently donated 330 pounds of food collected during performances in local neighborhoods. And finally, we cannot forget the generous partners who have ensured that food bankers are fed as we tend to the hunger needs of our neighbors.
The donated food and funds from these innovative campaigns not only support the North Texas Food Bank's work, but they show NTFB and its partner agencies that they are not alone in their dedication and fight against hunger.
You can learn more about the NTFB community campaigns here. If you or your organization are interested in starting your own community fundraiser, you can do so here.
Caryn Berardi is a Communications Specialist for the North Texas Food Bank.