Company Reconstructs Canstruction Involvement
Canstruction, an annual design and build event of giant canned food structures – "cansculptures" – benefiting the North Texas Food Bank, is getting its own re-design this year.
Due to the pandemic, the campaign has gone virtual, encouraging participants to fundraise online. This means missing are the creative food canstructures normally displayed during September in NorthPark Center that in past years have included canned superheroes, iconic landmarks from across the globe, and even Dirk Nowitzki. Between funds and canned items, more than 126,000 pounds were donated to NTFB during Canstruction 2019.
While the physical constructions will be absent this fall, the spirit of giving and teamwork that characterizes Canstruction is very much alive in our partners, including structural engineering firm L.A. Fuess Partners (LAFP). The company has participated in Canstruction every year since 2002, building structures such as The Incredible Hulk, an hourglass, a bridge and a rocket ship. When Build Day for Canstruction 2020 was canceled, a team from LAFP instead came to volunteer in the distribution warehouse at NTFB to help prepare kitted food packets for our Partner Agency network and mobile pantries.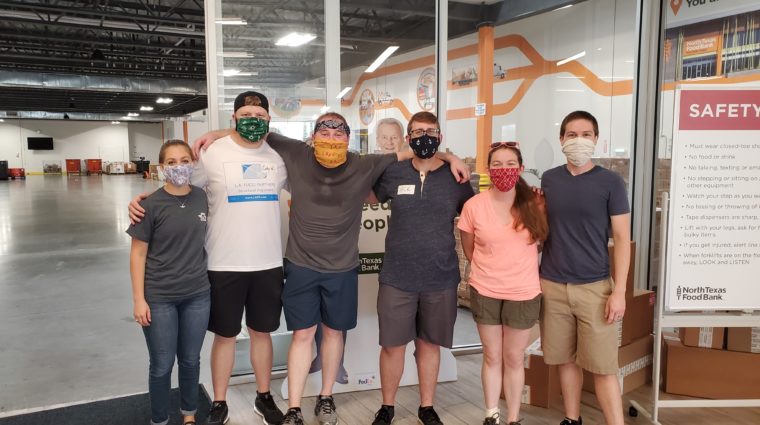 "L.A. Fuess Partners is always looking for opportunities to foster camaraderie amongst the staff in activities outside of the office, and even more so when those activities are volunteer efforts for the community," said Phillip Pesek, an LAFP engineer and member of the volunteer team. "When Canstruction was cancelled this year, many of us wanted to find a way to contribute, and it was a happy coincidence that NTFB had a volunteer opportunity on the same day that Build Day was originally scheduled for!"
As a structural engineering firm, LAFP sees Canstruction as an opportunity to put their expertise to work for the greater good – whether it be building structures or packing boxes.
"Our firm has a lot of creative people and we get to work with some of the best architects here in Dallas," Pesek said. "Canstruction gives our employees the ability to stretch our own creative muscles, work next to some of our clients, and provide a big contribution to the North Texas community via the NTFB. The work weekend at the warehouse was also great. The NTFB team there did a fantastic job of getting us up and running quickly, making the most out of the time we were there."
Online giving for Canstruction runs through September 30. Funds raised allow NTFB to continue to meet the increased need of our neighbors experiencing hunger and food insecurity as the impacts of the pandemic continue to be felt in North Texas. We also have limited volunteer experiences available in our warehouse and at our mobile distributions. You can explore those opportunities here.
As the employees of L.A. Fuess Partners know, community support is critical for NTFB to reach our neighbors in need and impactful for those who volunteer as well.
"There are always North Texans in need, but with the widespread job loss we've seen with COVID, it's more important than ever," Pesek said. "For anybody reading this, I hope some of this has convinced YOU to find a way to contribute to the NTFB. Whether it is your time working at the warehouse or a direct donation to the food bank, every bit helps."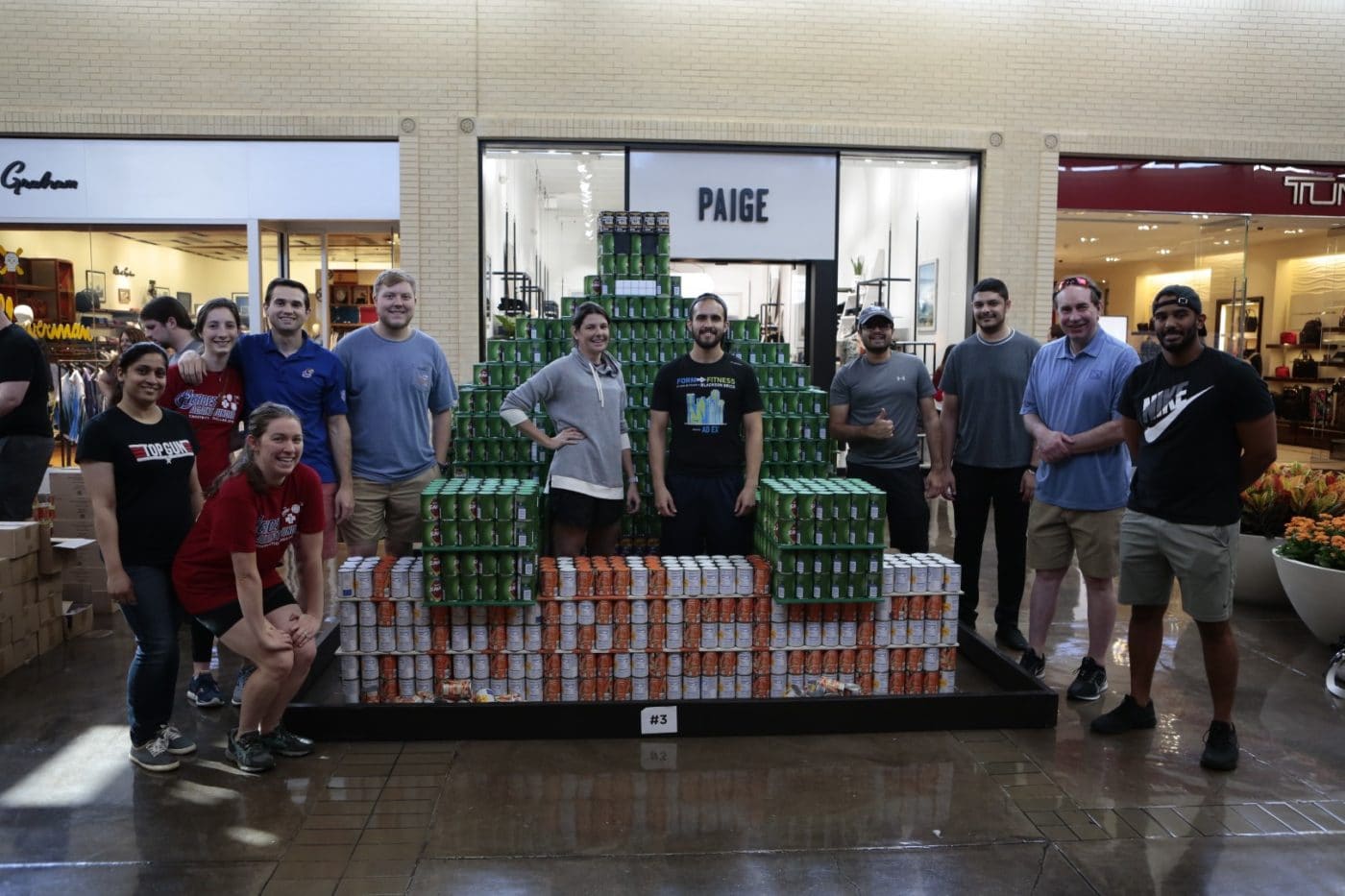 ---
Caryn Berardi is a Communications Specialist for the North Texas Food Bank.