New Partner Agency Addresses College Hunger
College campuses are cornerstones in our society for learning, development, and personal and professional growth. But students cannot do this on an empty stomach, and community colleges and universities are sadly not immune to the daily struggles of hunger and food insecurity that so many of our neighbors face.
The North Texas Food Bank is committed to serving all populations in our 13-county service area who are experiencing hunger through direct distribution and through our Feeding Network of more than 200 Partner Agencies. To directly address the hunger needs of college students, we are excited to have recently welcomed a new food pantry, Comet Cupboard at The University of Texas at Dallas, to our network.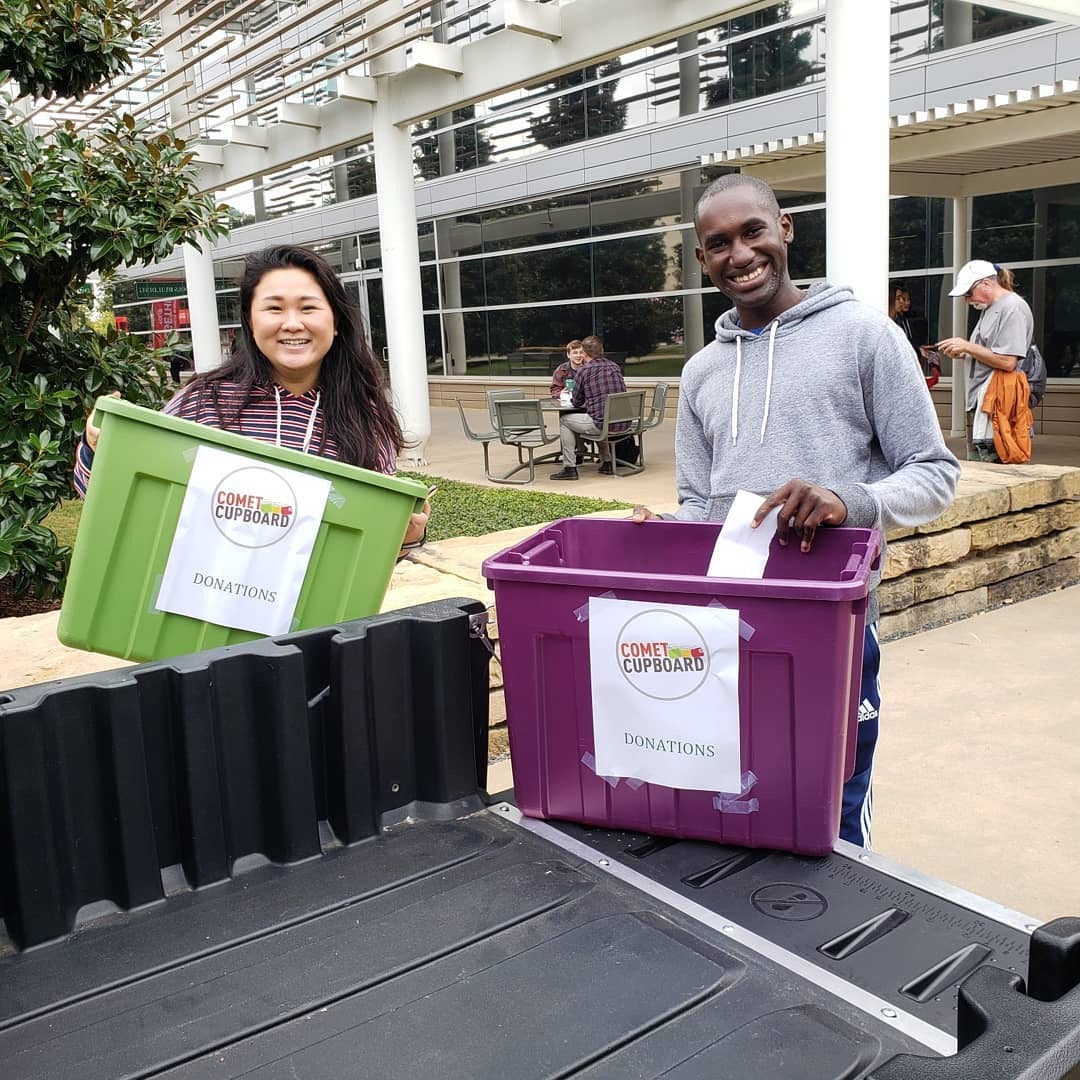 Comet Cupboard has been aiding UT Dallas students since August 2012, when it was launched in response to growing awareness of students experiencing food insecurity and the accompanying negative academic outcomes, according to Hillary Campbell, Director of Undergraduate Programs in the Office of Undergraduate Education. It was the first university food bank established in Texas, she said.
"A critical component of the Office of Undergraduate Education's mission is to ensure that UT Dallas undergraduates reach their individual goals and potential, and, as recent research demonstrates, college food insecurity is a significant obstacle in a student's journey to do so," Campbell said.
Campbell sites information from the College and Food Bank Alliance that states 53 percent of students report missing a class due to hunger or housing issues and 25 percent have dropped a class for the same reason. And 44 percent of college students surveyed by the Hope Center for College, Community and Justice said they worried their food would run out before they had money to buy more. In short, "a student cannot learn if they are hungry or if they are worried about having enough to eat," Campbell said.
Like all food assistance organizations, Comet Cupboard needed to adjust its processes due to COVID. Prior to the pandemic, the food pantry operated five days a week, with the daily distributions run by a group of about 300 trained undergraduate student volunteers. Students could select their own food items and visit two times per week.
With campus limited to essential employees after the pandemic hit, the Cupboard recruited faculty and staff volunteers to ensure the pantry could continue to serve its students when they needed it more than ever. Now on a weekly basis, students complete a "shopping list" of food and personal care items in a separate part of the building, based on the Cupboard's inventory for that day. Staff and volunteers fulfill the orders inside the Cupboard, following a strict distancing protocol.
Campbell is grateful for the internal relationships across campus that have allowed for the Cupboard to maintain its distributions during this critical time. And it was this urgency that led the team to partner externally with the North Texas Food Bank to provide its students with fresh and frozen foods, in addition to shelf-stable items.
NTFB initially partnered with Comet Cupboard on two mobile distributions on UT Dallas's campus in Summer 2020. In October 2020, it officially became part of our Partner Agency network. Witnessing the significant response to its limited ability to distribute fresh and frozen food during the pandemic, Campbell feels confident that a steady inventory of these items will be well-utilized by students.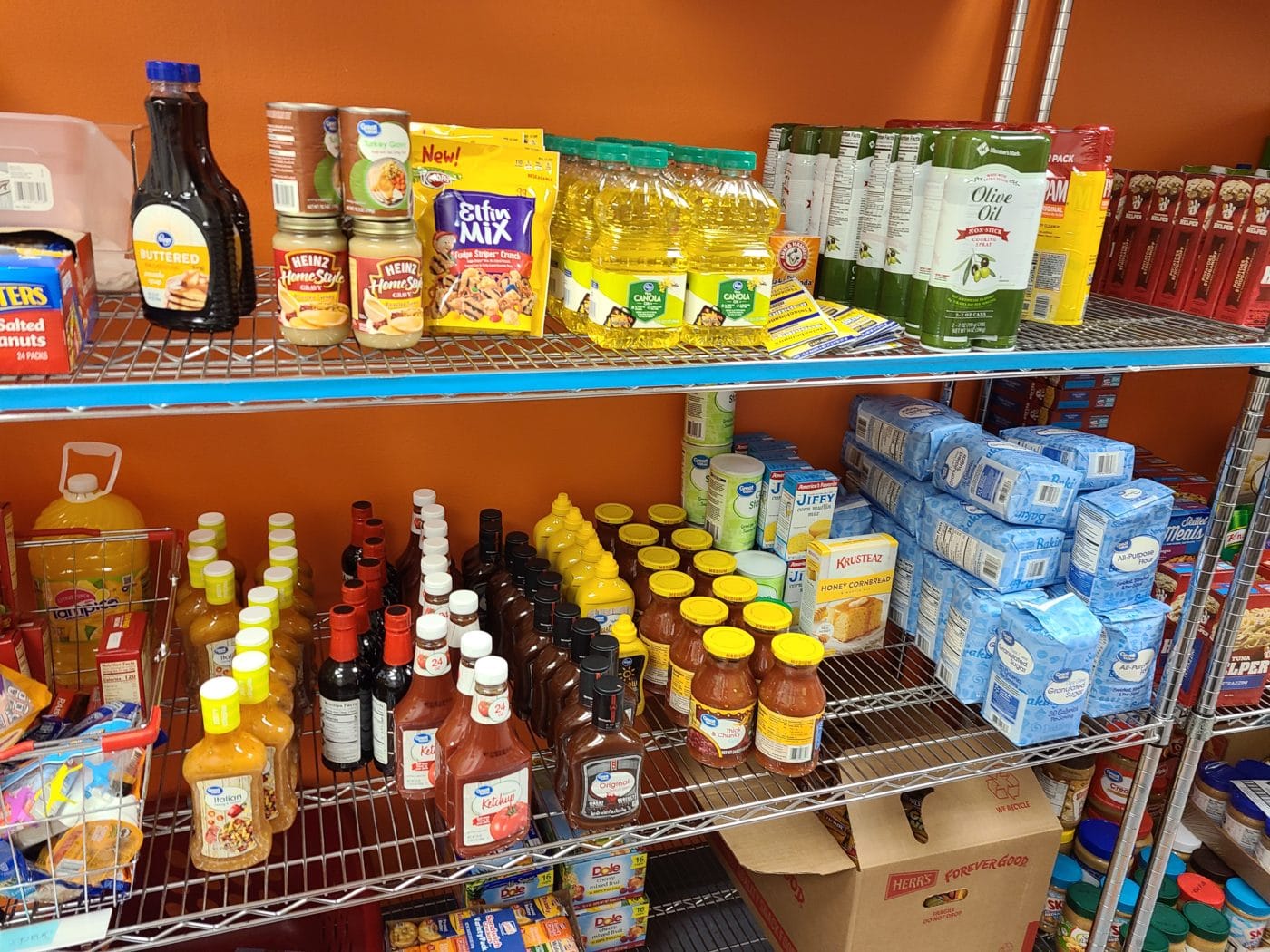 "This partnership with the North Texas Food Bank is a lynchpin component to allowing the Comet Cupboard to truly meet the food security needs of those we serve," she said. "We know they need healthy food options in order to ensure fulfillment of the UT Dallas Office of Undergraduate Education's mission of enabling UT Dallas students to reach their full academic potential, and the North Texas Food Bank partnership is the very best resource for us to provide those healthy options."
The partnership is part of NTFB's initiative to facilitate growth in new communities by creating long-term sustainable solutions in areas of high need and empower organizations to serve and strengthen their own communities. For an organization like the Comet Cupboard that has been addressing its campus community's needs for years, this additional support will allow for even more nourishment – and more positive academic outcomes – for the future. As a student once communicated to Campbell:
"There are so many times that I would not have had the opportunity to focus and concentrate during exams or quizzes if it were not for the Comet Cupboard. This semester I have experienced more food insecurity than normal. I could not express my gratitude for the amazing resource this has been for students at UTD. I'm am very proud of our campus for providing these services."
Caryn Berardi is a Communications Specialist for the North Texas Food Bank.