NTFB Prepares for Increased Demand with Expiration of Expanded Child Tax Credit
January marks the first month that Americans will not be receiving their expanded child tax credit check, leaving millions of families unable to meet basic nutritional needs.
Beginning in July 2021, The American Rescue Plan increased the size of the child tax credit to either $3,000 or $3,600 per year, per child, and allowed eligible families to receive this credit through monthly advanced payments until Dec. 31, 2021.
The "Build Back Better" plan proposed by the President's administration included the continuation of these monthly advanced payments. The legislation passed the House in late 2021, but it now sits in limbo in the U.S. Senate, unable to make forward progress.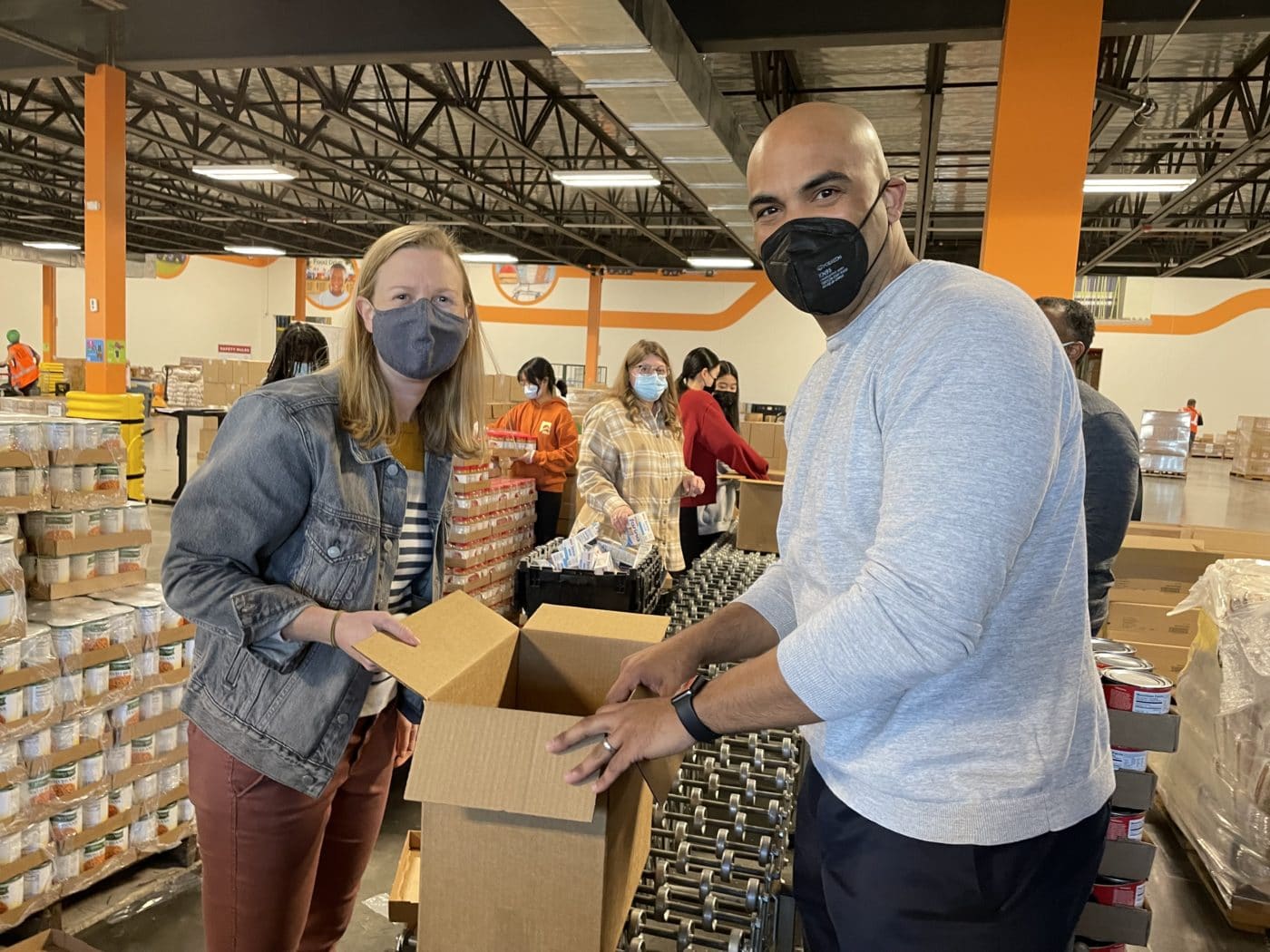 The stakes are high for families experiencing food insecurity. According to the Journal of the American Medical Association Network Open, the expanded child tax credit payments reduced household food insufficiency by 26%. Here at the North Texas Food Bank, we also experienced consistent falls in demand each time child tax credits were issued, suggesting these monthly checks were helping combat food insecurity each month for families with children.
Unfortunately, many struggling families did not receive advanced knowledge that January checks, typically around $400 per child, would not be arriving in their mailboxes, leaving us deeply concerned and preparing for soaring demand over the next few months.
Our concern was echoed by U.S. Congressman Colin Allred (TX-32) last week during his recent volunteer shift at NTFB where he packaged food into family relief boxes in our warehouse.
"I was raised by a single mom, so I know how much a benefit like the Child Tax Credit can help families across North Texas," said Congressman Allred. "Research has shown the expanded Child Tax Credit helps families put food on the table, pay for childcare and pay their bills. Though I am extremely disappointed the expanded credit expired, I will keep fighting for the Child Tax Credit and the critical relief it brings to North Texas families."
The Center on Poverty and Social Policy at Columbia University estimated that 3.7 million children were lifted out of poverty after December's child tax credit check. The current child poverty rate of 12.1% is expected to climb to 17.1% by the end of January, reversing all progress made since December 2020.
The solution is clear: If Congress is unable to renew the expanded Child Tax Credit payments, NTFB must increase our resources to further support our Partner Agencies, our communities, and our ability to connect eligible families with the Supplemental Nutrition Assistance Program (SNAP) .
Dr. Valerie Hawthorne is the Director of Government Relations for the North Texas Food Bank.