Supporting Children During Nontraditional School Year
To say there was uncertainty for schools as they opened for a new academic year in August would be an understatement. Dramatic changes in teaching models and new safety protocols loomed over the start of the school year.
But just as the dedication of teachers and staff to care for their students never wavered, the North Texas Food Bank and its Child Programs have also continued its commitment to ensuring children and their families had access to nutritious food through being flexible and adaptable with its services.              
When schools in North Texas closed after spring break due to COVID-19, NTFB continued to support school districts and campuses with food distributions and maintained its school-year programs throughout the summer. When schools opened back up their doors in the fall for traditional school-year programming, it was with modifications and adjustments in place based on feedback from our campus partners.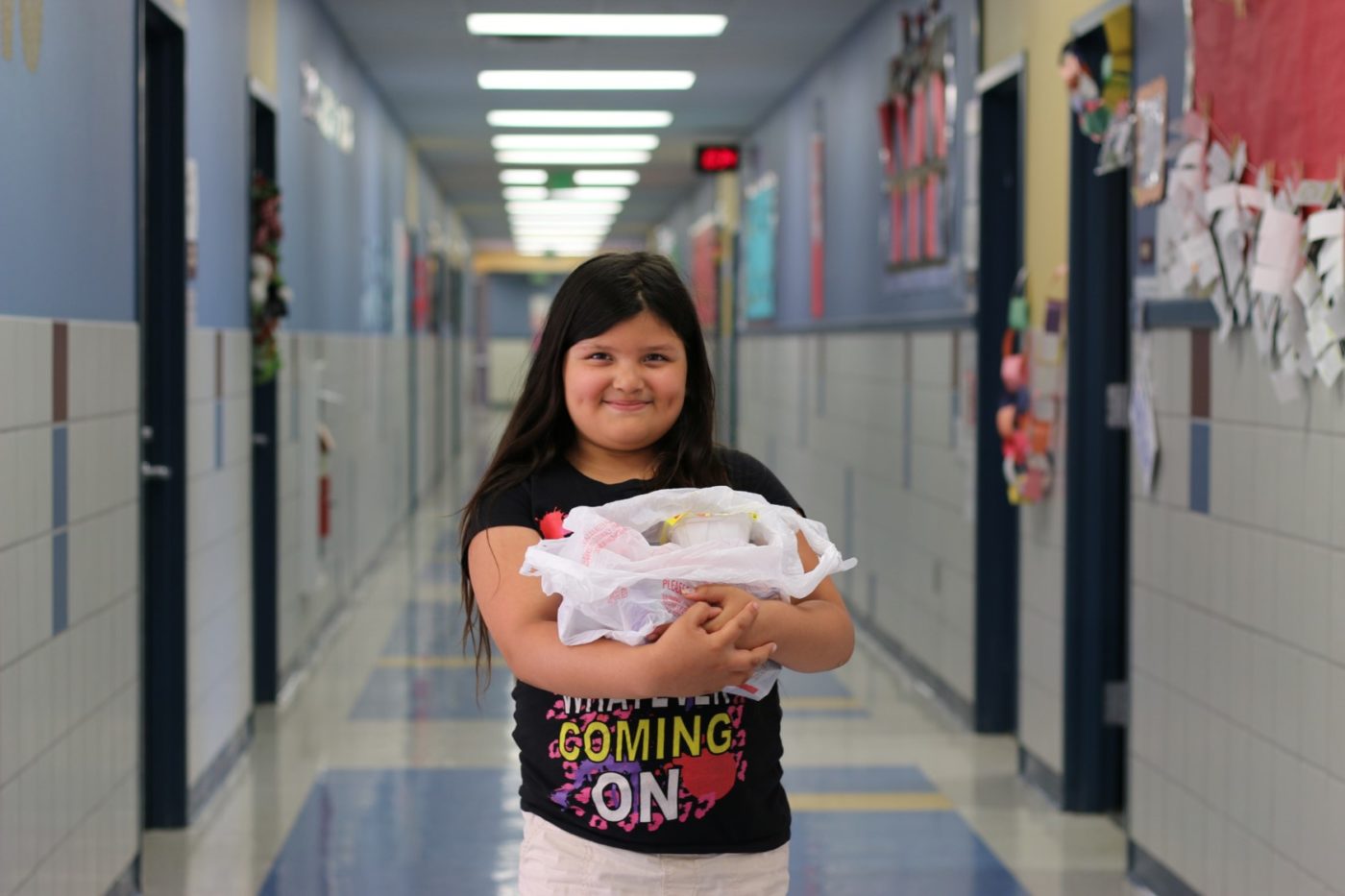 Some of the fall highlights, include:
The School Pantry Program (SCHP), which provides kids with 25 lbs. of shelf-stable food and 15 lbs. of produce, continued at campuses, including adding three middle schools in the Dallas Independent School District, offering fresh dairy when available, and shifting to a drive-thru model.
As a direct response to the pandemic, we also offered the opportunity for districts who do not have a permanent SCHP to participate in a temporary program, which was recently extended through the end of December. As we continue to see increased need across our communities, we have added six temporary districts and continue to recruit more.
Our Food 4 Kids (F4K) Backpack Program provides 4-5 lbs. of nutritious, shelf-stable, kid-friendly food to kids each week to continue access to nutritious food over the weekend. We have seen unprecedented F4K recruitment across our 13-county service area, adding around 100 new sites and we continue to facilitate new enrollment.
We are grateful to hear how these programs are helping families during this critical time, such as this parent from one of the School Pantry sites who shared this with us shortly after school began: "The Food Bank has helped me and my family through hard times with what they put in the boxes. And for everything that is left over I give to [my other family members]. It has been a blessing to have this kind of help for my family."
Texas is projected to have one of the highest numbers of food-insecure children in the country by the end of 2020 – a staggering number of 2.1 million children. We know that recovery for many families will take years and NTFB will continue to be here to bridge the hunger gap for children and families across North Texas.
---
Caryn Berardi is a Communications Specialist for the North Texas Food Bank.