Partner Agencies Utilize Grant Funds to Adapt Services
Across the 13 counties and the 400+ partner agencies who depend on the North Texas Food Bank to provide for their clients, the increased demand during the COVID-19 pandemic has been staggering. According to new COVID-related projections from Feeding America, NTFB's service area has the 2nd highest number of food insecure people in Texas (behind Houston).
Statistics aside, those of us on the frontlines see proof of this need every day through the long lines at our mobile food pantry distributions, the number of first-time visitors to our partner agencies and quickly depleting shelves.
To address this increased demand, the North Texas Food Bank was fortunate to receive a $600,000 grant as part of a $100 million donation to Feeding America by Amazon founder and CEO, Jeff Bezos. We distributed the money to support our partner agencies as they modify their services to respond to the current crisis.
The utilization of these grants by the agencies reflects the unique needs of our partners – location, funding resources, and populations served. Below are a variety of ways the agencies are maximizing the grant money to serve their clients safely and efficiently.
Replenishing Supplies
Increase demand combined with public health concerns requires a full inventory of critical supplies. To serve the community safely, as well as protect staff and volunteers, agencies have had to make big changes in their cleaning and safety protocols . Beyond the uptick in regular cleaning supplies, organizations have purchased personal protective equipment and specialty disinfecting agents to maintain a safe environment. These are especially important for our residential facility partners. The funds also provide supplemental food offerings to accommodate the influx of families using food pantries for the first time, including more frequent distributions. As one of our partners said, "Quickly on just our Saturday pantry, we were distributing quantities of food in one month that would have been half of a year's supply." The funds have allowed our partner agencies to meet the hunger needs of North Texans directly and safely with consistent and safe food offerings.
Expanded Storage and Equipment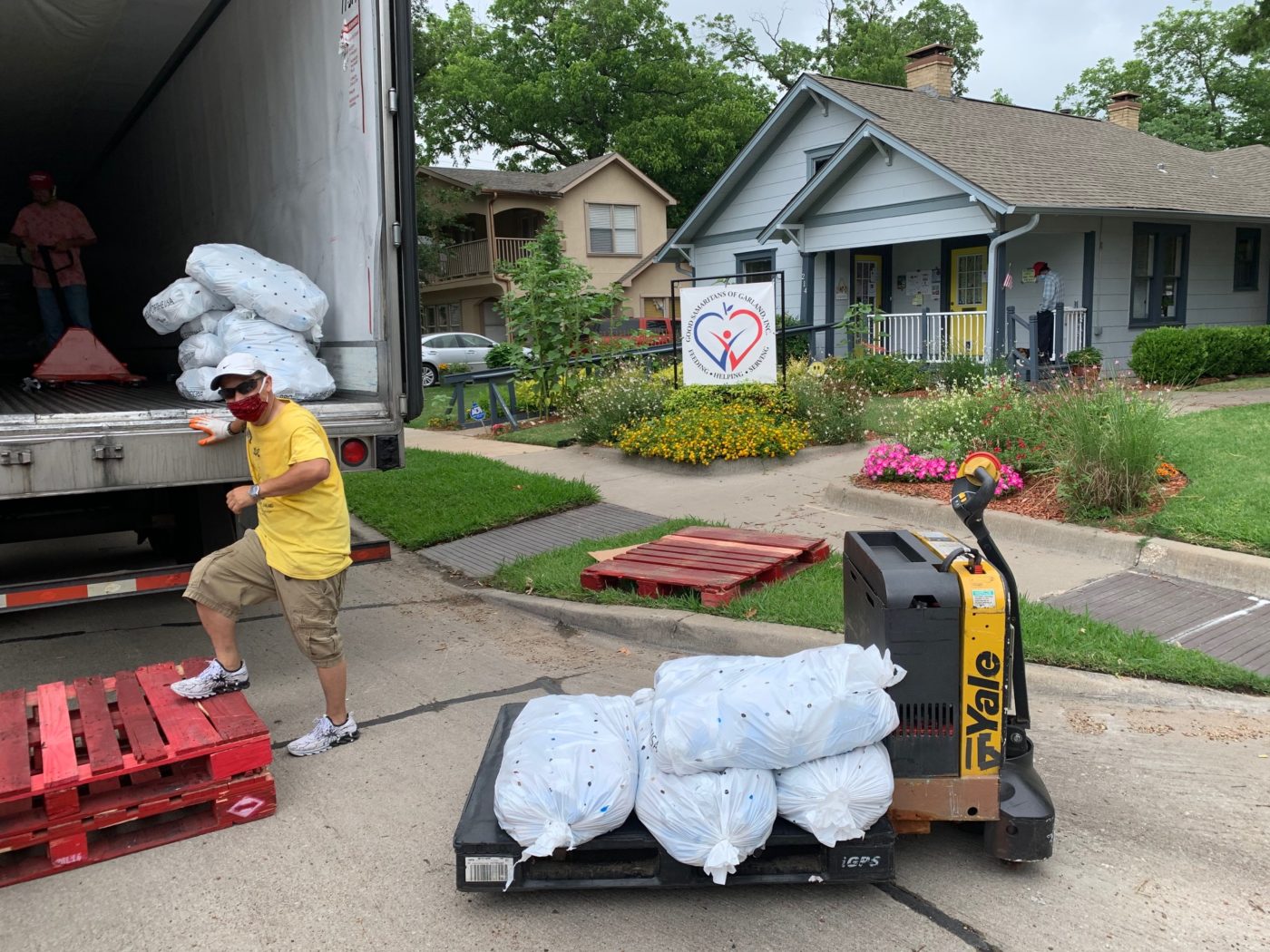 As food inventory grows, so does the need for expanded storage and transportation to move larger quantities of food around facilities and into the community. Many agencies have utilized grant money to reconfigure their pantries, including procuring additional freezers and shelving to maintain freshness and quality. Partners also purchased shopping carts, bags, and tents to keep food dry and out of the sun, as many have moved from an indoor client-choice model of distribution to drive-through distribution (and in some cases home deliveries to at-risk clients). The funds further allowed agencies to purchase cargo trailers to accommodate increased food pick-ups, as well as necessary equipment to help move large deliveries and food pallets such as forklifts and hand truck dollies.
Staffing Needs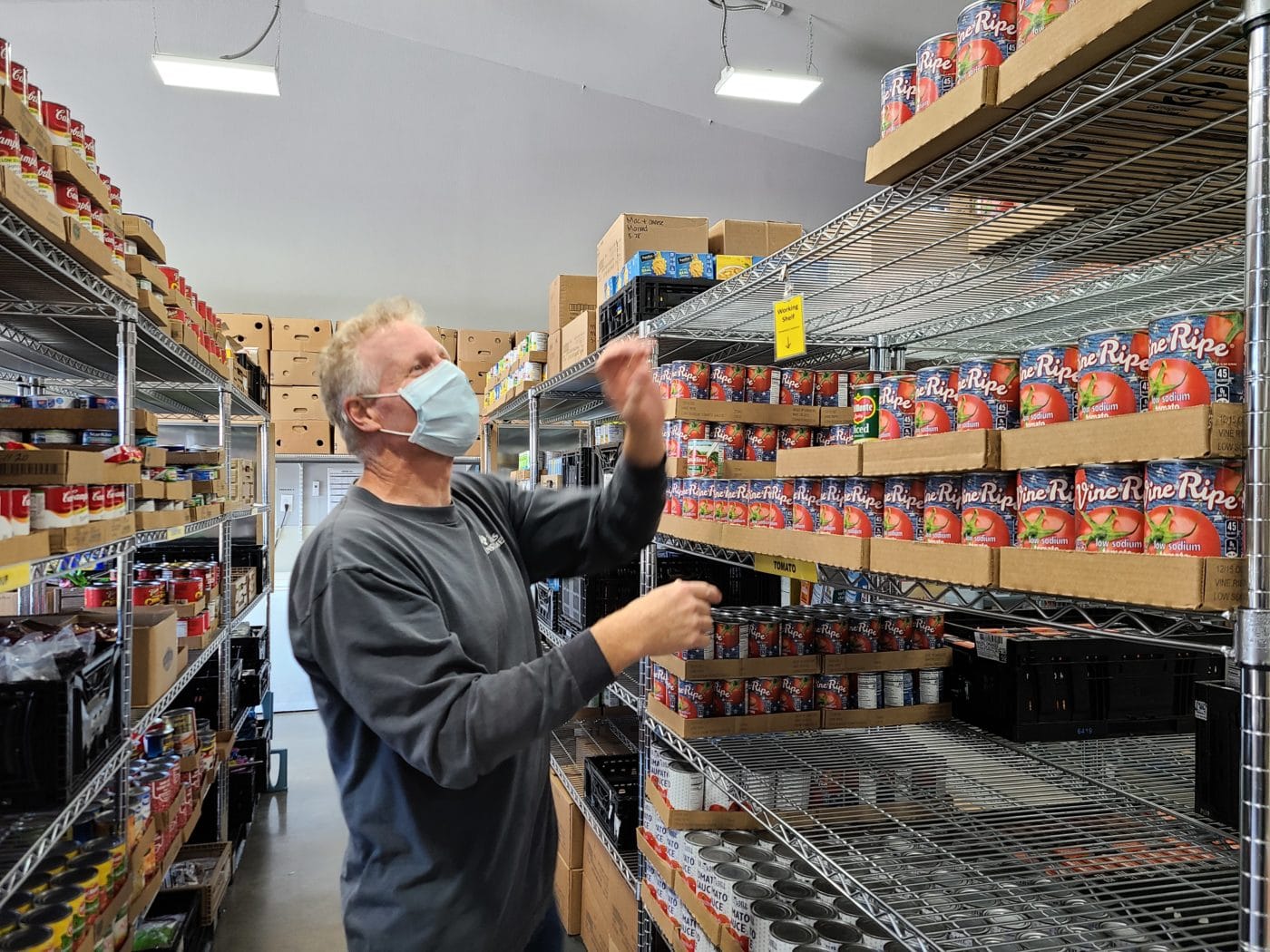 Many organizations either shifted volunteer positions to paid staff or suspended volunteer operations altogether to mitigate spread of the coronavirus and protect vulnerable populations such as seniors who are a significant portion of our volunteer force. This meant increased hours for staff and additional payroll expenses. Without manpower, the food pantries cannot perform. The grants have given the agencies a lifeline to support their staff.
---
I am inspired daily by the dedication and commitment of our partner agencies and the obstacles they have overcome to continue their vital services. We are grateful that this grant money allows us to support them during this critical time, and we know our operations will only be stronger as a result. As a partner said, "We have become a stronger team of staff and volunteers while working through daily challenges and constant unknowns."
Anne Readhimer is the Senior Director of Community Impact for the North Texas Food Bank.