Food 4 Kids is Ready for Back to School
It is no secret that this past school year was one that had never been seen before. The Child Programs Team at the North Texas Food Bank (NTFB) did not let this non-traditional school year stop us from serving food to children in need. Through collaboration and innovation, NTFB's Food 4 Kids program continued to feed students throughout the 13 service counties. The program expanded its partnership to include middle schools, in addition to elementary schools. However, even with the middle school expansion, services were needed this past year to reach families beyond the traditional classroom setting.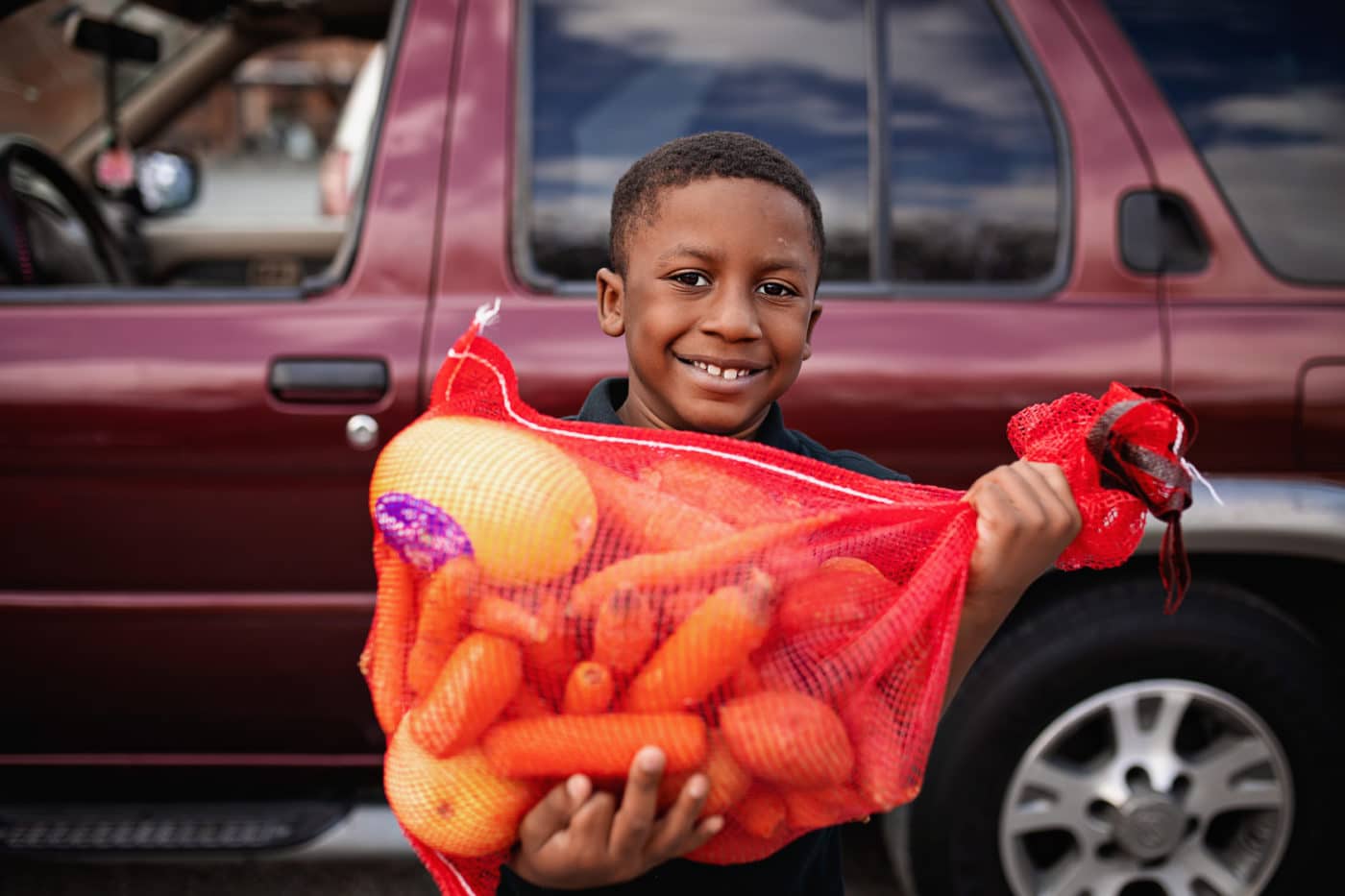 Unlike any previous year, Food 4 Kids backpacks were given to children who were studying remote via a grab and go model. Additionally, families were able to receive backpacks when they visited a food pantry at nine select NTFB Partner Agencies. This last year was all about meeting families where they were to feed the kids. Lastly, if a global pandemic was not enough, the Texas snowstorm in February brough additional challenges. Despite these hurdles, which were the drivers for a year of outside of the box thinking, Food 4 Kids served a record breaking 1,241,099 meals for Fiscal Year 21. This number surpassed the meal goal for the year of 1,211,500 meals.
As the new school year is upon us, Food 4 Kids is ready to step up and serve. The hope for this school year is that schools are less in panic mode and feel more grounded to operate the program.
The team has decided to reinstate the referral process, meaning all students that are in the program are referred by a faculty member, a process that was removed during COVID. This allows us to be more intentional and ensure resources are going to the kids most in need. Additionally, the menu for the backpacks has been adjusted to provide more nutrient-dense items and increase the number of nutritious meals per bag. This upcoming school year will also allow time to survey the middle schools for feedback and create an action plan to eventually expand into high schools.
The change that the team is most excited about is an additional resource to the program that school staff can order called "Bonus Bites." Bonus Bites provides schools with a bonus box filled with entirely donated kid-friendly and shelf stable items. This supplemental box offers schools more snacks to give to the kids either throughout the week, instead of only on the weekends, or to supplement the regular backpacks, such as to accommodate allergies. Through this initiative, the team is hoping that school staff will be equipped with bonus food resources to tackle food insecurity, aligning with our vision "Food for Today, Hope for Tomorrow."
Every backpack makes a difference in closing the hunger gap!
Jamie Palefsky is the Child Programs Coordinator for the North Texas Food Bank.
---
You can help support the 1 in 5 children in North Texas who live in food insecure households. Thanks to our friends at the Light of Dawn Foundation, gifts to NTFB are doubled right now – up to $25,000 – to help children and families facing hunger during the school year. Visit ntfb.org/backtoschool