Antonella Pisani Creates a Culture of Giving at Eyeful Media
The CEO, entrepreneur, and North Texas Food Bank donor and Advisory Council Co-chair finds purpose in supporting her community.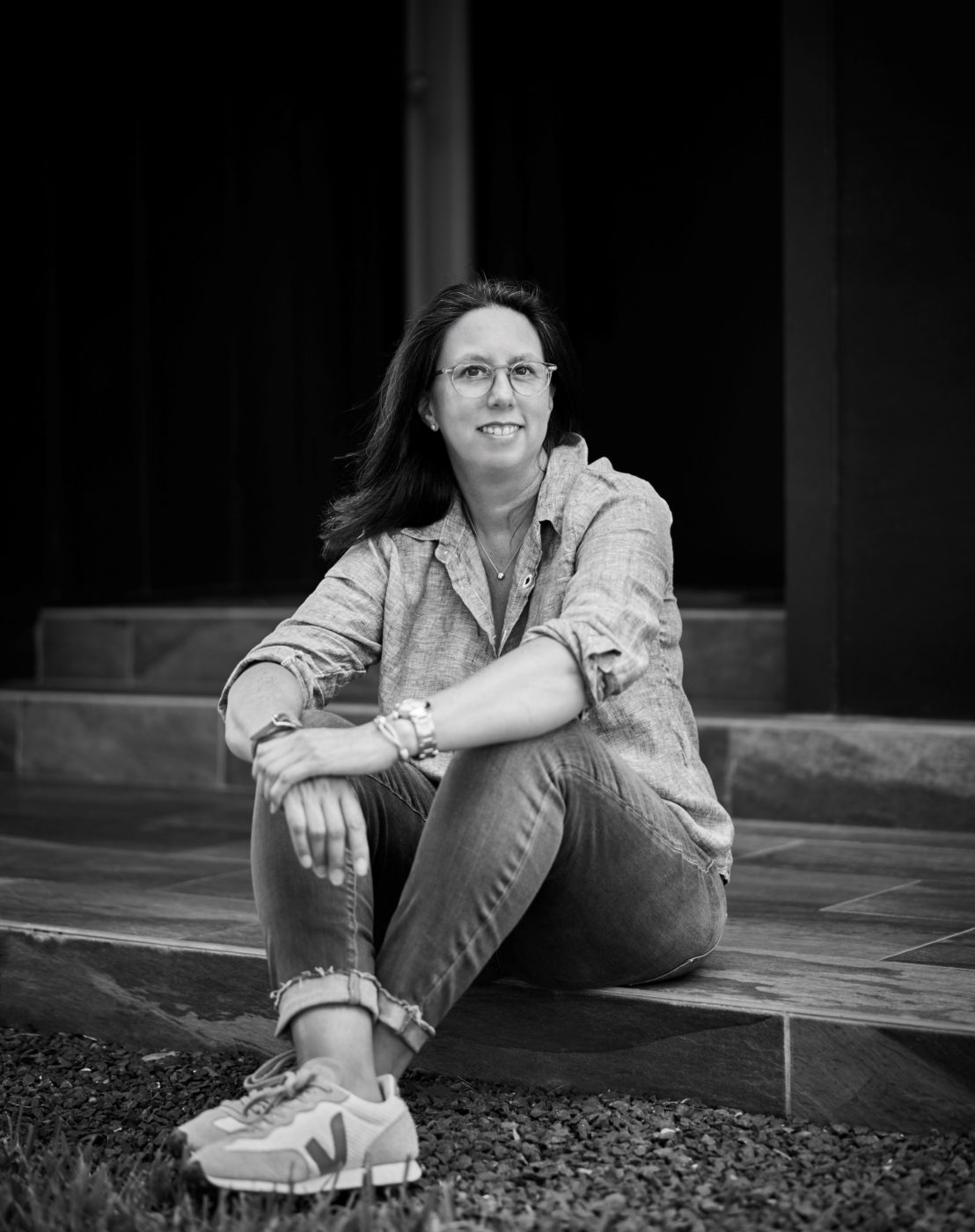 Helping provide food to those facing hunger at places like Minnie's Food Pantry in Plano are some of Antonella Pisani's favorite volunteer memories. So, when the CEO and founder of Eyeful Media was looking for ways to instill a culture of giving at her company, partnering with the North Texas Food Bank was a natural fit.
"I've been supporting hunger relief for quite a while. It was often done through workplace volunteering, which is something that I've always encouraged. People often want to help, but don't know how to get started," she says. "It's a privilege helping organizations like NTFB do great work, and having the opportunity to tour the facility gave me an appreciation for what a massive operation (NTFB) runs to serve our neighbors."
A first-generation American whose parents are from Latin America, Antonella was raised in San Diego and grew up, along with her brother, speaking multiple languages, including Spanish and Portuguese. It was a work study job building websites for one of her professors that led Antonella to a career in eCommerce and digital marketing. She founded Eyeful Media in Dallas in 2017. A digital marketing and strategy firm that works with mid-sized companies, enterprises and private equity firms, Eyeful Media serves businesses both in Dallas and across the U.S. and Canada through paid search (SEM), organic search (SEO), and paid social and marketplace management (Amazon, Instacart, Walmart).
For Antonella, one of the best parts of starting a company was having the ability to shape it around her values, which include giving back.
"It's been fun building a business that has a focus on values and supporting our community," she says. "We have supported about 22 different nonprofits over the past year, with NTFB being an important one."
Along with volunteering and donating to the NTFB, Antonella serves as co-chair of its Advisory Council and recently sponsored NTFB's Hispanic Heritage Month event, which she says was a great opportunity to honor her roots.
"I was honored to be asked to be a part of the council last year and felt a strong responsibility to add value to every interaction," she says. "It's fun having the opportunity to contribute to solving strategic problems that enable the team to do the critical work they do."
In addition to her work at NTFB, Antonella serves on the board of directors at Dwell with Dignity and recently started a nonprofit, Provision Promise, that is focused on addressing hygiene poverty.
At each of her company meetings, Antonella includes a slide detailing the charities Eyeful Media supported in the last month. She likes to take input from her team about which nonprofits are meaningful to them and lives by Ralph Waldo Emerson's words that success comes from leaving the world better.
"Our vision is 'To build a reputation as the Patagonia of agencies – known for our fierce commitment to our values and a passion for inspiring others. We will earn the trust of our colleagues, communities and clients alike by serving them in an authentically generous, gracious and humble way, every day,'" she says. "Supporting nonprofits in our communities is a big part of that."
Kathleen Petty is the communications manager for the North Texas Food Bank.