NTFB Celebrates Annual RyanShares Day with Special Volunteer Effort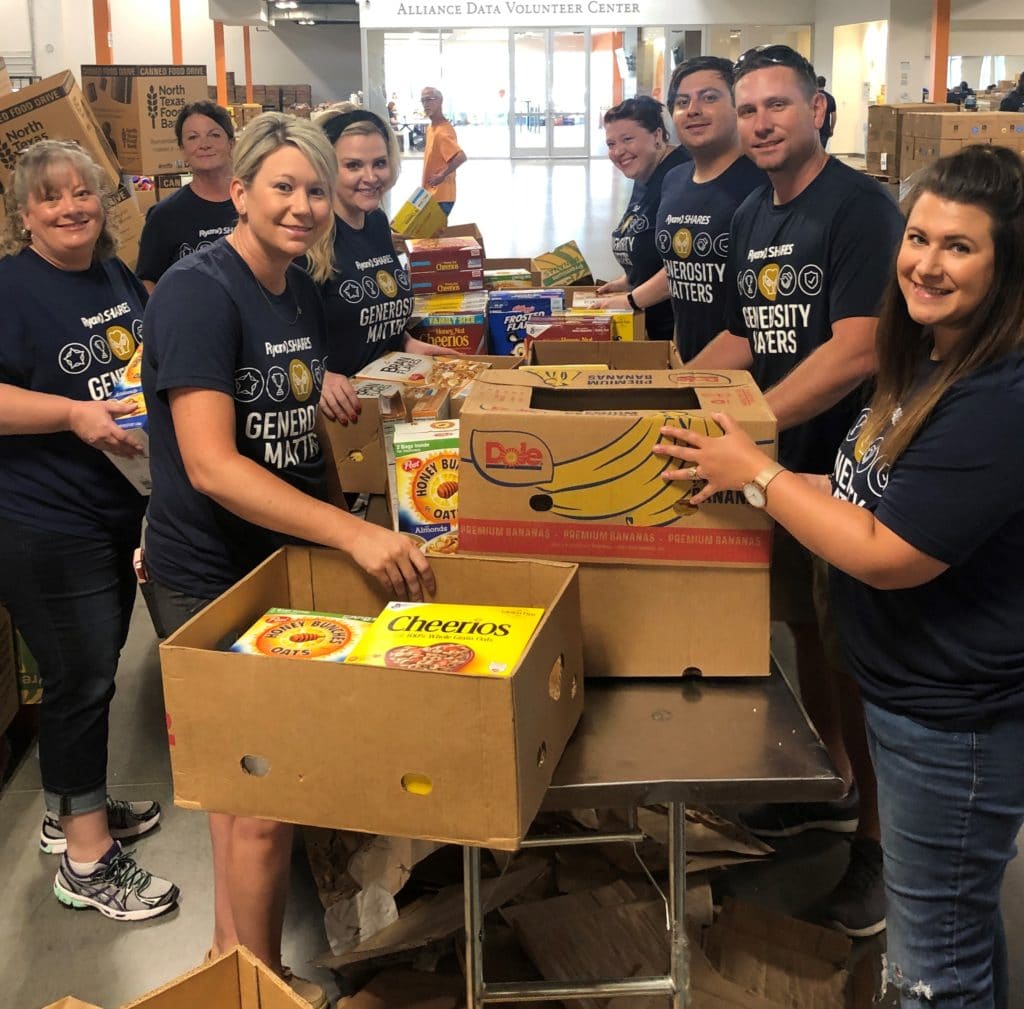 With a rally cry of "Generosity Matters," a dedicated team from Ryan spent their day working to do some good in the community. The team assembled at the North Texas Food Bank on June 12 in celebration of RyanShares Day, the firm's annual day of service.
This effort locally is part of a global initiative that includes 2,500 employees spending the day volunteering in their local communities.
While at the Food Bank, the Ryan team helped to box and sort food, destined to feed hungry people across North Texas. All told the team helped create more than 63,000 meals- all in a days work! This help couldn't come at a better time, as the summer is known as the hungriest season- a time when children are out of school and don't have access to school meals, and rising temperatures are met with rising utility costs.
This isn't the first time that the team at Ryan has stepped up to make a difference- with this year's effort serving as the 4th annual sorting event at the NTFB. With a core value of "Generosity Matters," the firm encourages employees to connect on a personal level to touch lives and make a difference in their communities, the Ryan team has donated, food, time and funds to ensure that North Texans have the healthy foods they need to thrive.
Our team is fortunate to have the support of the Ryan team among our leadership; Global President and Chief Operating Officer of Ryan Ginny B. Kissling, sits on the board of directors for the North Texas Food Bank. She donates her time, expertise and passion to support our mission and the hungry neighbors that we serve.
It is clear that it takes a community to ensure that all of our hungry neighbors are fed. We salute the Ryan team for their hard work and dedication, North Texas is a better place thanks to their efforts!