Partner Agency Spotlight: Amazing Grace Food Pantry
The COVID-19 pandemic has altered the way the North Texas Food Bank and its more than 200 partner agencies connect with and distribute meals to its clients. To showcase the phenomenal work of our partner agencies in the face of so much change and adversity, we are launching a special blog series to highlight organizations across our network in North Texas and their commitment to easing the hunger needs of our neighbors ─ now and always.
When Karen Ellis, the coordinator for the Amazing Grace Food Pantry, thinks about the clients, staff and volunteers that keep the organization running, she lovingly refers to them as the "pantry family."
And as the "family" grows during the COVID-19 crisis to include new clients impacted financially by the pandemic, it is this concept of togetherness and support that is underscoring the efforts to respond to the increased hunger demands of their community.
"Teams of people are pulling together to help with hunger in our area. North Texas Food Bank Family Relief trucks are nearby every two weeks and local churches are delivering our food drive items to low-income neighborhoods," Ellis said. "You can see a ton of bricks fall off the shoulders of clients when they realize how much food they can get to feed their families."
Established in 2006 and located in Wylie, Amazing Grace serves all of Collin County residents as well as Sachse residents. Since the pandemic onset in mid-March, the pantry has seen a 42 percent increase in client visits from January to April and has served 274 new families, according to Ellis.
Like many food pantries, Amazing Grace has shifted from a client-choice, indoor self-shopping distribution model to curbside pick-up of meals. The agency has increased the amount of food dispersed at each distribution, including new produce relief boxes from NTFB, to alleviate the need for families to come every week. It also adapted its cleaning and sanitizing protocols to further protect staff and volunteers.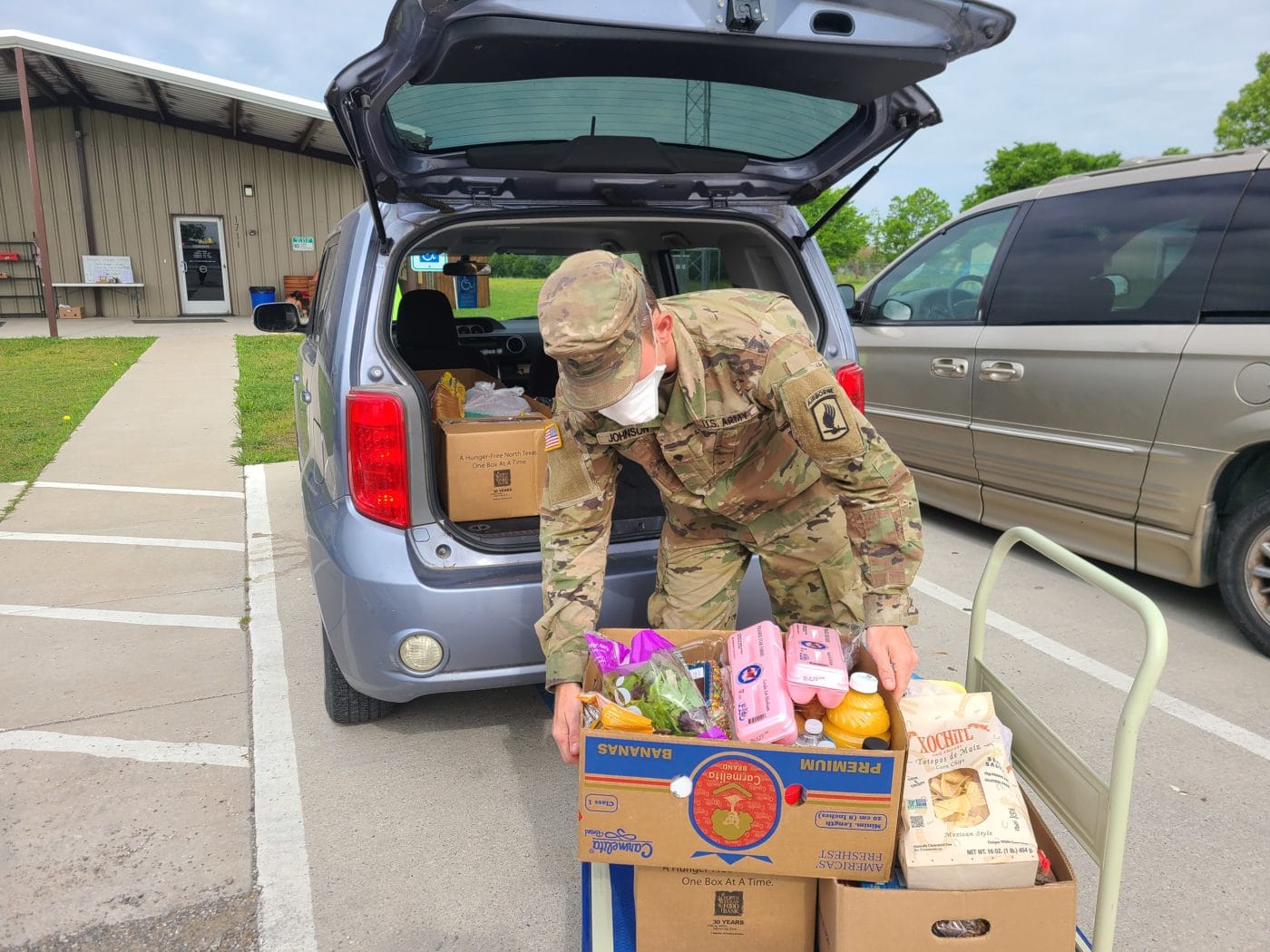 While operations have expanded, Amazing Grace lost about half of its volunteers since the pandemic began. A bright spot is the help of the Army National Guard currently deployed to the North Texas Food Bank who are assisting at partner agencies and mobile distribution sites.
"Clients have really enjoyed the National Guard," Ellis said. "The members are fun, energetic and so very kind to everyone. We cheer every time we see them."
As the organization looks ahead and anticipates a potential second wave of COVID-19 cases in the fall and winter months, Ellis says Amazing Grace plans to continue its curbside distribution for the remainder of the year and possibly until a vaccine is available. Additionally, a new partnership with a local church to deliver food to homebound clients will remain even after the virus threat has passed. Other pandemic processes related to cleaning, food handling and distribution leveling will also continue.
Amidst all the positive changes that can come from the current adversity, Amazing Grace's focus remains on ensuring the immediate basic needs of its community ─ its "pantry family" ─ are met.
"Everyone is uncertain, scared and worried," she said. "But as cliché as it sounds, we are all in this together."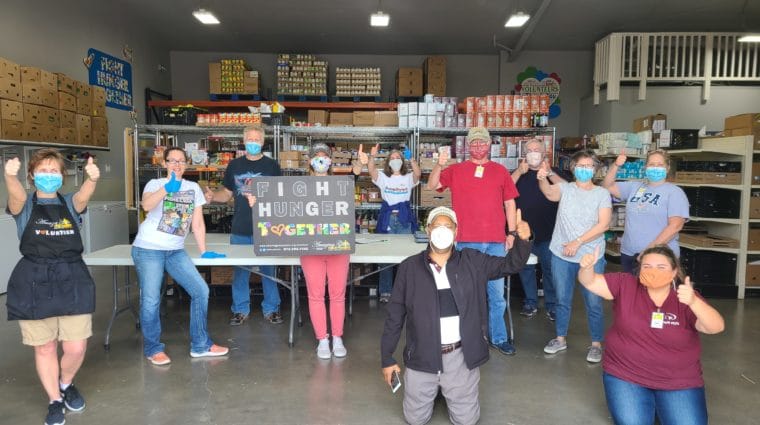 Caryn Berardi is a Communications Specialist for the North Texas Food Bank.