The COVID-19 crisis has produced many heroes. The doctors and nurses risking their own health to provide life-saving care. Grocery store clerks putting themselves in harm's way to ensure customers have access to essential supplies. And, humbly, organizations like the North Texas Food Bank and other social service agencies that have been serving the community daily to meet hunger and basic living needs that are so critical right now.
Those who have not been in the media or received as much praise, but, to me, deserve equal attention, are the individuals and organizations that have given generously over the past three months to NTFB. These are the donors that have made significant investments in our mission to ensure we have the resources needed to scale up our services to meet the increased need of our neighbors.
Not only do these significant gifts enable us to carry out our mission, but they demonstrate trust in our organization, our leadership and our employees ─ trust that their investment will be maximized to have the most meaningful and measurable impact. We do not take this for granted, and we are proud of our ability to use donated funds in the most efficient way possible.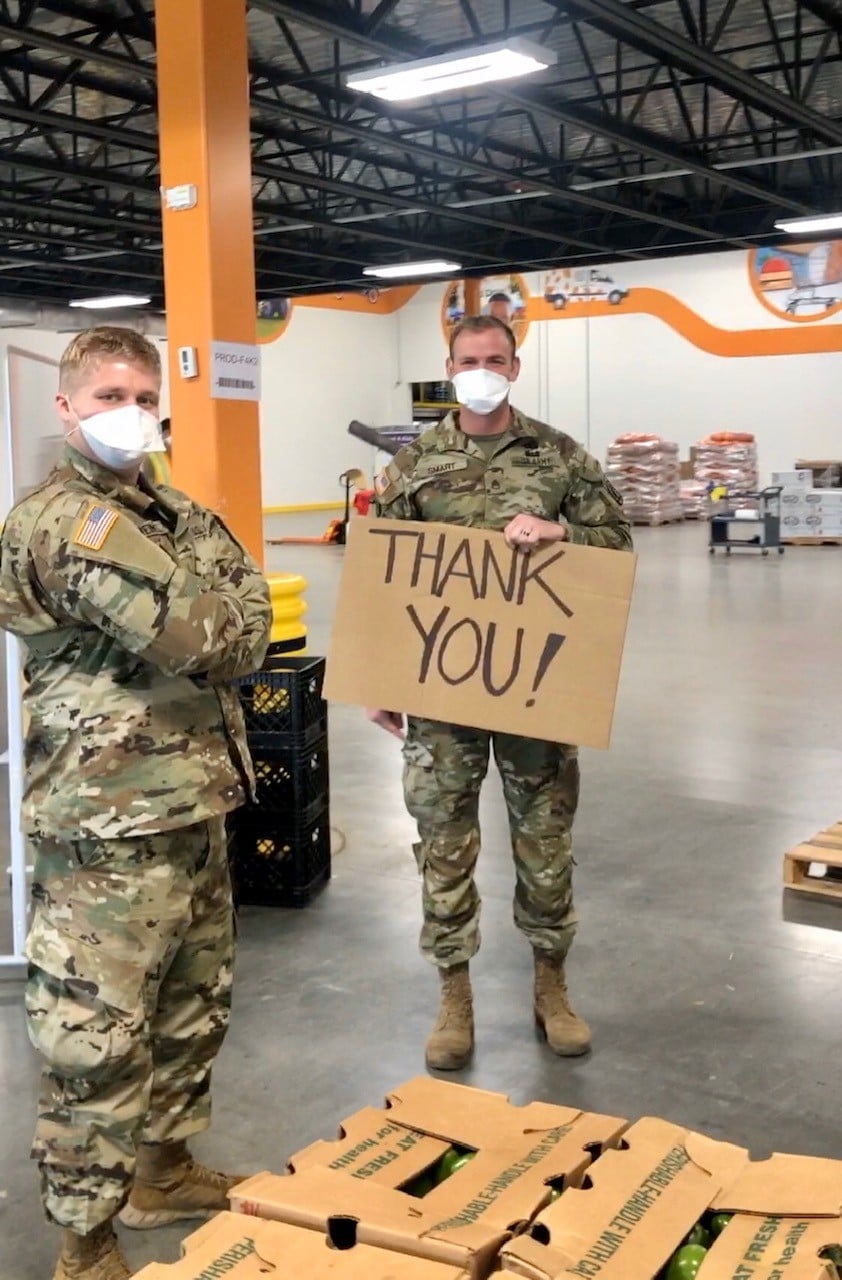 These investments have enabled us to quickly move to a kitted production model, waive shared service fees to our 250+ partner agencies, increase our Mobile Pantry distributions to 2-3 times a day throughout the 13 counties we serve, add a second warehouse to increase capacity, and DOUBLE our physical food distribution from pre-COVID rates, moving 2.5M pounds of food a week. Thousands of our neighbors have food on the table and less worry in their hearts thanks to these donors.
In stressful times like this, it is easy to turn inward, but these selfless donors have turned outwards towards their neighbors in need of help. And they have done so without expecting anything in return. This is true compassion and we have seen so much of it from our North Texas community.
So today, we are sending you all, the unspoken heroes of the North Texas Food Bank, our heartfelt thanks and gratitude. Thank you for supporting us during this pandemic and for choosing to make your hungry neighbors your priority. Most of all, thank you for stepping up and opening your hearts to ensure families have nutritious food on the table. You ALL are our heroes and your generosity was, and will continue to be, felt across North Texas in our continued fight against hunger.
Courtney Bagot is the Director of Individual and Corporate Philanthropy for the North Texas Food Bank.