The North Texas Food Bank's response to the COVID-19 pandemic has enabled my husband and I the opportunity to increase our volunteer efforts to battle the critical food shortages resulting from the economic hardship the virus as created.  Prior to COVID-19, we were volunteering two days a week for the last two years at the Food Bank's distribution center in Plano. 
When the pandemic required a major transition in the local pantry operations to a "low touch distribution" method, the large Plano warehouse was required to ramp up their services.  Given our history of volunteering, we were offered the opportunity to lead the production floor assembly of family meal boxes and produce boxes for immediate distribution at the pantry sites.  We are currently working side-by-side with the Texas National Guard members five days a week to answer the overwhelming need for food assistance.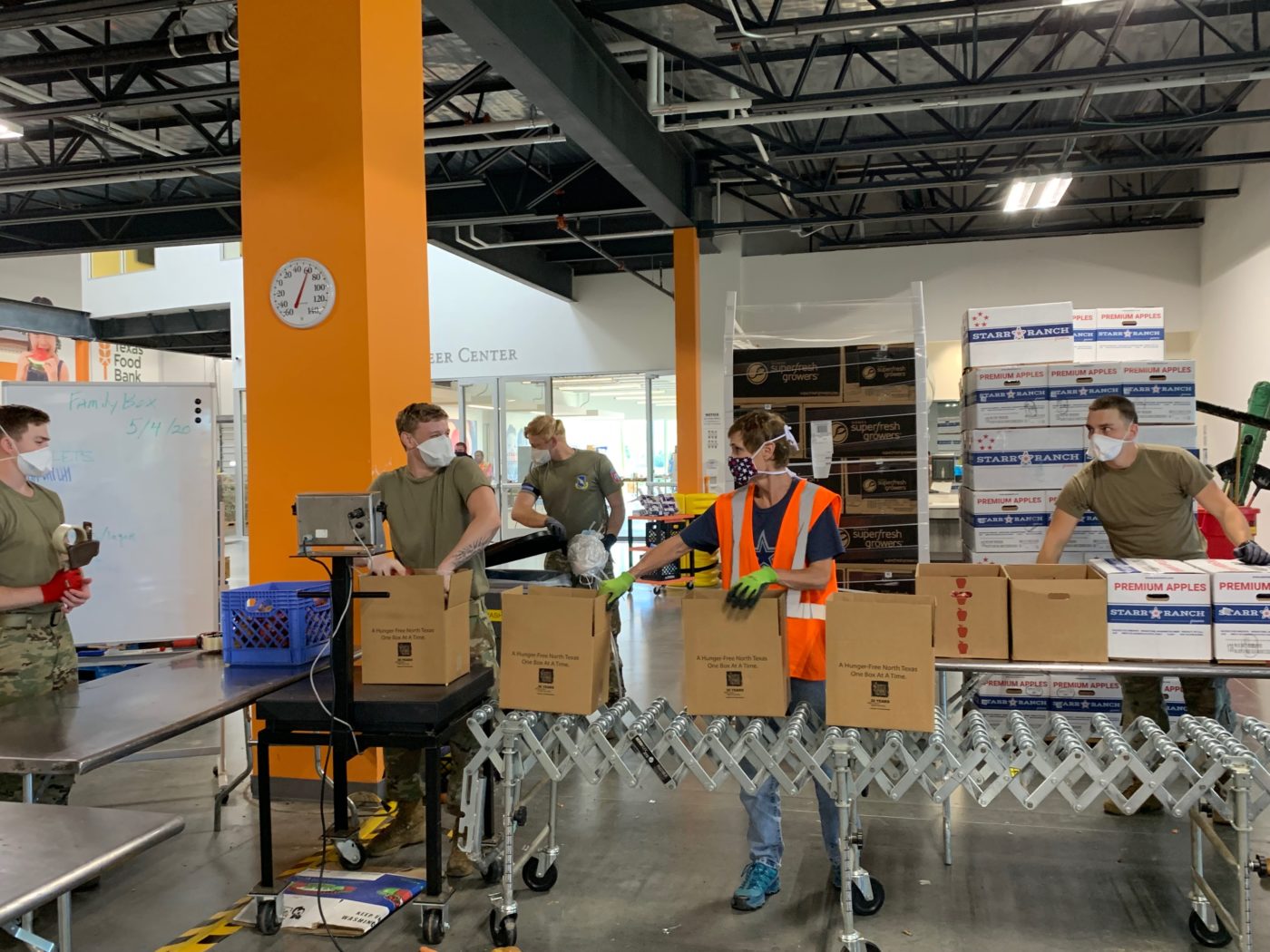 My heart-felt thanks go out to the thousands of front-line heroes battling COVID-19 every day. By volunteering at the Food Bank, I feel that I am contributing in small part to the fight against the ravages of this disease.  The North Texas Food Bank is a true blessing yea-round, and particularly during this time of need.  I volunteer because I am blessed to be a part of the Food Bank's successes in feeding our community each day. Thank you for your support of the NTFB and our mission.
Jill Mendenhall- NTFB Kernel