Fill Plates at the 20th Annual Empty Bowls!
Join us on March 5 at our new distribution center, the Perot Family Campus, for the 20th Annual Empty Bowls, and help us fill more empty plates and bowls for our hungry neighbors. This special event presented by Kroger features food stations with bowl-friendly fare prepared by some of North Texas' best restaurants. Think gnocchi chowder, shrimp and grits, brisket burnt end chili, peach cobbler and more! Guests will also receive an artisan made bowl – a reminder that even just one meal, one less empty bowl, can make a difference.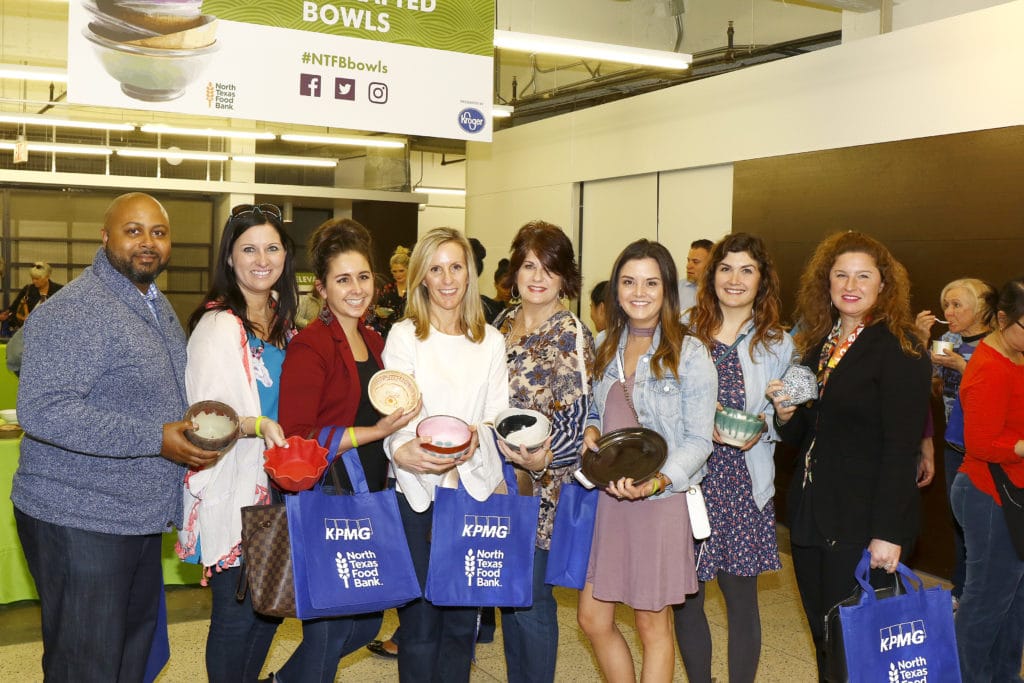 Empty Bowls was created by John and Darlene Williams, two local artists who were passionate about using their talent to end hunger. Now 20 years later, what began as a small gathering of artisans and advocates, is now an annual affair featuring hundreds of beautiful handcrafted bowls, delicious food and a dedicated community of hunger fighters.
We know that every day, empty plates and bowls rest on tables and in cupboards throughout our community, and come mealtime, they will not be used. One empty bowl belongs to a child who had her last meal of the day at school lunch. Another belongs to a grandfather who cannot afford both food and medicine. And several belong to families living in neighborhoods not far from our own. Throughout North Texas, these empty plates and bowls represent the growing need for food assistance.
Your support of the 20th Annual Empty Bowls empowers our ability to provide that critical assistance to our hungry neighbors. Join us on March 5, and help us fill more empty plates and bowls in our community, and advance our commitment to a healthy, hunger-free North Texas.