Kicking Off Volunteer Appreciation Month
We are Elizabeth Campo and Riley Mainord, the Volunteer Specialists for the North Texas Food Bank. In our roles, we have the privilege of working alongside our volunteers every day. We have both been with NTFB for less than a year, and within each of our first weeks, we could see the immense impact volunteers have on the organization. As we've come to know our volunteers, we see their heart and dedication for our mission.
April is Volunteer Appreciation Month, and to kick off the celebration, below are the top three reasons (out of many!) why we are grateful for our volunteers.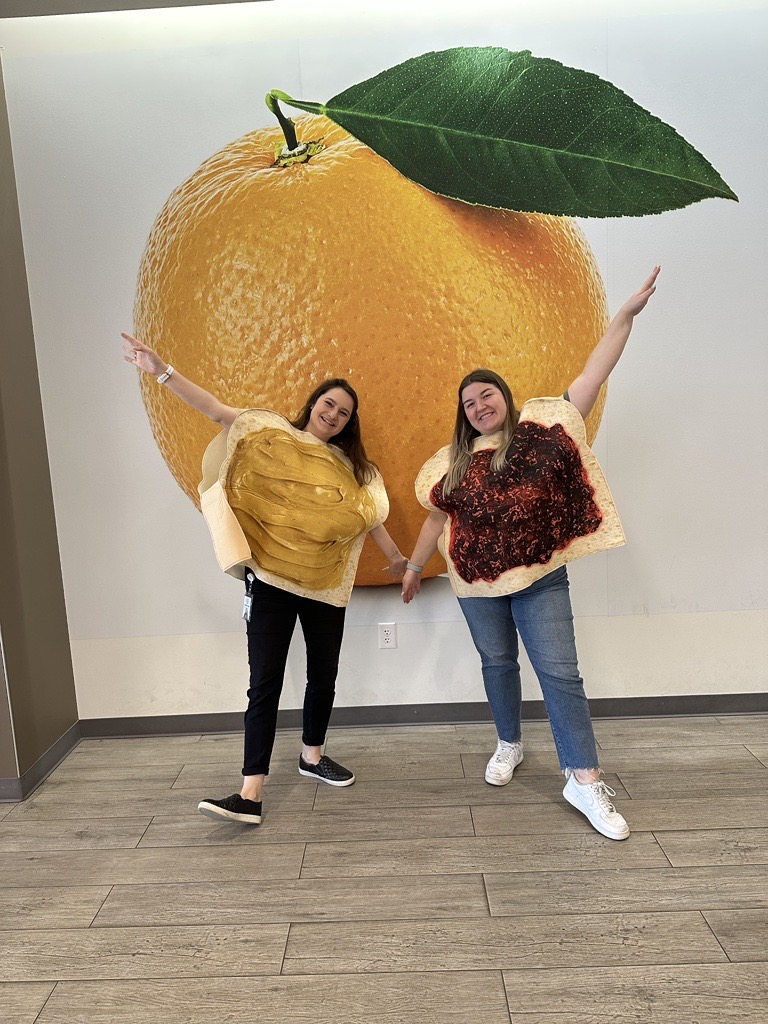 Impact. The first, and probably most important reason, is the impact the volunteers have on our mission to close the hunger gap in North Texas by providing access to healthy food! In Fiscal Year 2022, volunteers assisted in packaging and distributing nearly 85 million meals to our neighbors in North Texas. This would never be possible without the volunteers!
Dedication. The second reason we are grateful for our volunteers is the dedication to our mission that they exemplify! We have several volunteers who have served for a number of years. This year, we will celebrate a father-daughter duo who have volunteered with the North Texas Food Bank for 10 years! While this length of service is an incredible accomplishment, we also have a volunteer who hit 1,000 hours of service in just two years. The amount of time these passionate volunteers give to the fight against hunger is a testament to their dedication to our mission.
Advocacy. While we could go on and on about the incredible things our volunteers do, our last reason we are so grateful for our volunteers is the way they advocate for NTFB in their daily lives. Beyond just packaging and distributing food, many of our volunteers assist in bringing awareness to our organization by inviting others to be a part of our mission. Recently, we had the opportunity to speak with a new donor visiting NTFB thanks to a conversation he had with one of our long-term volunteers. The volunteers' efforts beyond a volunteer shift make an important contribution to the organization.
We are incredibly grateful that volunteers continue to spend their time helping us realize our vision of creating a healthy, hunger-free North Texas. It is always a joy to come to work with volunteers who bring laughter and sunshine to our day. We are hopeful and excited for what the future holds for volunteers at the North Texas Food Bank and we look forward to celebrating them this month – and always!
If you would like to learn more about volunteer opportunities at the North Texas Food Bank, visit here.
Elizabeth Campo and Riley Mainord are Volunteer Specialists for the North Texas Food Bank.