Empty Bowls Event Returns to Great Success!
On February 23, the North Texas Food Bank welcomed back after a two-year hiatus one of our favorite signature events, Empty Bowls.
Presented by Kroger, the event featured delicious, bowl-friendly fare prepared by talented chefs and restaurants from across North Texas, while providing critical funds that support the North Texas Food Bank's mission to close the hunger gap.  We are so grateful to the sponsors and attendees who helped us raise funds to provide access to nearly 762,000 nutritious meals for our neighbors facing hunger!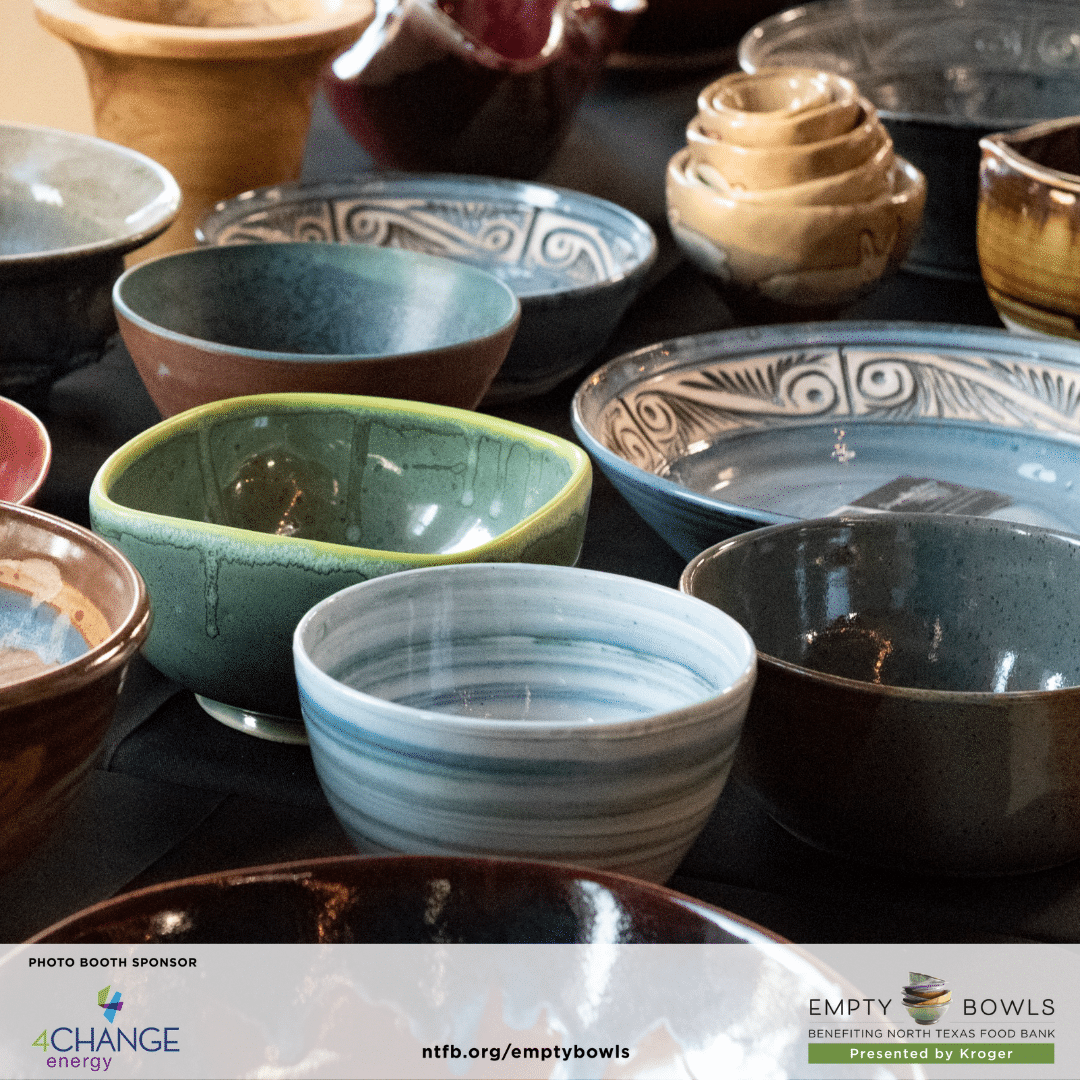 At the event, which took place at the Food Bank's Perot Family Campus in Plano, each guest selected a handcrafted bowl made by a local artisan to take home that serves as a reminder that not everyone has access to a full bowl.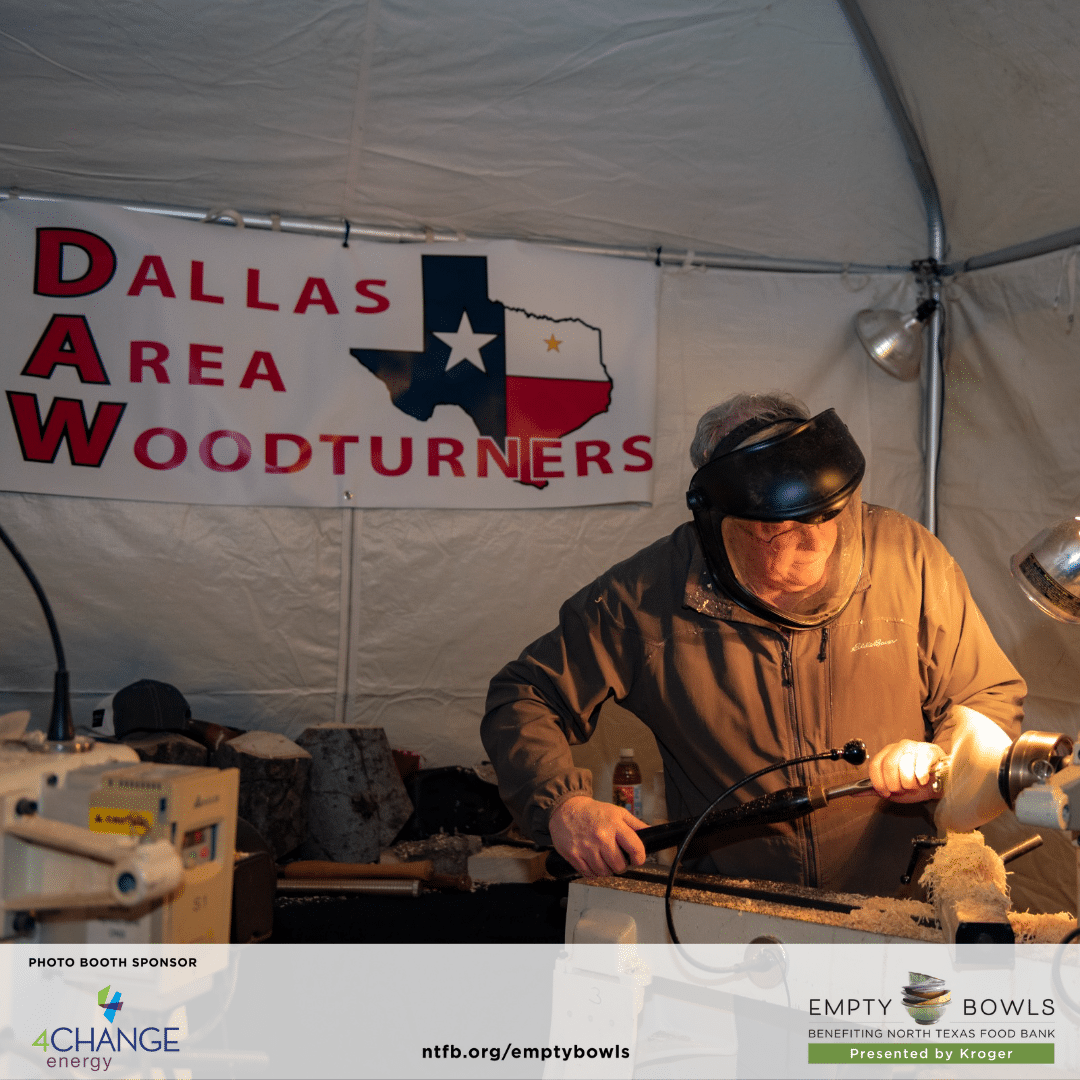 Guests could witness some of these artisans at work with demonstrations from the Dallas Area Woodturners taking place in Jan's Garden throughout the event.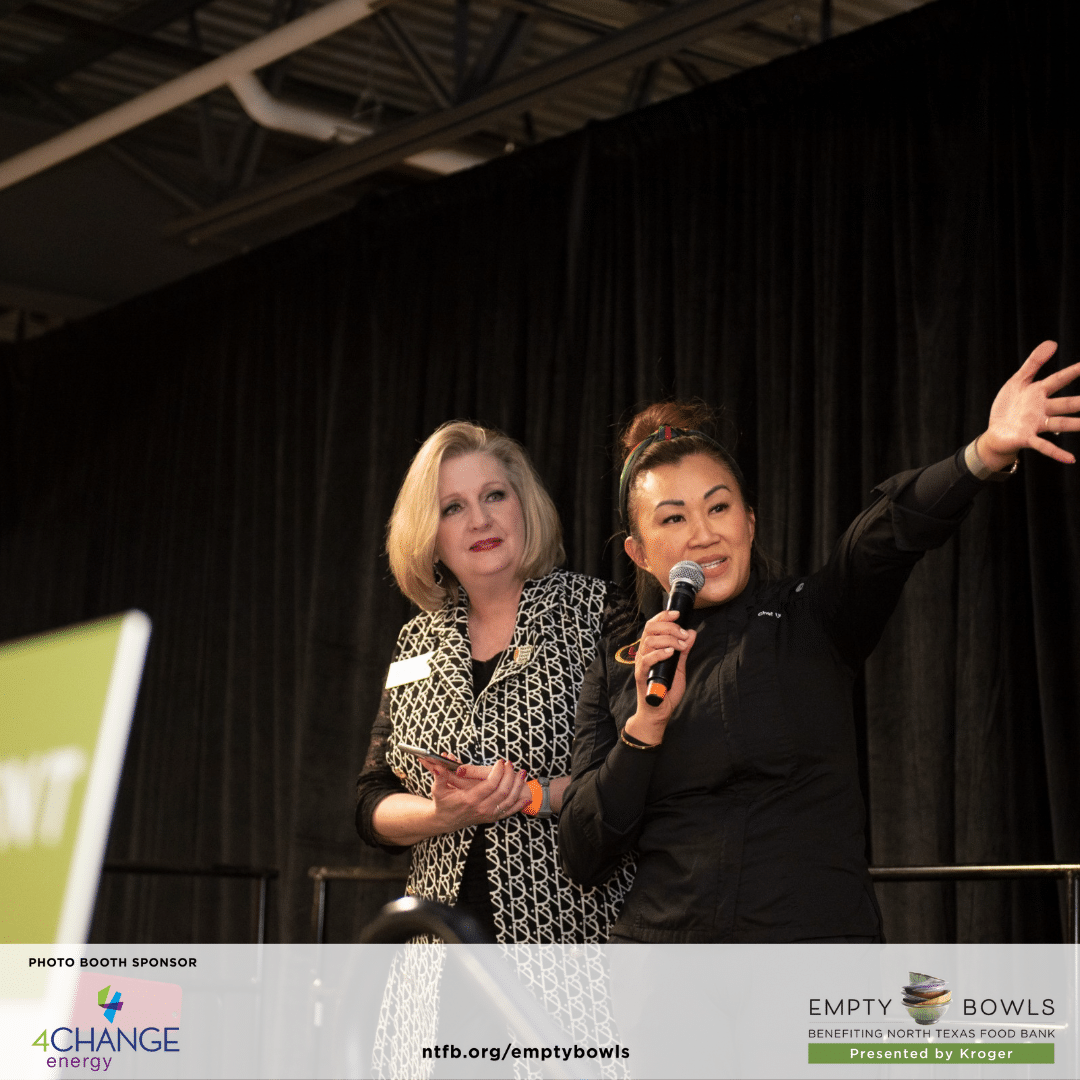 Through 17 restaurant and three dessert stations, guests were able to sample a variety of cuisines. Thank you to our Chef Chair Uno Immanivong from Red Stix Street Food who not only presented her own delicious food, but helped us recruit the amazing chef talent at the event. In addition to the food, attendees also enjoyed live entertainment from Chuck Mabrey.
This event would not be possible without the generosity of our sponsors and community. We appreciate everyone's support in fighting hunger in North Texas!