Taste of the Cowboys to Feature Two Rising Stars in Country Music
The North Texas Food Bank is excited for the return of one of our favorite events, the Taste of the Cowboys, presented by Ashley. Now in its 18th year, the 2022 event will be held on Friday, June 24 at the Dallas Cowboys World Headquarters and practice facility, The Star, in Frisco.
Hosted by Dallas Cowboys legends Chad Hennings and Preston Pearson, the event will feature Dallas Cowboys alumni players, live entertainment, and gourmet tailgate food stations from some of the Metroplex's best restaurants. All proceeds benefit the Child Programs of the North Texas Food Bank.
In addition to the delicious foods, two up-and-coming musical artists will be entertaining the crowd at Taste of the Cowboys, Taylor Dunn and Jenna Paulette. Below, meet the performers who will be bringing their unique styles of country and Americana music to the stage at The Star.
Don't miss this opportunity to enjoy these high-energy performances and taste incredible food, all while supporting critical services to feed children and families facing hunger in North Texas. Tickets are on sale now.
Taylor Dunn – Opener
San Antonio native Taylor Dunn is proving to be a rising artist in the Texas Country/Americana scene. Taylor's first single, "Homesick When I'm Home", reached the top 40 in the Texas charts and her follow-up single, "Never Done Love", has continued to climb the radio charts. This year she won New Female Vocalist at the Texas Regional Radio Awards. Her passion for writing and creating songs transcends from the person she is and her life experiences. She pairs familiar country elements with a contemporary spin drawing many audiences to her music. This Dallas-based singer/songwriter's love for music fostered from an early age and has grown into much more in her adult life.
Jenna Paulette – Headliner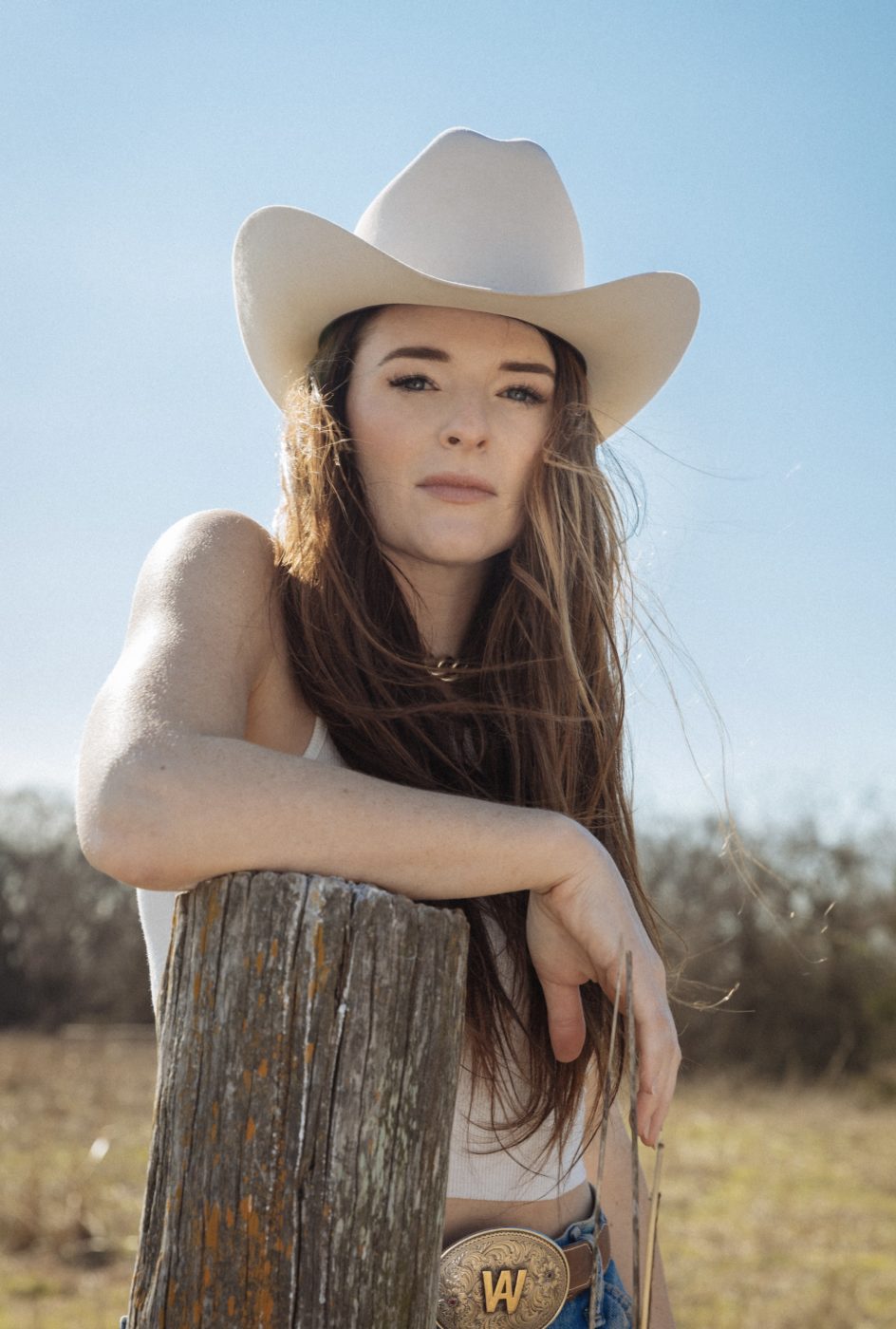 Singer-songwriter Jenna Paulette – a cowgirl who came of age amid the gritty realities of ranch life – is part of Nashville's growing wave of female artists who are rewriting the rules and charting their own paths. Her finely calibrated blend of toughness and sensitivity is on full display in tracks like "Country in the Girl" and "Pretty Ugly," while current single "Bless Her Heart" unleashes the sass and storytelling gleaned from those who precede her: The Chicks, Miranda Lambert, Kacey Musgraves.
Paulette earned a marketing degree at the Savannah College of Art and Design, and ultimately settled in Nashville, where she struck up a mentorship with Ashley Gorley, a veteran songwriter with 50+ No. 1 tunes under his belt. After collaborating with songwriters like Will Bundy, Heather Morgan and Parker Welling, as well as opening for Mason Ramsey on his 2019 national tour and other acts this year, Paulette found herself playing to fans via TikTok, Pinterest and Instagram to continue growing her fan base, ultimately signing a publishing deal with Brad Paisley's Sea Gayle Music earlier this year. With more new music on the horizon, she's not slowing down anytime soon. 
---
Event Details
Date: Friday, June 24, 2022
Location: The Star in Frisco
Time: 7 p.m. – VIP Entry; 7:30 p.m. – Main Event Begins
Tickets: www.ntfb.org/cowboys
Tickets will be sold as pods of four or six guests, or as individual tickets. Each pod will be located on the indoor field and will include a table and chairs.
---
Thank you to our generous sponsors: