Face of Hunger Holiday Campaign Returns
Signs of the upcoming holiday season are already starting to appear – displays in stores, lights on homes and events on calendars. While it is encouraging to see some "return to normal" leading up to the holidays after many traditions were put on pause last year due to the pandemic, the North Texas Food Bank knows that for those experiencing food insecurity, the holidays remain a time of increased challenges and struggles.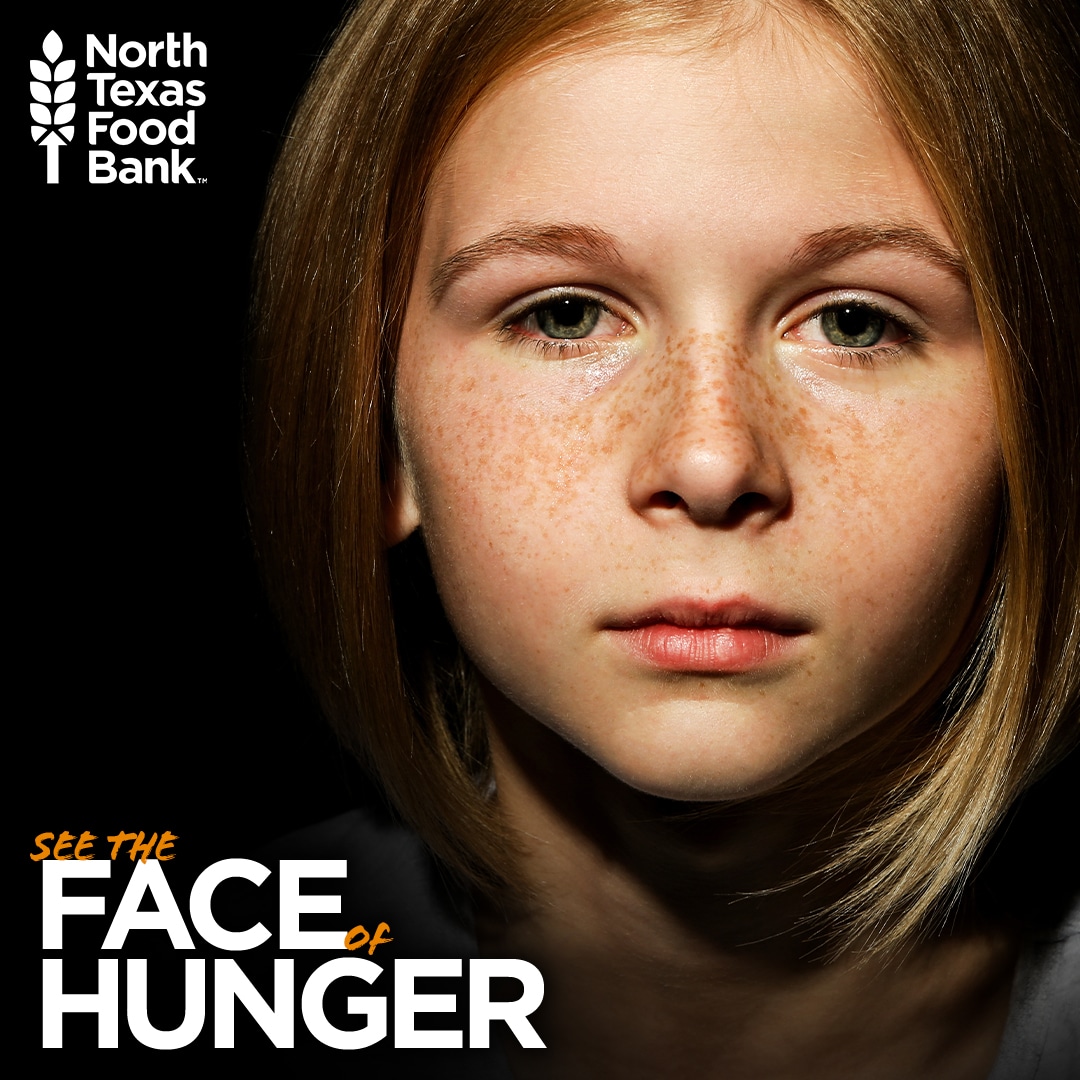 This holiday season, no one should face hunger alone. NTFB has launched its 3rd Annual Face of Hunger holiday campaign to support the more than 800,000 North Texans experiencing food insecurity, including 1 in 5 children. Thanks to our generous friends at Sammons Enterprises and the Beaumont Foundation of America, gifts are doubled this holiday season through December 31, up to $200,000. This means $1 will provide 6 nutritious meals.
In addition to the opportunity to donate to the campaign, when supporters visit FaceOfHunger.org, they can also learn more about the different faces of hunger through an expanded interactive experience. Visitors will be able to put themselves in the shoes of our neighbors and experience what it's like to make the tough choices they face every day.
These stories reflect the experiences of neighbors like Patricia, a single mom who supports her son, but has struggled with covering her expenses due to changes in her employment caused by the pandemic. This makes the groceries she receives at one of NTFB's Partner Agencies especially critical so she can focus her resources on other bills. And during a time of year when togetherness is especially celebrated, Patricia is also grateful for the feelings of support and community she receives from the assistance and from those who choose to give to the North Texas Food Bank.
"Thanks to all those people who are worried about the world. Your money is working for so many people in different ways in the community," Patricia said. "We are not alone – there are so many people taking care of others. I'm lucky to have this place."
Helping our neighbors is a holiday staple for the compassionate community of North Texas, and we are grateful for all who can join us in giving the gift of health and hope this holiday season for neighbors like Patricia. For more information and to donate, visit here: FaceOfHunger.org