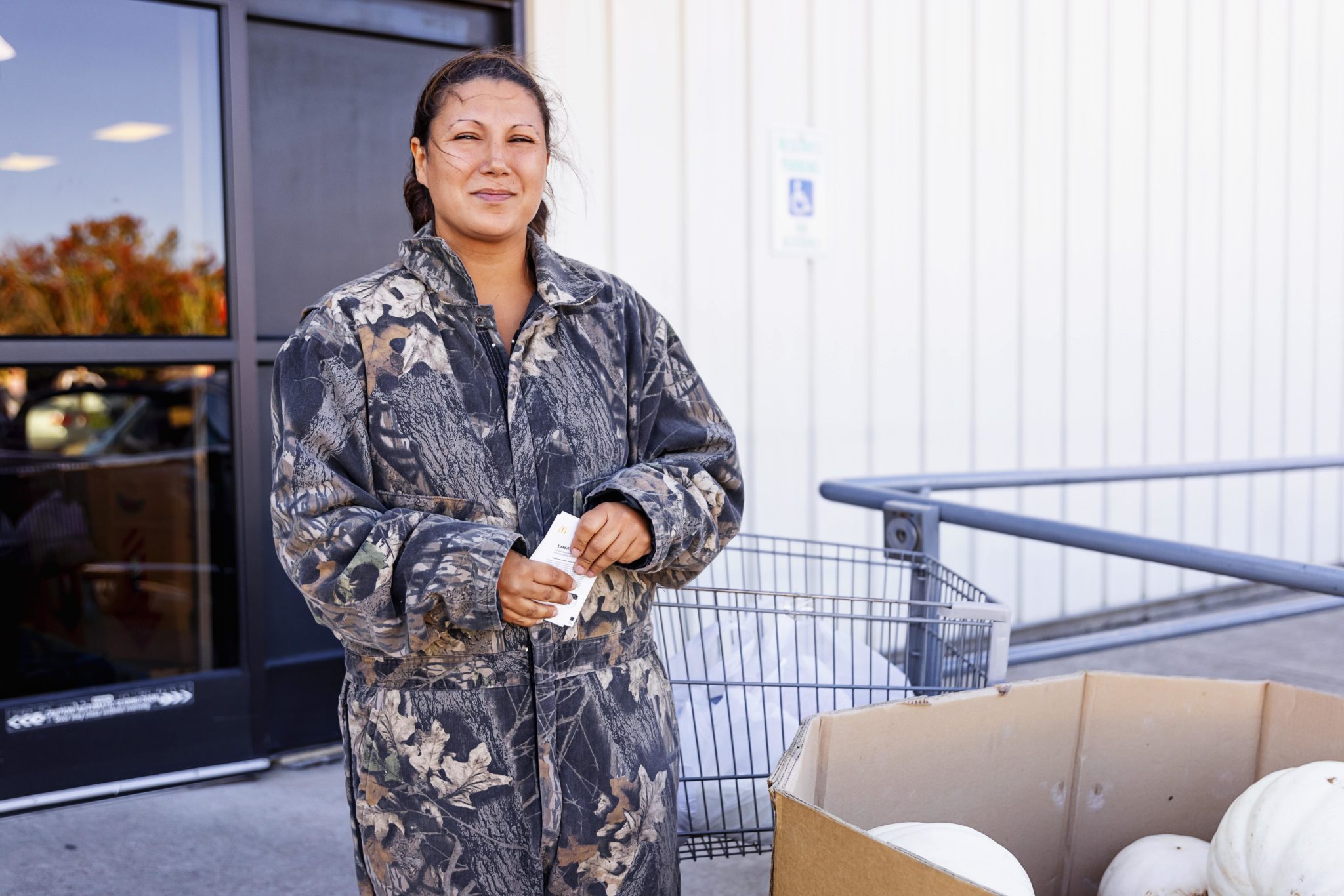 Amanda is one of the many neighbors who came to us for the first time during the pandemic.
Before COVID-19 struck, she and her kids had just moved into a house. She was so proud to be living on her own and supporting her children. Sadly, since the pandemic, Amanda and her family have been pretty much homeless. "We lost everything . . . our house, belongings. We have just been trying to find the way forward," she shares.
As a mom with six children ages 3 to 14, Amanda says it's heartbreaking to watch her kids suffer. "They are precious, and they are hungry. It's just been so hard," she says.
In desperation, she began looking for somewhere nearby that could help her feed her family. Thankfully, she found Christian Community Action, a Partner Agency in our Feeding Network.
"We receive food the same day, which is very hard to find," Amanda says gratefully.
So many neighbors are going through the same circumstances that Amanda and her family are experiencing. And now with inflation and the cost of everyday living continuing to be on the rise, the food friends like you help provide is more crucial than ever.