A Message from Trisha Cunningham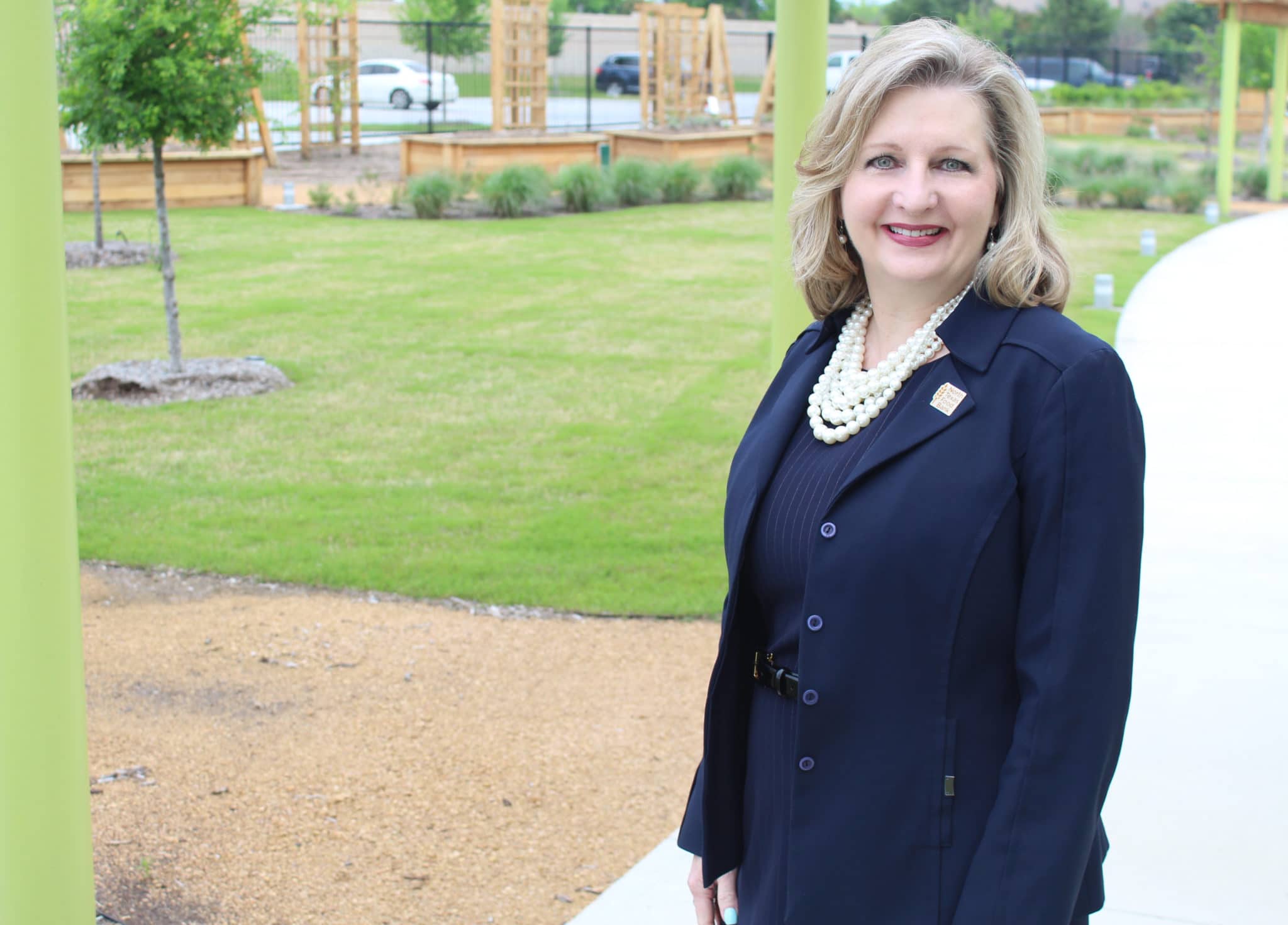 Thank you for joining the North Texas Food Bank for the 23rd annual Empty Bowls event, presented by Kroger! We are excited to once again gather with you to help raise awareness and critical funds to advance our mission to close the hunger gap in North Texas.
Right now, in North Texas, one in eight North Texans face hunger, including one in five children. This means nearly 700,000 of our neighbors – children, adults and seniors – do not have enough to eat without food assistance. And, largely due to inflation and the challenges it has caused for our neighbors to make ends meet, the current demand for food assistance is even higher than it was during the pandemic.
Our hope is that as you enjoy the delicious food tonight from our array of chefs, you will also take time to reflect on the name of this event: "Empty Bowls." Sadly, we know that far too many of our neighbors simply don't have access to nutritious meals.
With your support, we can provide nutritious meals for our neighbors in need alongside our feeding network of more than 400 food pantries and other community organizations that help us get food into the homes of our neighbors across 13 counties in North Texas.
I want to thank some critical partners who have helped to elevate this event to what it is today: a gathering of food and art lovers who are passionate about helping our community.
Thank you to Chef Uno, whose support and participation has added new and exciting energy to Empty Bowls. You have helped assemble some amazing chefs and restaurants tonight along with some past favorites.
Thank you to each of the restaurants that are showcasing their delicious food, including: Asian Mint, BAK'D by McKinney Makes, Bbbop, Celebration Market, Crossbuck BBQ, Eiland Coffee Roasters, Empire Baking Co. and Dallas Mozzarella Co., Lockhart Smokehouse, Mot Hai Ba, Nick and Sam's, Norma's Café, Nothing Bundt Cakes, Parigi, Red Stix Street Food, Sweet Firefly Gourmet Ice-Cream, Tacodeli, Tacos y Vino, Taverna Rossa, The Texas Barn at Circle T Ranch and Union Bear.
Special thanks to our beverage supporters: Republic National Distributing Company, Ben E. Keith, and an anonymous donor.
Next, a huge thank you to David Cramer and all the potters represented by Trinity Ceramics. David, thank you for curating these beautiful pieces that guests see tonight in the silent auction as well as their special gift to take home. Be sure to check out the wood-turning exhibition, to appreciate this art that much more. David follows in the tradition of event founders John and Darlene Williams, and we are so grateful to be able to depend on David to curate such beautiful art for us.
Thank you to our many silent auction donors for a wonderful variety of items. I am especially excited to share that Chef Janice Provost, Chef Uno Immanivong, Chef Dan Landsberg and Chef Anastasia Quiñonez Pittman have come together to make an exquisite package for you to bid on tonight. The Culinary Speakeasy will feature a beautiful setting, a four-course meal for eight alongside amazing wine and transportation to and from the event. You won't want to miss this!
Finally, a special thank you to our sponsors, without whom this event could not take place. To Kroger, thank you for believing in our work from the very beginning. It's amazing to see how this event and our partnership have grown and blossomed over the years. Thank you.
In addition to Kroger, thank you to our other sponsors, including Ewing Buick GMC, McLane, Pollock Orora, 4Change Energy, Grant Thornton, Trey & Susan Bize, Baylor Scott & White Heart and Vascular Hospital of Dallas, Berry Family Services, Charles Schwab, FreshOne, American Airlines Credit Union, AMN Healthcare, Apexon, Benson Chow, Equality Health, Jerri and Jim Garison, Betsy and Mark Kleinman and AlphaGraphics. Thank you for believing in our mission and supporting this work!
We are so glad to have each of you here tonight. Your support will help us provide Food for Today and Hope for Tomorrow across North Texas. Enjoy your evening!
Trisha Cunningham
President & CEO, North Texas Food Bank