A Message from Trisha Cunningham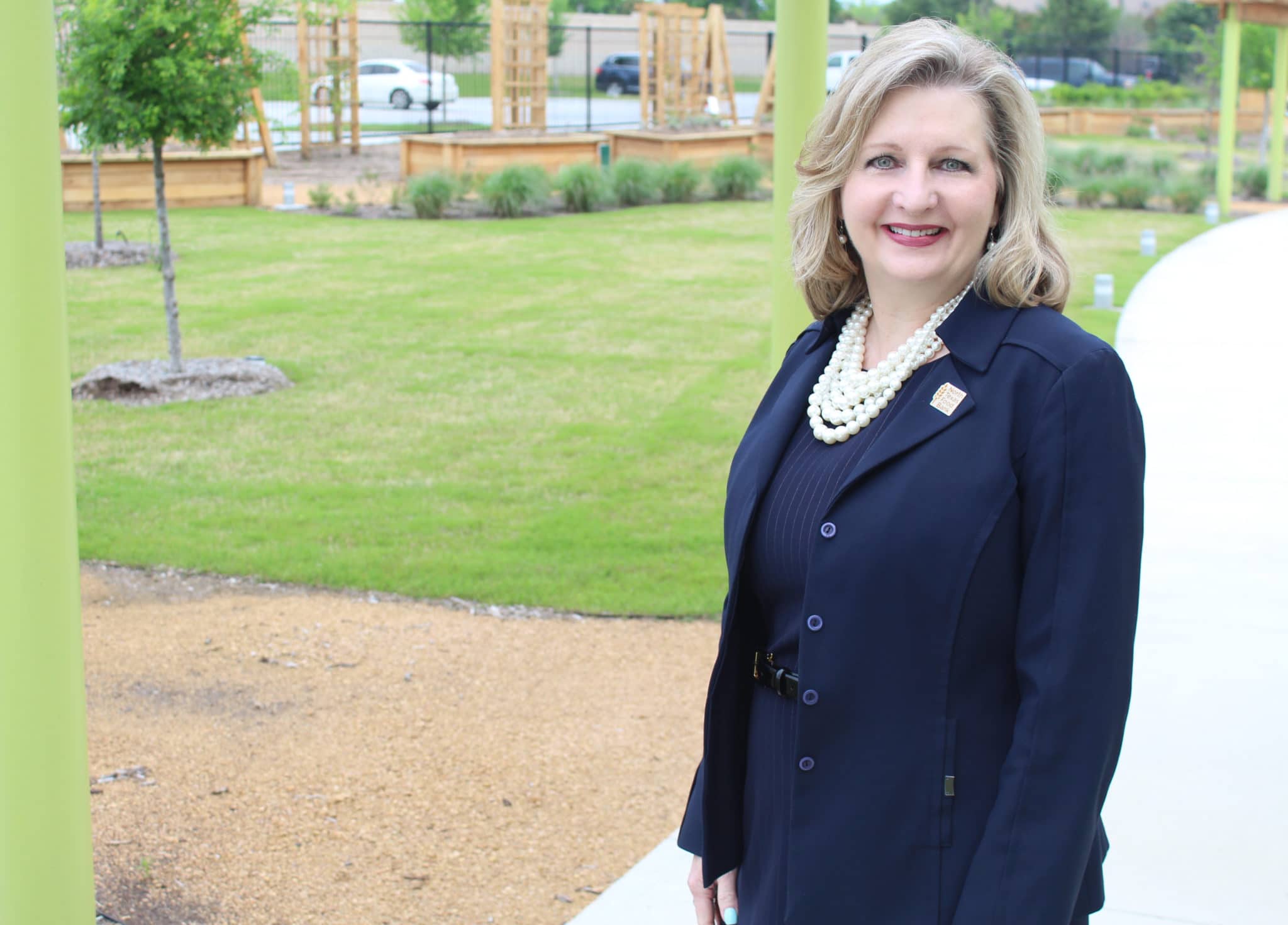 Thank you for joining us for the 18th annual Taste of the Cowboys, presented by Ashley! We are excited to gather with you this evening at the Dallas Cowboys World Headquarters and practice facility, The Star, in support of the North Texas Food Bank's Child Programs.
This year is an especially significant one for the North Texas Food Bank, as it marks the 40th anniversary of NTFB providing access to nutritious food for our neighbors facing hunger across North Texas. As we celebrate this milestone, we do so with deep gratitude for every donor, volunteer, advocate, and Feeding Network partner who has supported the Food Bank and helped us advance our mission to provide healthy food to people in our community over the last 40 years.
And we know the need continues. There are currently more than 300,000 children facing food insecurity in NTFB's 13-county service area. This is 1 in 5 children who do not know where their next meal will come from. As we enter the summer months – a time when many families face increased hardships while school is on break – inflation and rising prices in food and fuel are only intensifying these challenges for families across North Texas.
Your support of Taste of the Cowboys is ensuring our signature Child Program initiatives – Food 4 Kids Back Program, School Pantry Program, and Summer Programming – along with our feeding network of more than 400 food pantries and community organizations, can meet the hunger needs of our neighbors all year round.
Thank you to the Dallas Cowboys for their incredible partnership. I also want to recognize the following sponsors for their generosity in making this evening possible, including our presenting sponsor, Ashley, as well as HungerMitao, Geico, Ryan Foundation, Tom Thumb/Albertsons Foundation, Boeing, Perry Homes Foundation, Reliant, The CFO Suite, D Magazine, CBS 11, Grant Thornton, Parmadesign, Pollock Orora, Fresh One, Diamonds Direct, Globe Life, Spec's, Alphagraphics, Deutsch Family Wine & Spirits, Hornitos, Kendra Scott and Maker's Mark. Also thank you to our participating chefs and restaurants for making this such a special evening.
We are grateful for your dedication to empowering our North Texas neighbors with nourishment and hope. With supporters like you, we are putting food on the table and ensuring children have the nutrition they need to grow up strong and confident. Enjoy your evening!
Trisha Cunningham
President & CEO, North Texas Food Bank